To set up notification alerts follow the steps below:
1. From the left-hand panel click Admin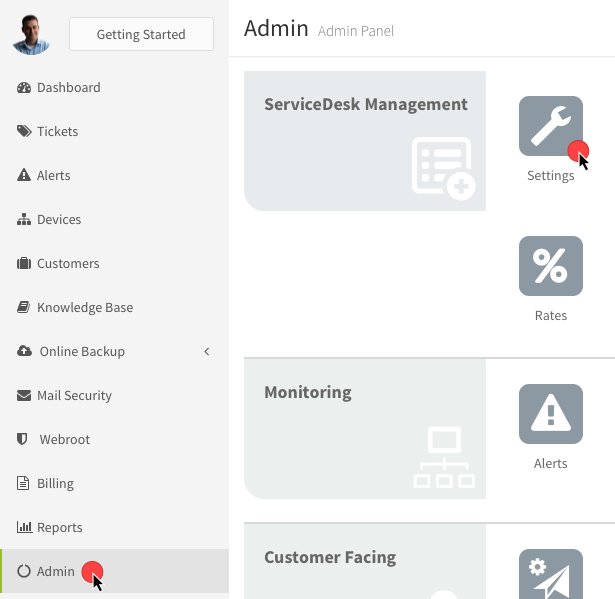 2. Then click Settings
The System Settings page displays.
3. Click the Expirations tab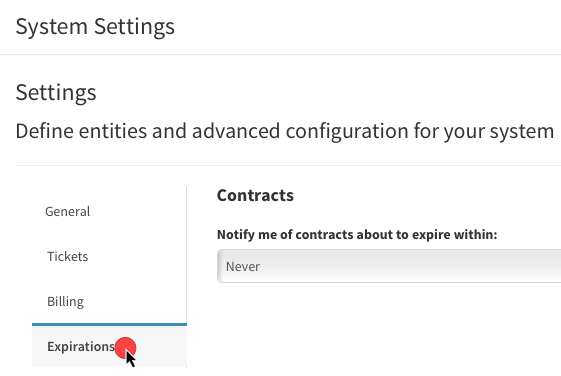 Expiration Contract Options

Use the dropdown to set a notification to be sent when a contract is due to expire within:
1 Week
2 Weeks
1 Month
2 Months
When a contract hits the selected expiration warning date a notification will appear in the Atera notification area as below:

Expiration Email Alert
Optionally set up email alerts to one or more addresses by entering the email address and clicking the + button.
Use the - button to remove email addresses as required.

4. After setting options click Save