Receive a notification and an email when one of your contracts is about to expire.
1. From the left-hand panel click Admin > Settings.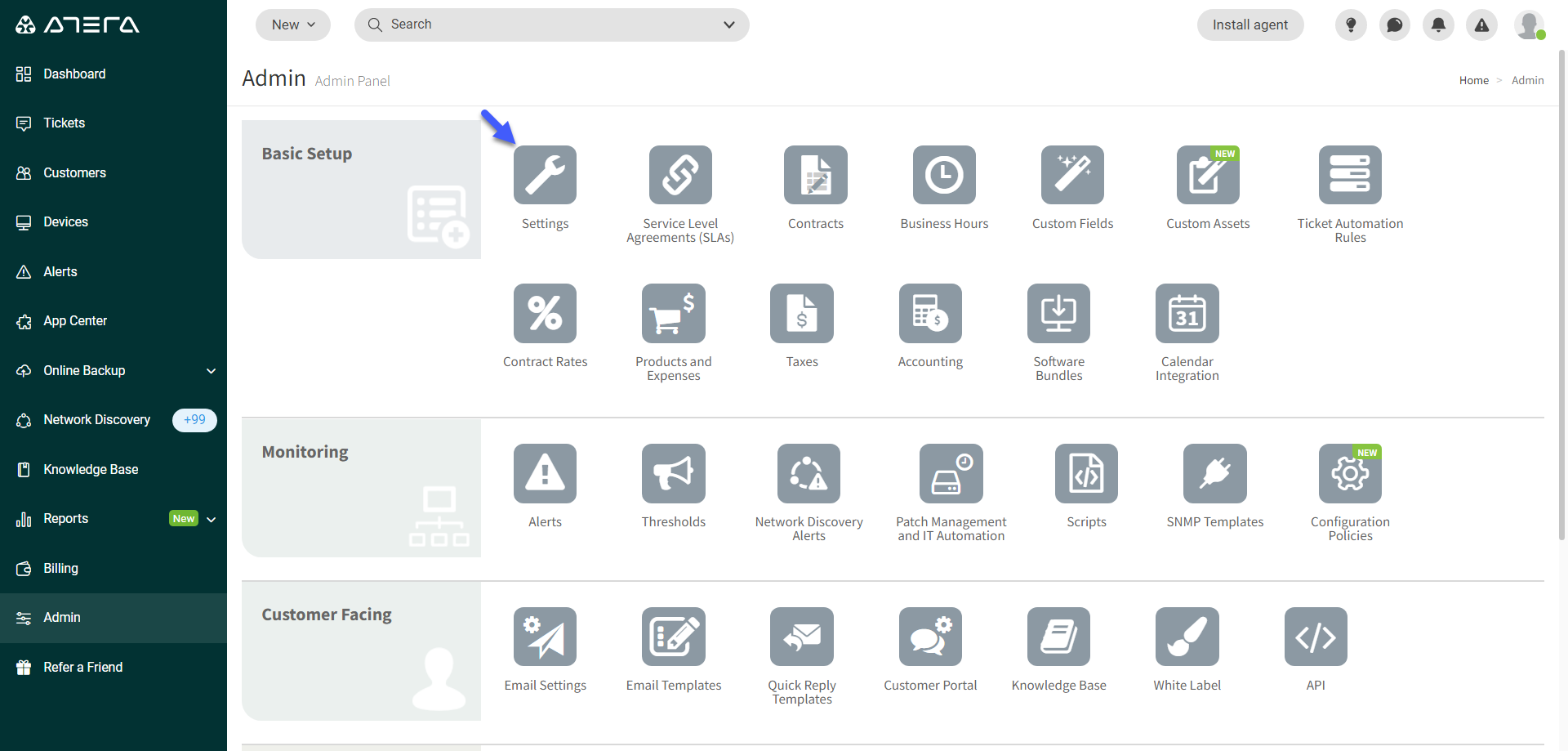 2. Click the Expirations tab on the settings page.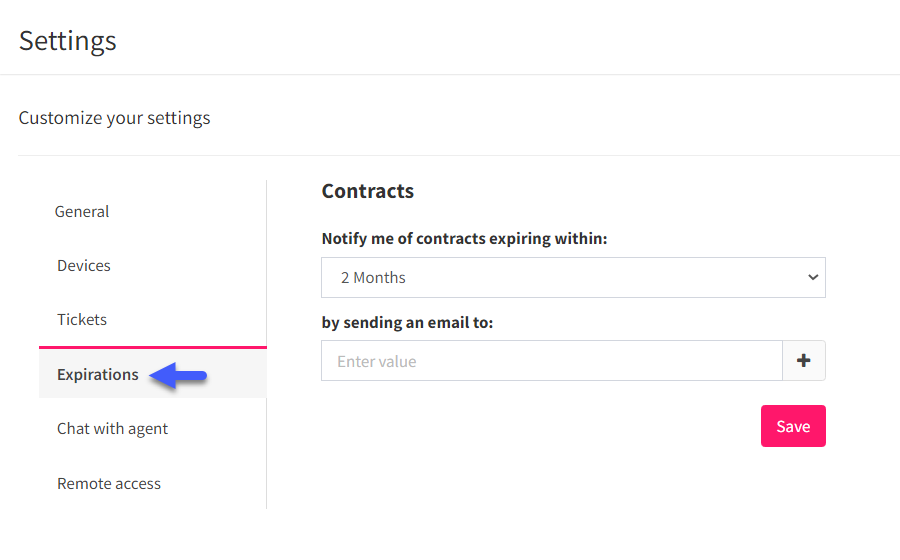 Use the dropdown to set a notification to be sent when a contract is due to expire.

Expiration Email Alert
Optionally set up email alerts to one or more addresses by entering the email address and clicking the

button.

Use the

button to remove email addresses as required.
3. After making the desired changes, click on Save.