This report shows the following ticket load metrics:
Ticket Load by Status
Tickets by Time of Arrival
To run the report follow the steps below:
1. From the left-hand panel click Reports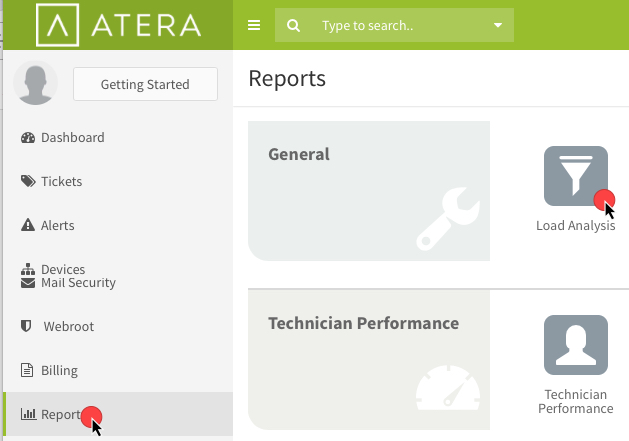 2. Then click Load Analysis
The Report page displays.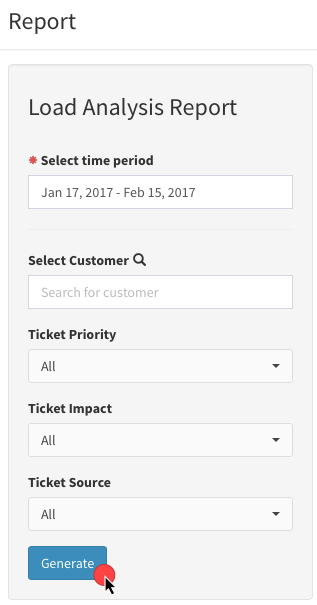 3. Optionally update the reporting time period and click Apply:
Today

Yesterday

Last 7 Days

Last 30 Days

Last 60 Days

Last 120 Days

This Month

Last Month

Last Two Month

Custom Range (Select From and To)
4. Select the report parameters:
Customer
Ticket Priority
Ticket Impact
Ticket Source
4. Click Generate
The Report displays.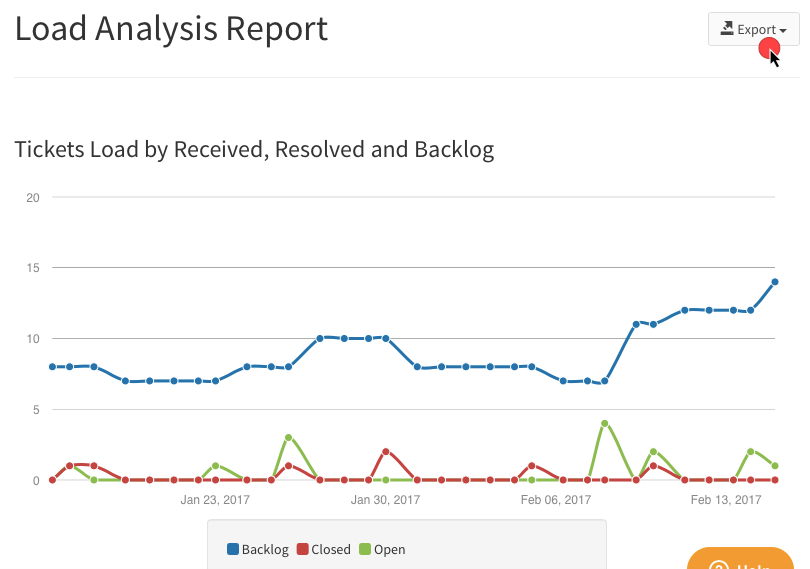 (i) The report can be exported to Excel or PDF by clicking Export.
Note: The Backlog value takes into account all Open and Pending tickets that haven't been Closed/Resolved until the report's selected time period.