Overview:
This article will walk you through the process of connecting to a customer's device via Splashtop on Demand SOS.
Time estimate to complete this procedure:
It should only take about five minutes to complete this procedure. This is a rough estimate based on our experience with several customers.
Prerequisites:
In order to activate and use the Quick Connect in Atera (On Demand) you need to purchase this feature from Splashtop directly via http://www.splashtop.com/sos.
Once purchased follow the steps below to use Quick Connect:
1. Click user profile name in the top right hand corner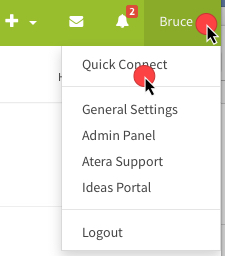 2. Click Quick Connect
The Quick Connect - Splashtop SOS window displays.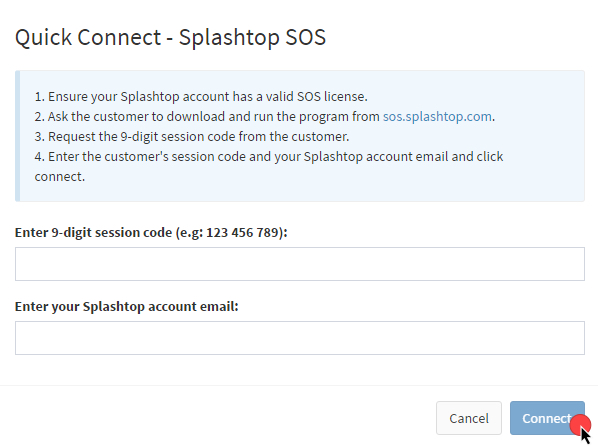 3. Enter the 9-digit customer session code
4. Enter your Splashtop account email
5. Click Connect