Splashtop remote access enables you to connect remotely with your customers. If you are having trouble connecting, please ensure that the following prerequisites are met:
Ensure these ports are open: 443 including non-ssl traffic, 6783, 6784, and 6785

Splashtop uses Amazon Web Servers (AWS) so please allow the following Amazon Web Servers: amazonaws.com, *.api.splashtop.com, *.relay.splashtop.com, Sn.splashtop.com

If you've enabled ESET, this may block Remote Desktop Protocol (RDP) connections by default. You can customize the ESET installer configuration to allow for RDP connections. Learn more
If you continue to experience connectivity issues while trying to connect to your endpoints, follow the process below:
1. Navigate to the Agent dashboard

2. Click Manage > Service Manager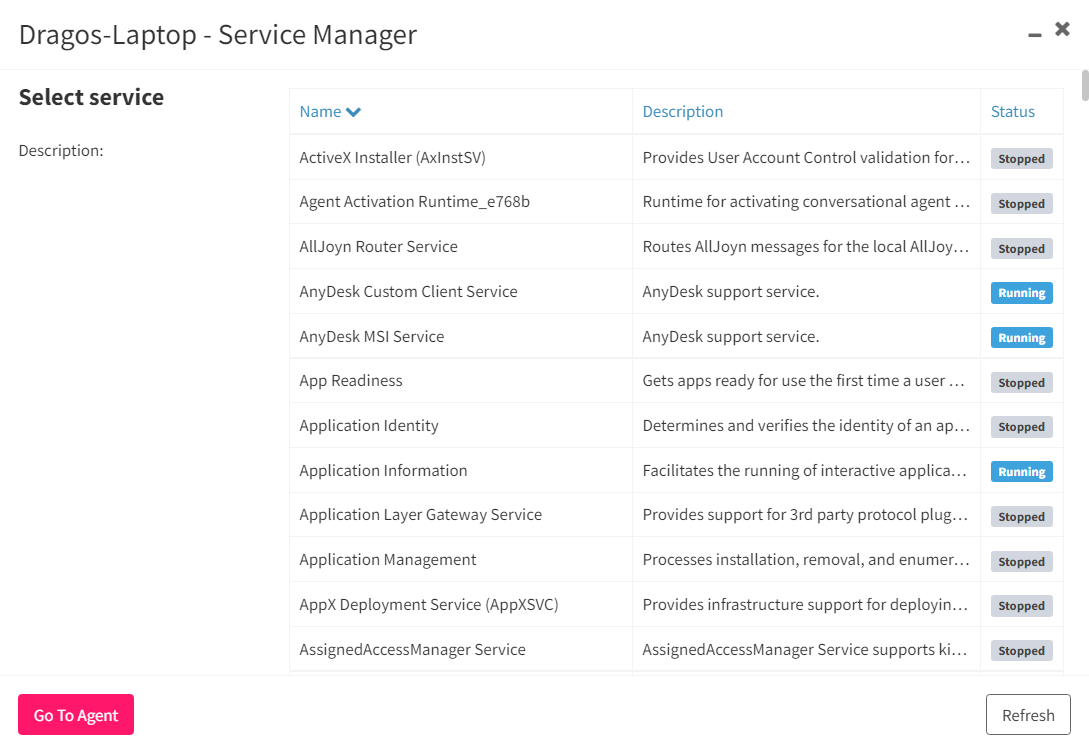 The Service Manager window displays.
3. Scroll down to 'SplashtopRemoteService', click Restart and wait for the process to complete.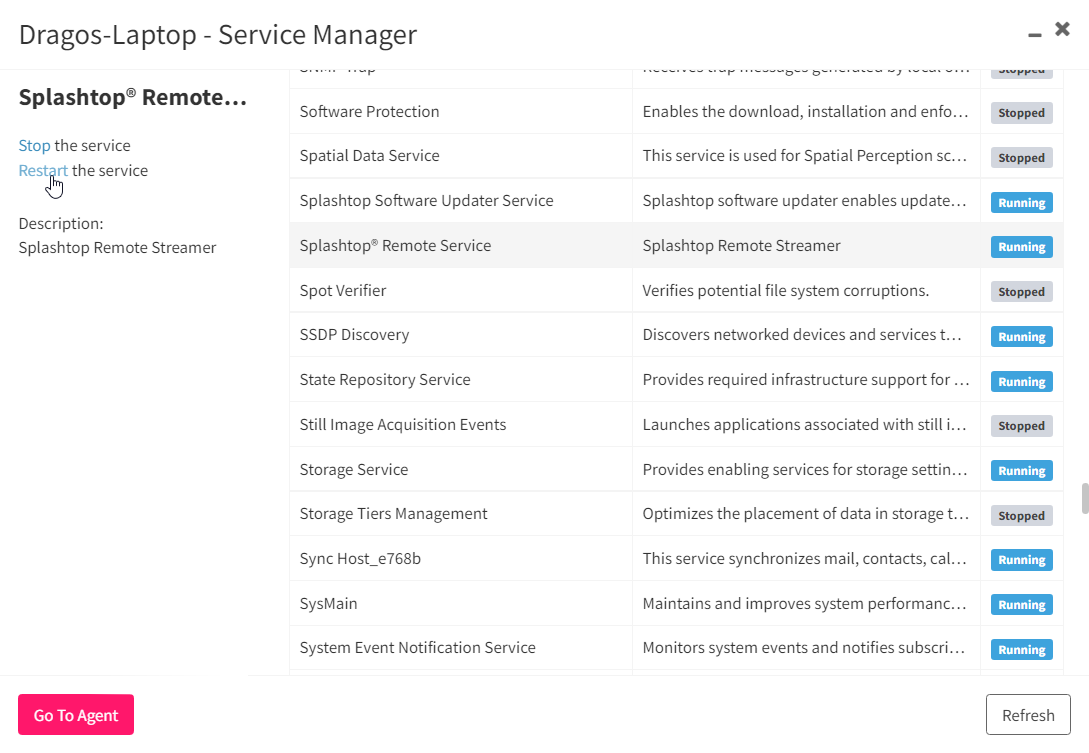 5. Click Go To Agent and click connect.

Notes: If the above steps do not resolve the issue, white-list the following paths on the Agent side, then re-run the procedures:
C:\Program Files\ATERA Networks\AteraAgent
C:\Program Files (x86)\Splashtop
If there is an automatic deployment issue, you can manually download the streamer from the following link: https://my.splashtop.com/csrs/win