ScalePad is a tool to help MSPs manage warranties for their clients, adding value to the MSP service offering. ScalePad connects with one or more data sources and provides your MSP with a system to manage warranty expirations.
To set up ScalePad integration follow the steps below:
1. Visit https://www.scalepad.com/ and log in.
2. Go to Integrations > Add integration.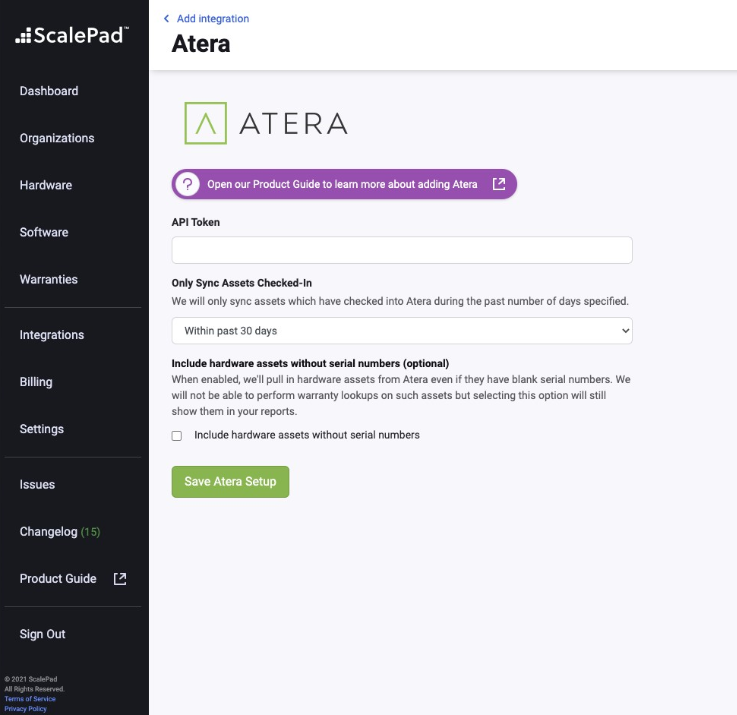 3. Select Atera and enter the Atera API Token
Note: For instructions on how to reveal and copy the Atera API refer to this article
4. Click Save Atera Setup