Overview:
The process described below will do the following:
The Atera Agent will be installed on the selected Device

The Device will be visible in the Customer page

A Default Threshold Profile will be assigned to the Agent

The Device will be available for remote connection
There is no limit to the number of Agents that can be installed either on Servers or Workstations.
Time estimate to complete this procedure:
It should only take about five minutes to run the Agent installation process. This is a rough estimate based on our experience with several customers.
1. From the Atera dashboard 
click the + dropdown > Agent Installer > Download Mac Agent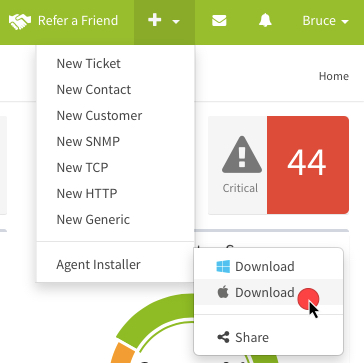 Wait for the .pkg to download.
2. Double click the Agent Installer package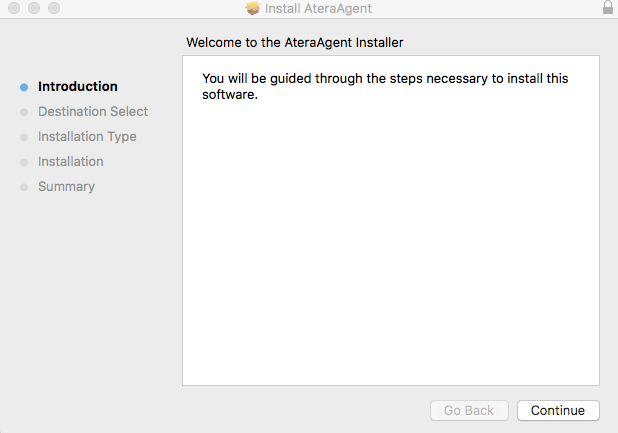 3. Follow the prompts in the Agent Installer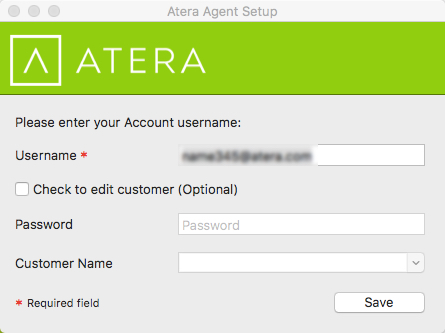 4. Enter your Atera account username, optionally edit the Customer, and click Save
The Agent is installed and will show in the Mac Finder.