Overview:
Threshold Profiles allow you to monitor specific items as part of a profile. When an item that is being monitored breaches a specified threshold level, an alert will be generated.
Due to the differences in Windows and Mac architecture, some Threshold items cannot be monitored on Mac devices.
Threshold Profiles for Mac Agents
You can toggle easily and quickly between Threshold items that can be used in a Mac profile, and those that can't e.g. Exchange Services and Windows Services.
Let's take a look at the Default Profile as an example.
1. Navigate to Admin > Monitoring > Thresholds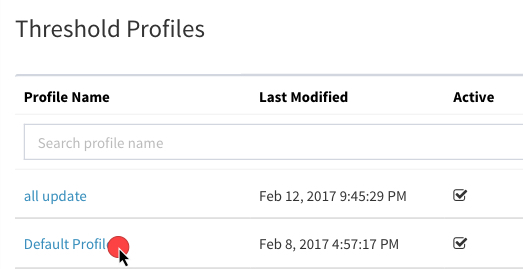 2. Then click Default Profile
The Threshold Profiles page displays.
On the right-hand side of the Threshold Items you'll notice a set of toggle buttons.
Toggling between these will flip between Threshold Items for:
Windows
Mac
All (Default)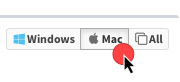 3. Click the Mac toggle button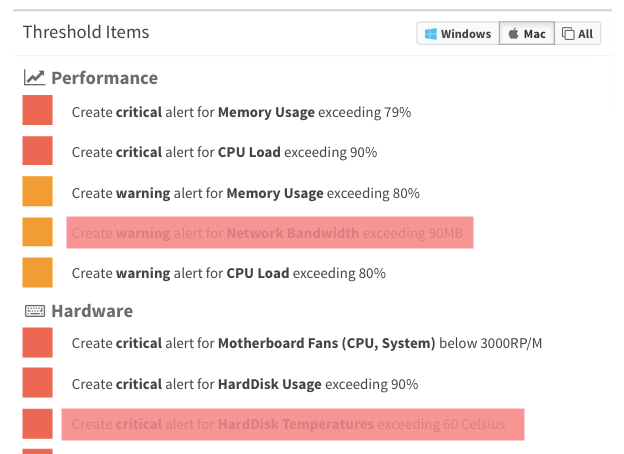 Threshold Items in the selected profile that CANNOT be monitored on a Mac Agent are greyed out.