This article will walk you through the process of running the Products & Expenses report.
This report will show both summary information for the selected period:
Plus detailed information on:
Sales by Date
Sales by Category
Sales
Generate reports
1. From the left-hand panel click Reports > Classic Reports, and select Products & Expenses Report.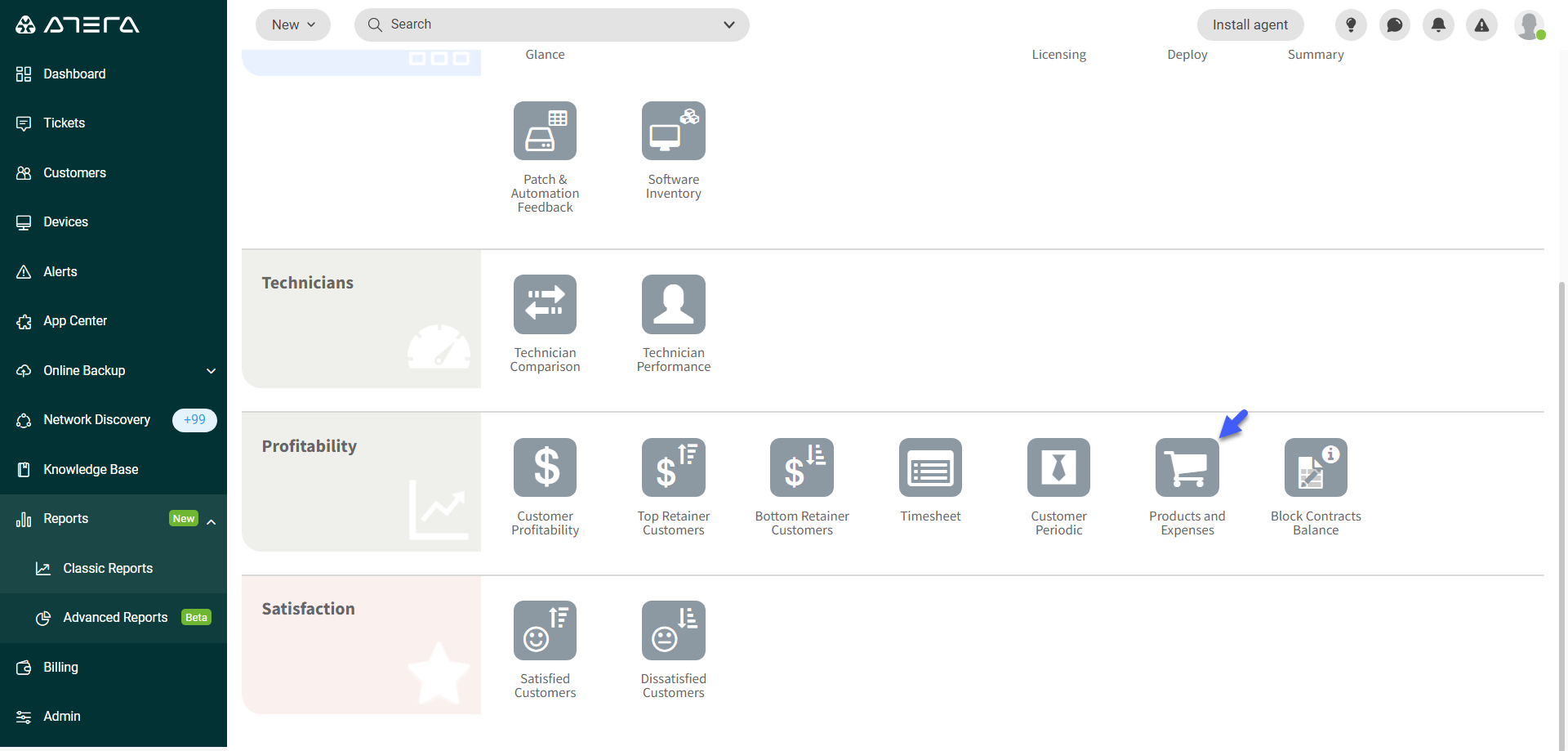 The Report page displays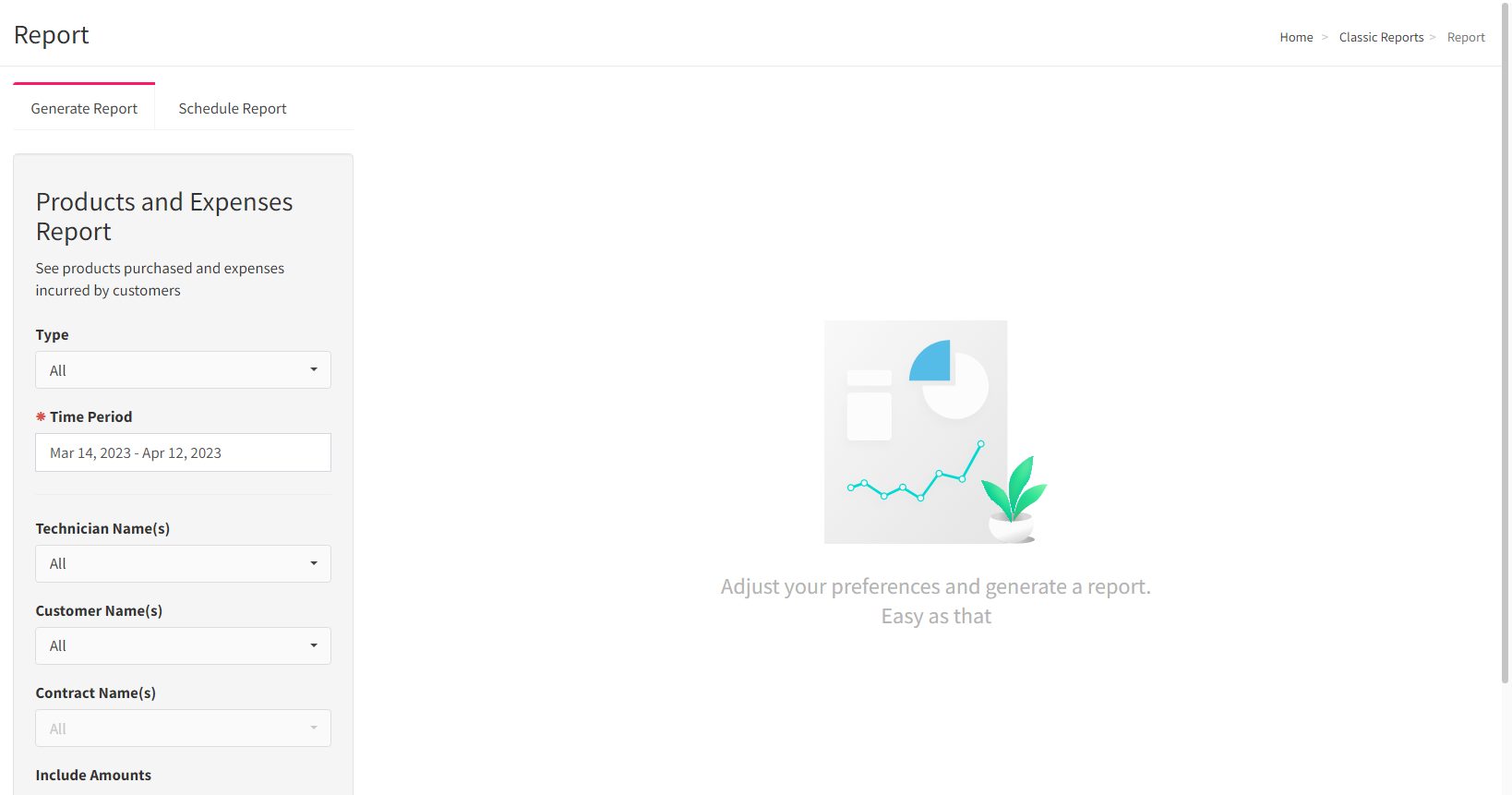 2. Select Parameters and click Generate.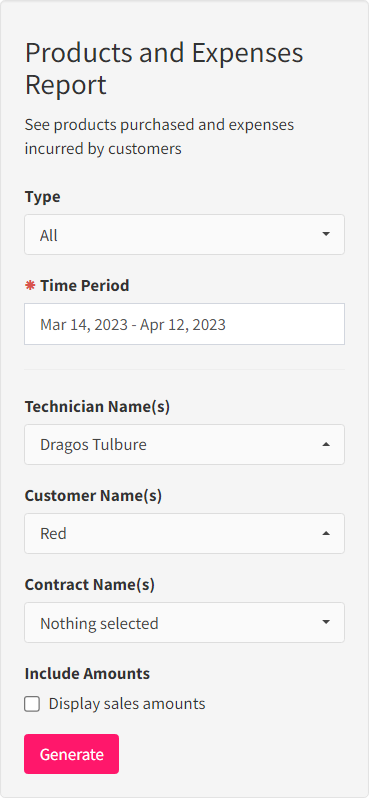 The report displays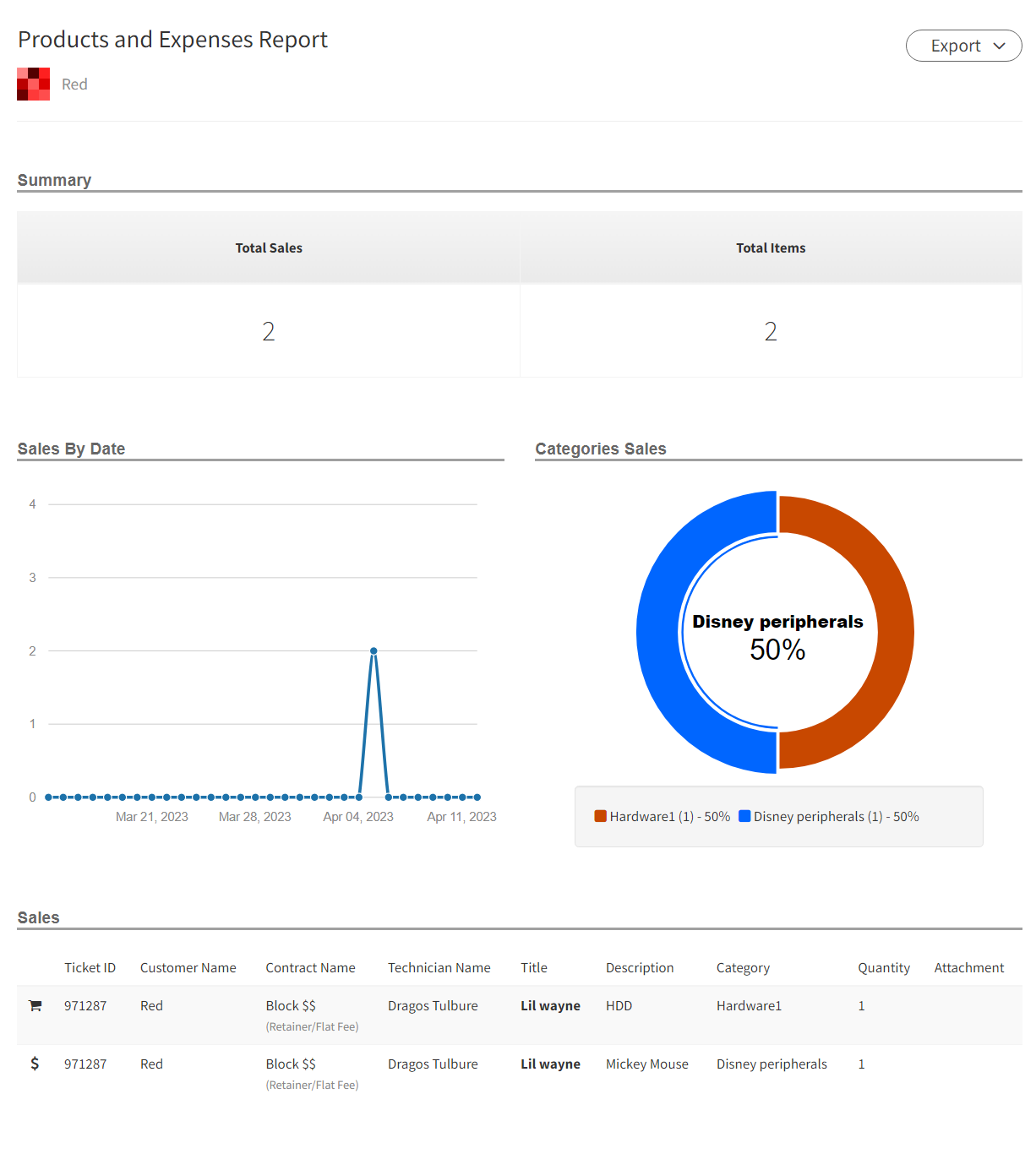 Export products & expenses report
Click the Export dropdown, in the upper-right corner of the report, and select Excel or PDF.

Schedule a products & expenses report
To schedule the report, check out our article Schedule a Report.
Sorry about that. Can you tell us why?