You can add customized text and numerical fields to the Agent page. This is useful for capturing additional Agent related information such as an SKU, Warranty Date etc.
1. From the left-hand panel click Admin > Custom Fields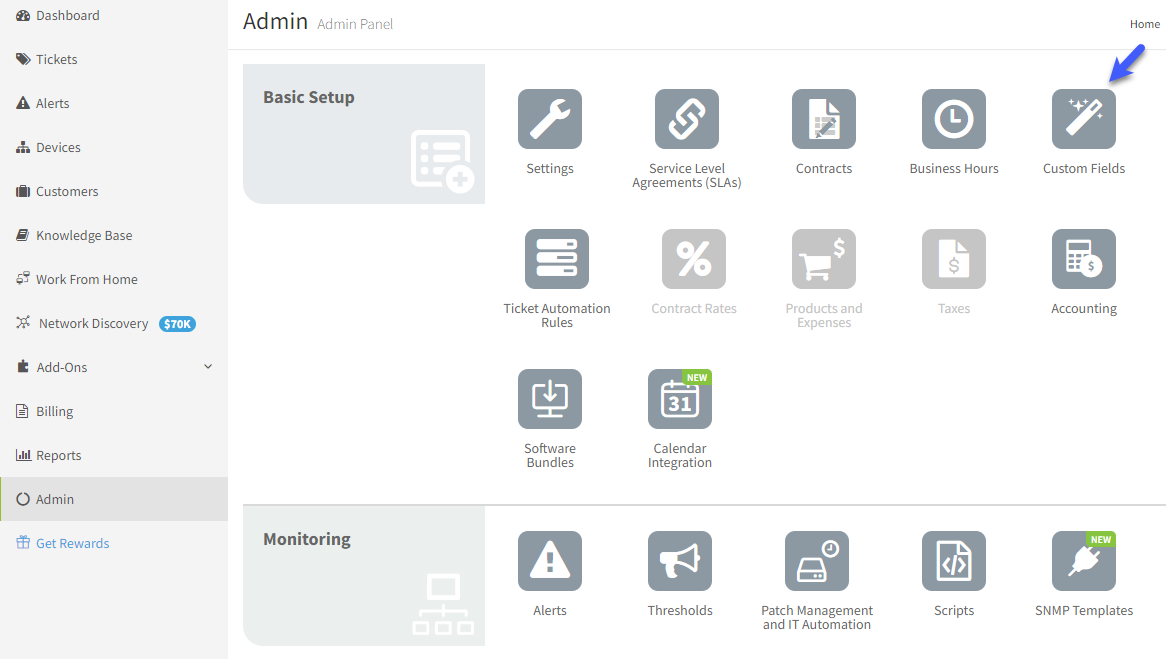 The Custom Fields page displays.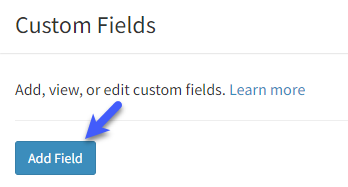 2. Click Add Field
The Add Field popup displays.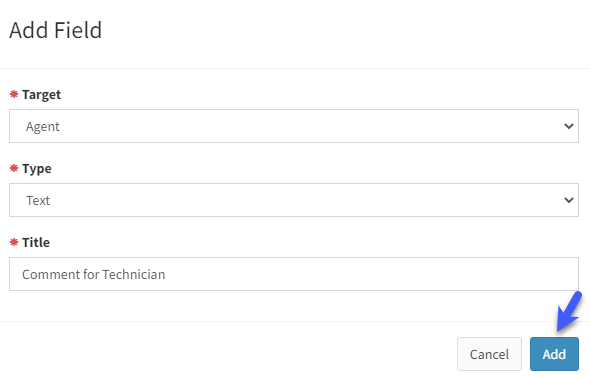 3. Enter the Custom Field details:
Target: Select Agent from the drop-down
Type: Select Text from the drop-down
Title: Enter the title for the custom field e.g. Comment for Technician
4. Click Add
The custom field will be added to the Agent form as in the picture below.