You can now add customized text and numerical fields to the Agent page. This is useful for capturing additional Agent related information such as a SKU, Warranty Date etc.
To create a custom field in the Agent page follow the steps below:
1. From the left-hand panel click Admin > Service Desk Management > Custom Fields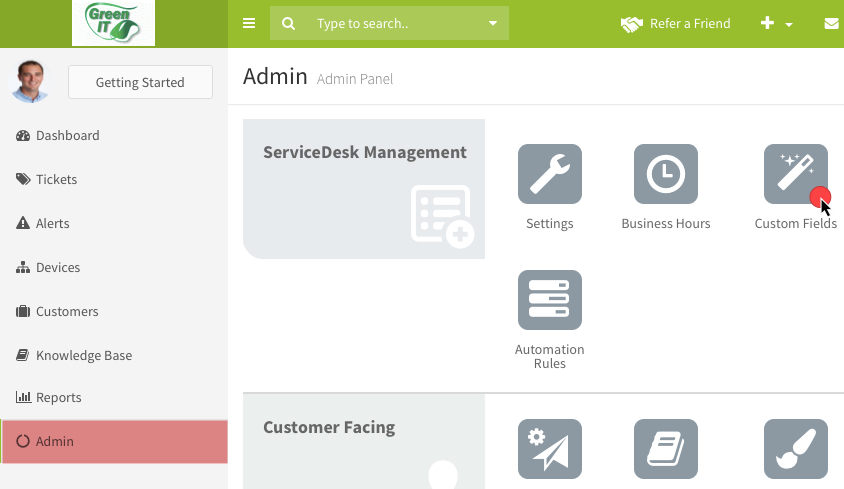 The Custom Fields page displays.

2. Click Add Field
The Add Field popup displays.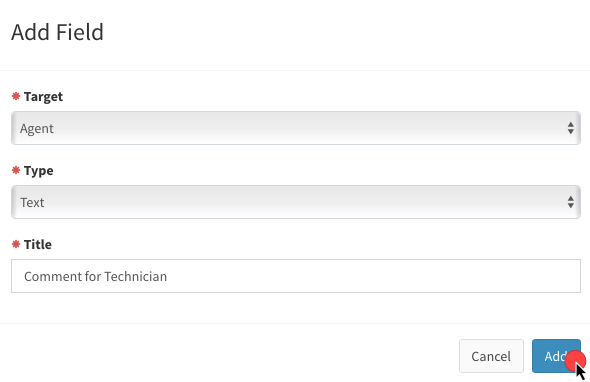 3. Enter the Custom Field details:
Target: Select Agent from the dropdown
Type: Select Text from the dropdown
Title: Enter the title for the custom field e.g. Comment for Technician
4. Click Add
The custom field will be added to the Agent form as in the picture below.