In this article you will learn how connect IT automation / Thresholds profiles to a customer.
1. From the left hand panel click Customers

2. Click the Customer
The Customer page displays.
3. Click Devices
The Devices page displays.

4. Click Actions > Threshold Profile
The Select Threshold Profiles dialog box displays.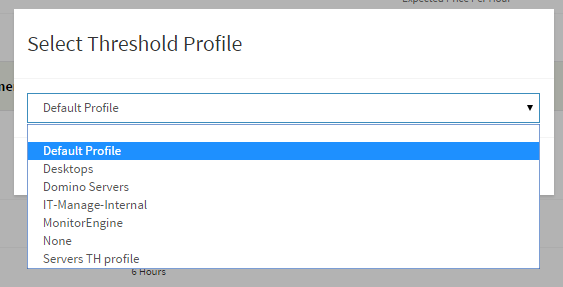 5. Select the profile.
With this option, all the Agents under the same company will inherit the same profile.
You can still modify the profile of a specific Agent.
Tip:
You can also set the Threshold by clicking the button on the Devices page.