The new Category feature gives you option of classifying your scripts by category making them easier to organize and search for.
To add a Category to a script follow the steps below:
1. Navigate to Admin > Scripts > Upload / Create Script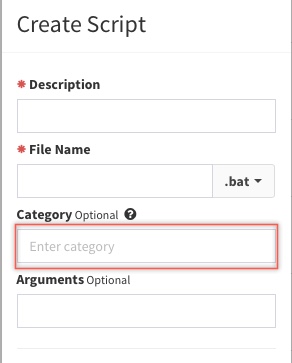 2.
Enter the script details and enter new Category or select from the available categories
3.
Click Upload / Create

Note:
Once a new category is created it will appear in the Category dropdown.
You can also add a Category to an existing script by clicking the Edit button.