To run a script immediately on a specific agent, you must first create the script.
To create a script, follow the steps below:
1. From the left hand panel click Admin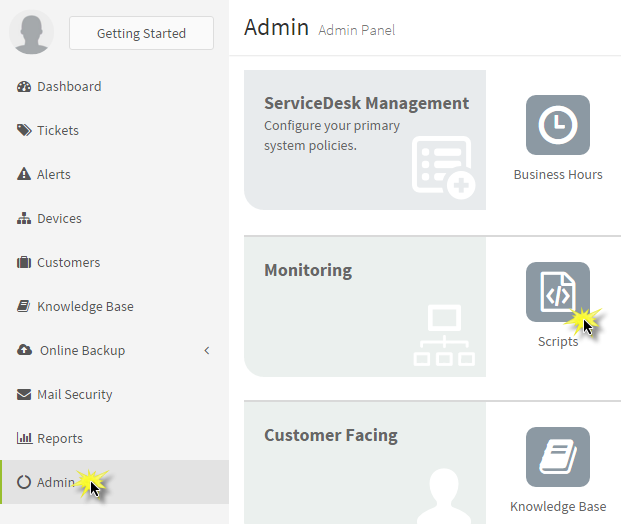 2. Then click Scripts
Note: You can also access the menu from the Devices page.
The Scripts page displays.
3. Click Upload Script (at the bottom, right side of the screen)
The Upload Script dialog box displays.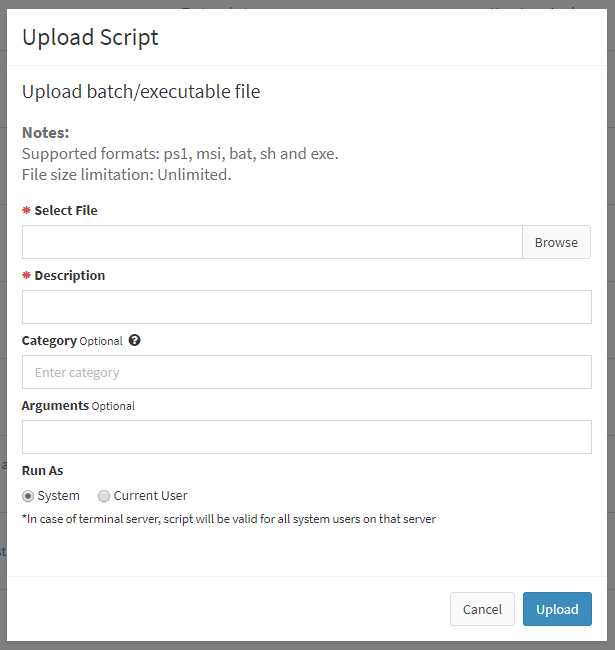 4. Upload the script file from your PC ( *.bat, *.msi, *.exe, *ps1) and click Upload.
Note: For *.msi files, use the following argument only /qn [Displays no user interface]
To apply the script to an Agent:
1. From the left hand panel click Devices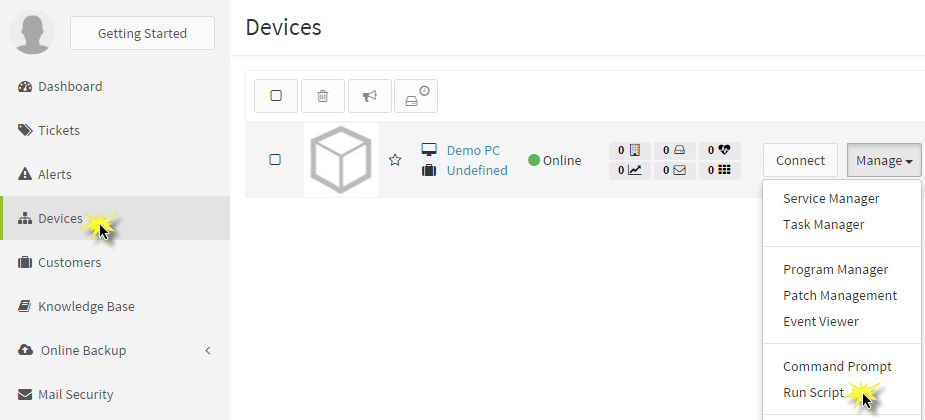 2. Under the required Agent's Manage menu click Run Script
The Run Script dialog box displays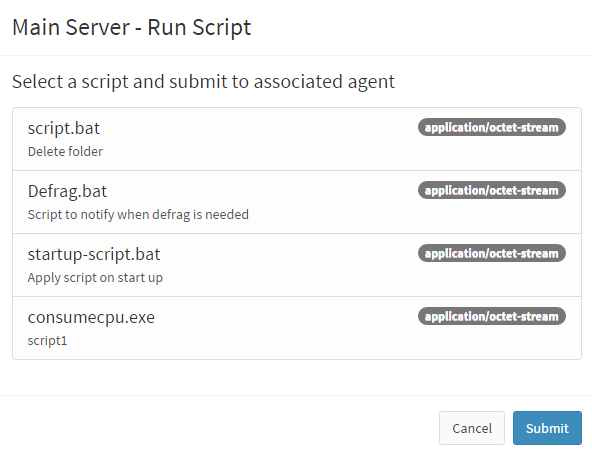 Click Submit
Note: We support the following formats:
MSI

Bash files

CMD files

Powershell