Webroot is an antivirus and cloud-based, threat protection software that stops threats in real time and secures businesses and individuals wherever they connect.
In order to install Webroot, you must first open an account with Webroot, and activate it.
There are two ways you can choose to install the Webroot client:
Install on a single Atera agent
Install on multiple agents (via the Atera Customers page)
Installing Webroot on a single agent:
To install Webroot on a single agent:
1. Go to the Atera Agent page, click Manage > Webroot > Install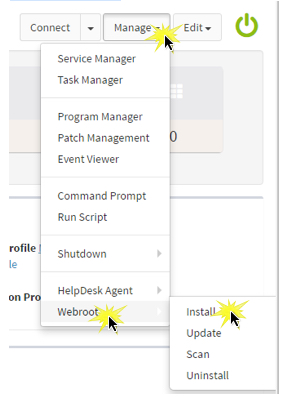 (i) Optional actions:
Installing Webroot on multiple customer agents:
To install Webroot on multiple agents:
1. Go to the Customer page, click Devices > Actions > Install Webroot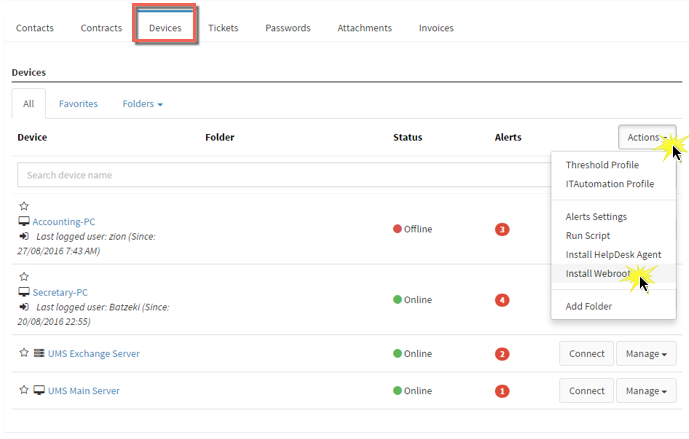 2. Enter the Webroot key.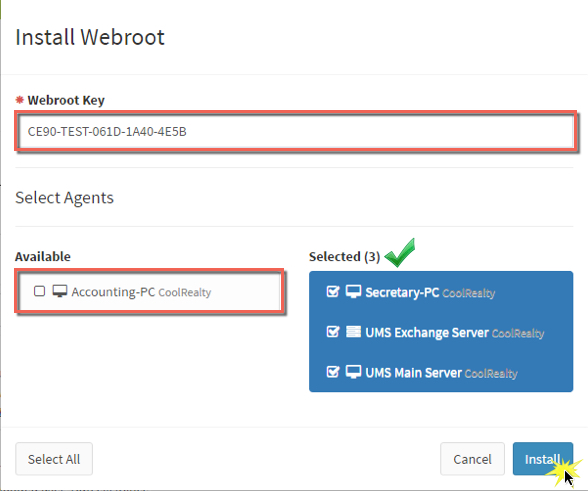 3. Select Agents from the Available list using the checkboxes (or choose Select All).
4. Click Install.
Webroot will be installed on the selected agents.
Note: For further information, or for troubleshooting the Webroot platform, please contact Webroot support.