Atera supports importing your customer and/or contact information to Atera, in bulk.
To import your customer or contact information:
1. Navigate to Admin > Import Customers.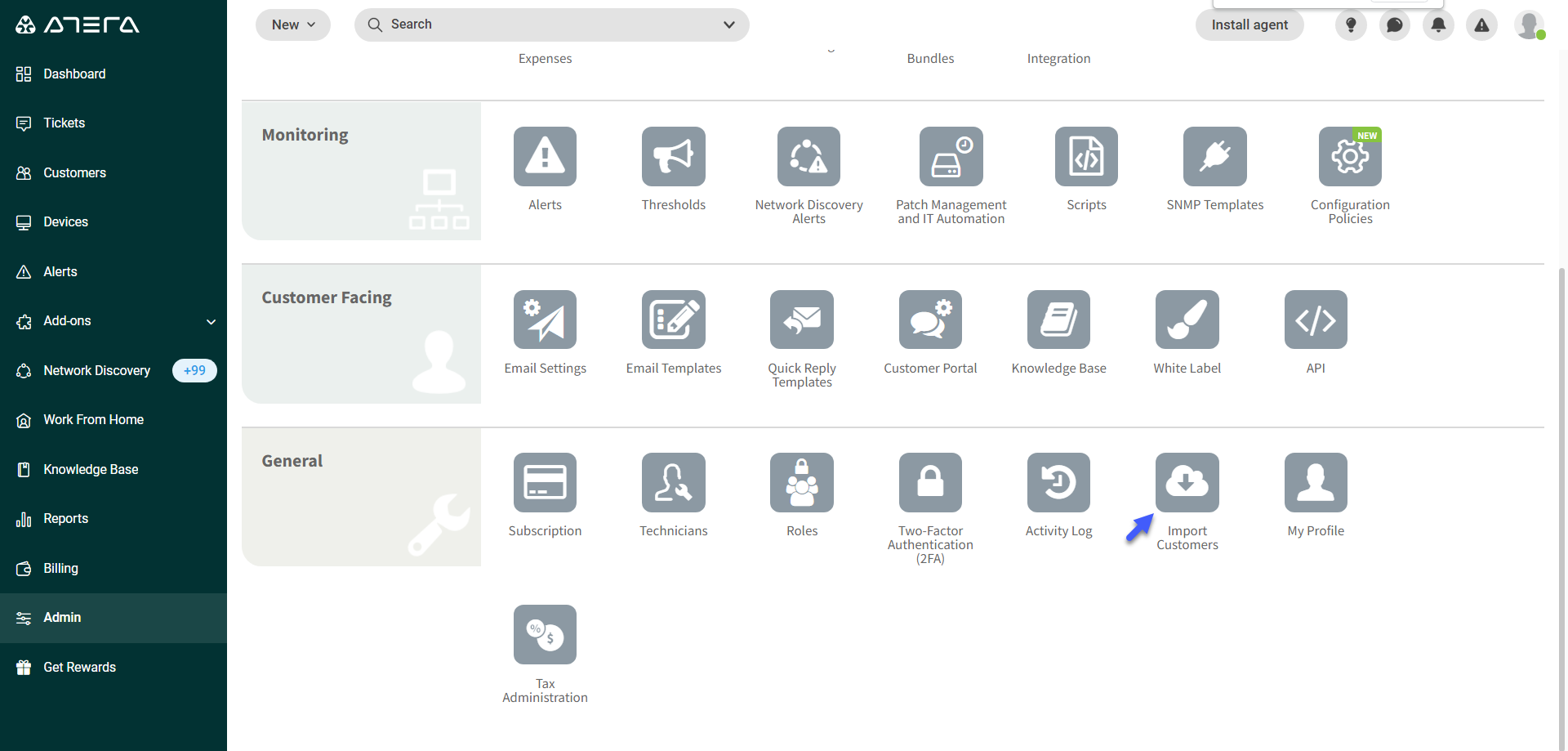 2. Select which information you want to import - customers or contacts.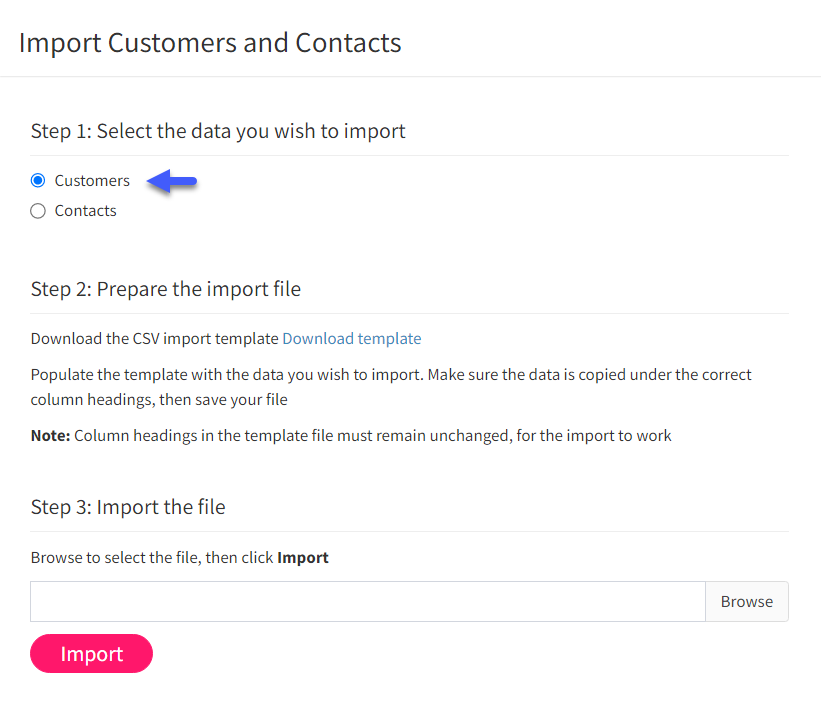 3. Download the relevant template file.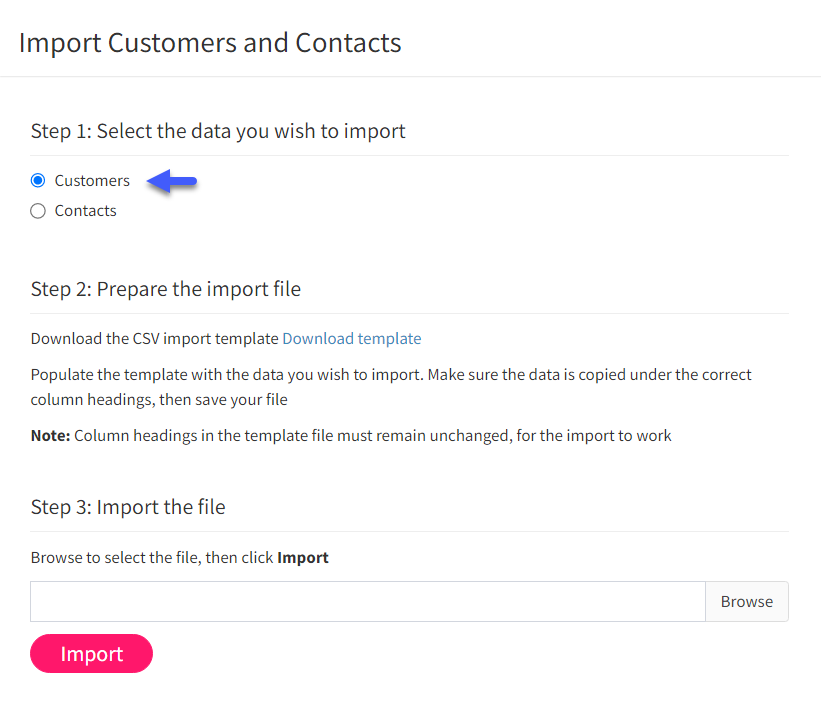 4. Copy your existing data into the template. Make sure the data you copy matches the column headings provided in the template.
5. Import this template file back into the UI and the customers or contacts will be copied in bulk.