In the article we will discuss how to apply IT Automation Profiles to Agents. Note that you can add as many IT Automation Profiles as you want for each agent. You can choose to add the profiles at device/agent level or at customer level for all devices.
To assign an IT automation profile to an Agent:
1. Click on an Agent. The Agent screen appears.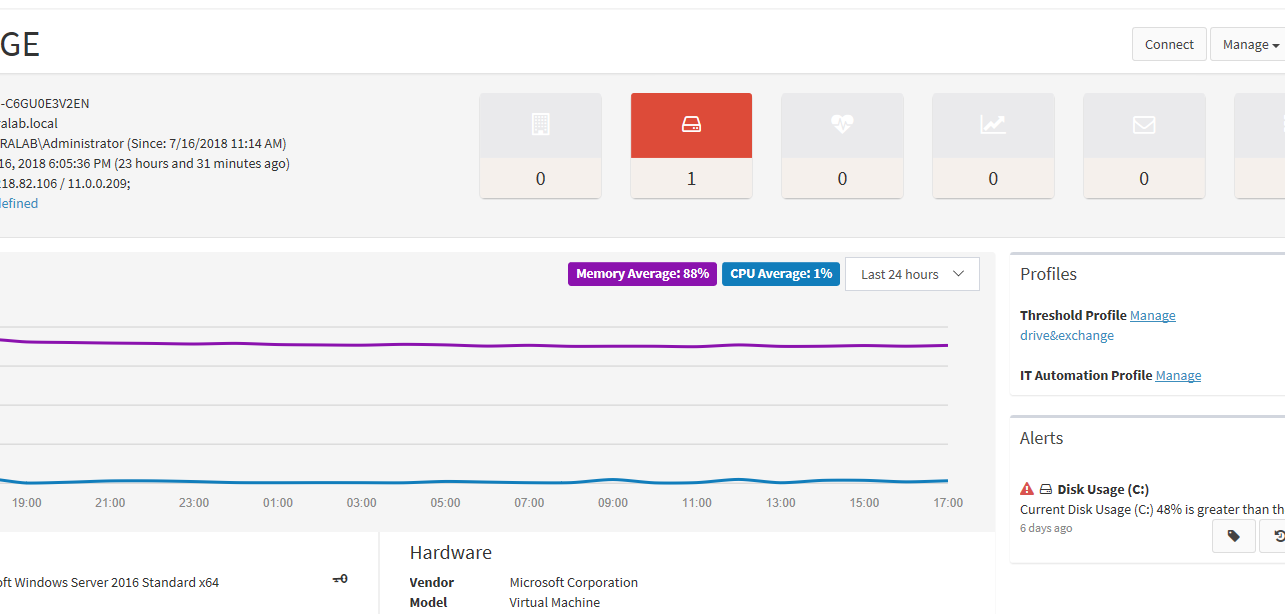 2. Under Profiles > IT Automation profile, click Manage. The Select IT Automation Profile dialog box appears.
3. Select the IT automation profile from the Attach new Profile drop down menu, and click Apply. The automation profile is now assigned to the Agent.
To assign an IT automation profile to your customer:
Navigate to Customers and select the relevant customer.
Navigate to Devices.
Select Actions > IT Automation Profile.


Attach as many profiles as you want from the drop-down list.
Click Apply.