The Atera agent is the backbone of the Atera monitoring system and needs to be installed on all computers and servers you wish to monitor. The agent can easily be downloaded from the platform and installed by simply clicking it to run the setup. Alternatively, it can be downloaded AND installed via the Command Prompt.
To install the Atera agent via Command Prompt:
1. Initiate the 'Install Agent' flow from the main page (or the customer page). Learn more
2. After completing the Select OS and Assign Agent steps on the agent installer flow, copy the Command Prompt command on the Download step (under Other Options).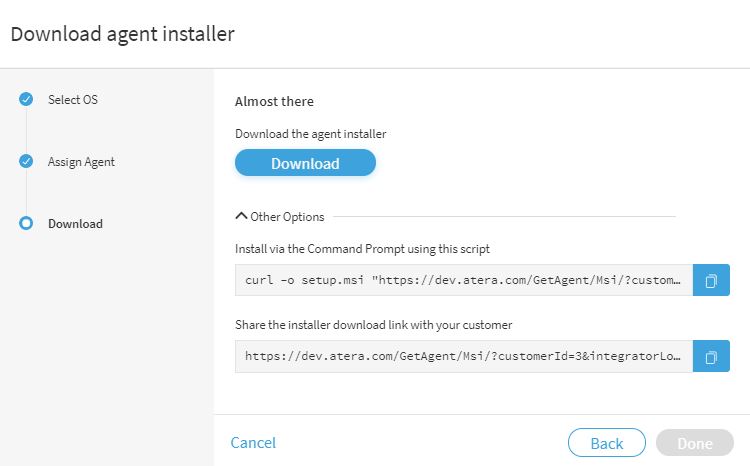 3. Open the Command Prompt. Right-click and select Run as Administrator.
4. Enter the command.
The Atera agent will both download AND install on the device. If you selected a customer-specific agent installer, the agent will automatically be assigned to the customer. Otherwise, the agent will appear within the Devices view as 'Unassigned', where you can manually assign it to the customer.