The Atera agent is the foundation of the Atera monitoring system and needs to be installed on all computers and servers you wish to monitor. The agent monitors the availability, performance, and health of the computer/server at regular intervals and securely communicates back to the cloud. This enables Atera to send you alerts when a critical system or resource is down, degraded, or has reached a predefined threshold parameter. Learn more about the Atera agent, including system requirements
Note: Installing an agent is only available to Admin users.
This article covers:
Install an Agent
To install the Atera agent via the Command Prompt:
1. Click the Install agent button in the menu bar at the top of the screen.

Note: You can also download and install the Atera agent directly from the customer's page to automatically assign the agent to the customer.
The Download agent installer window appears.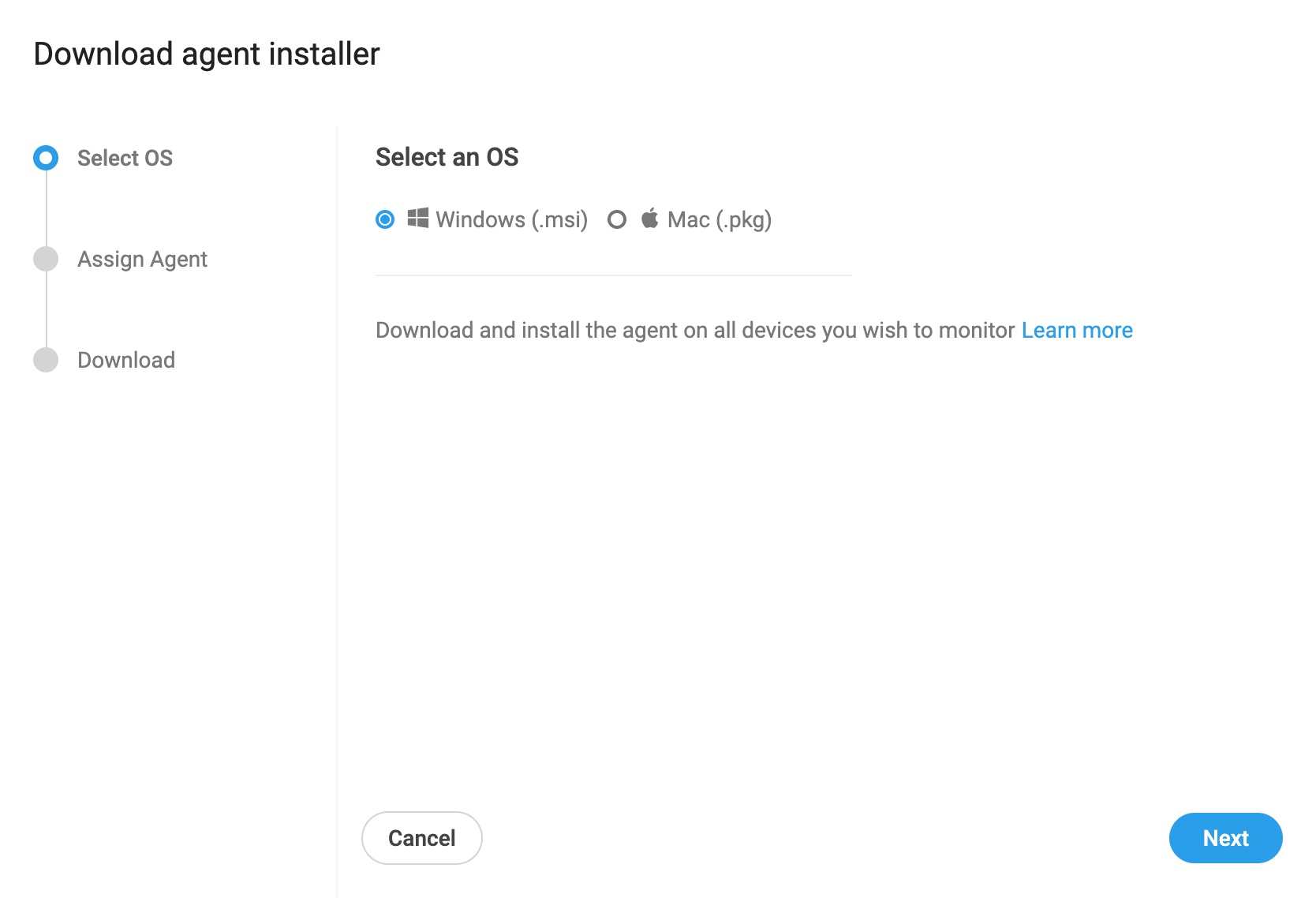 2. Select Windows (.msi). Then click Next.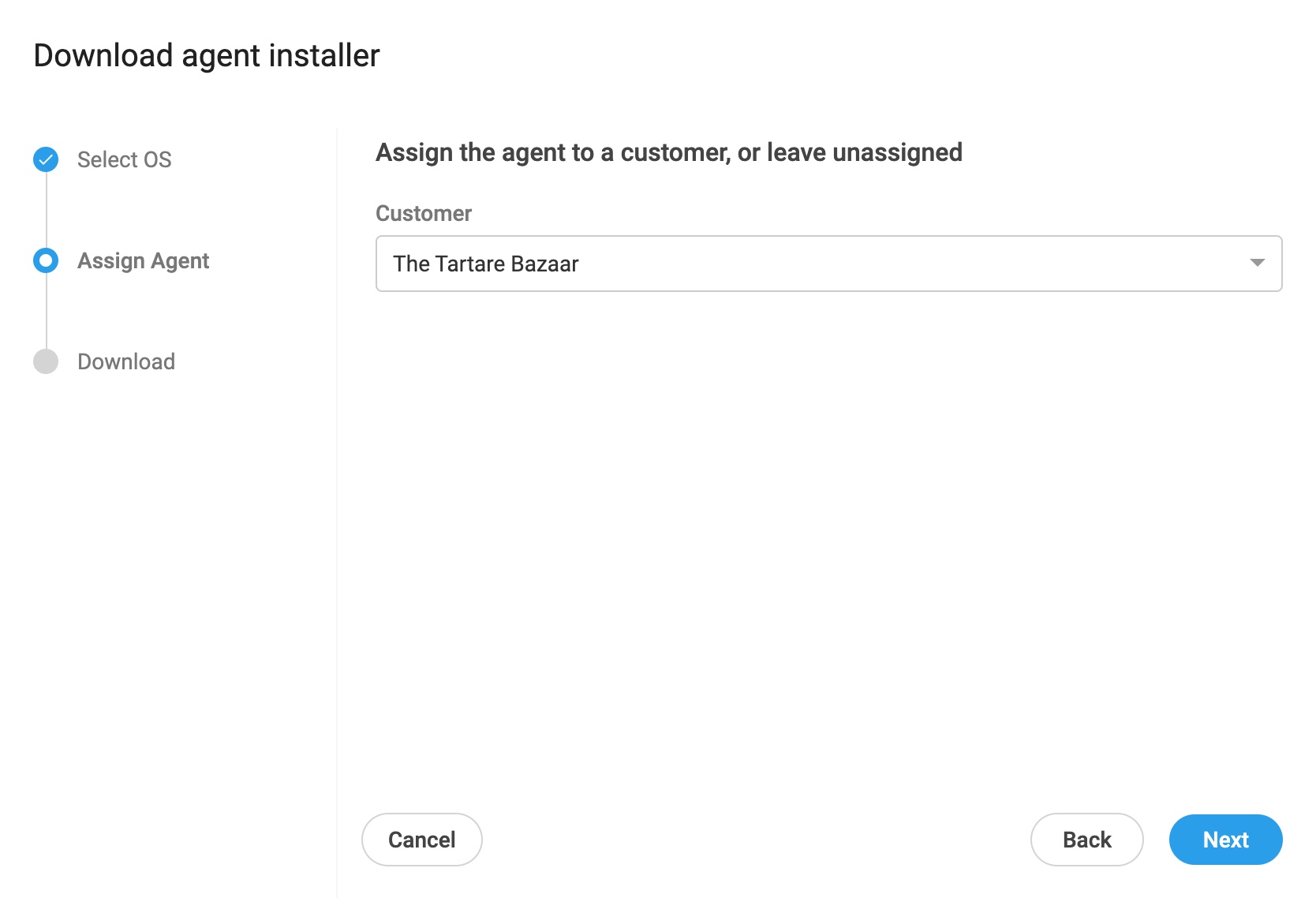 3. Assign the agent to a customer.
Note: Installing an assigned agent will automatically assign the device to the customer.
4. Click Next.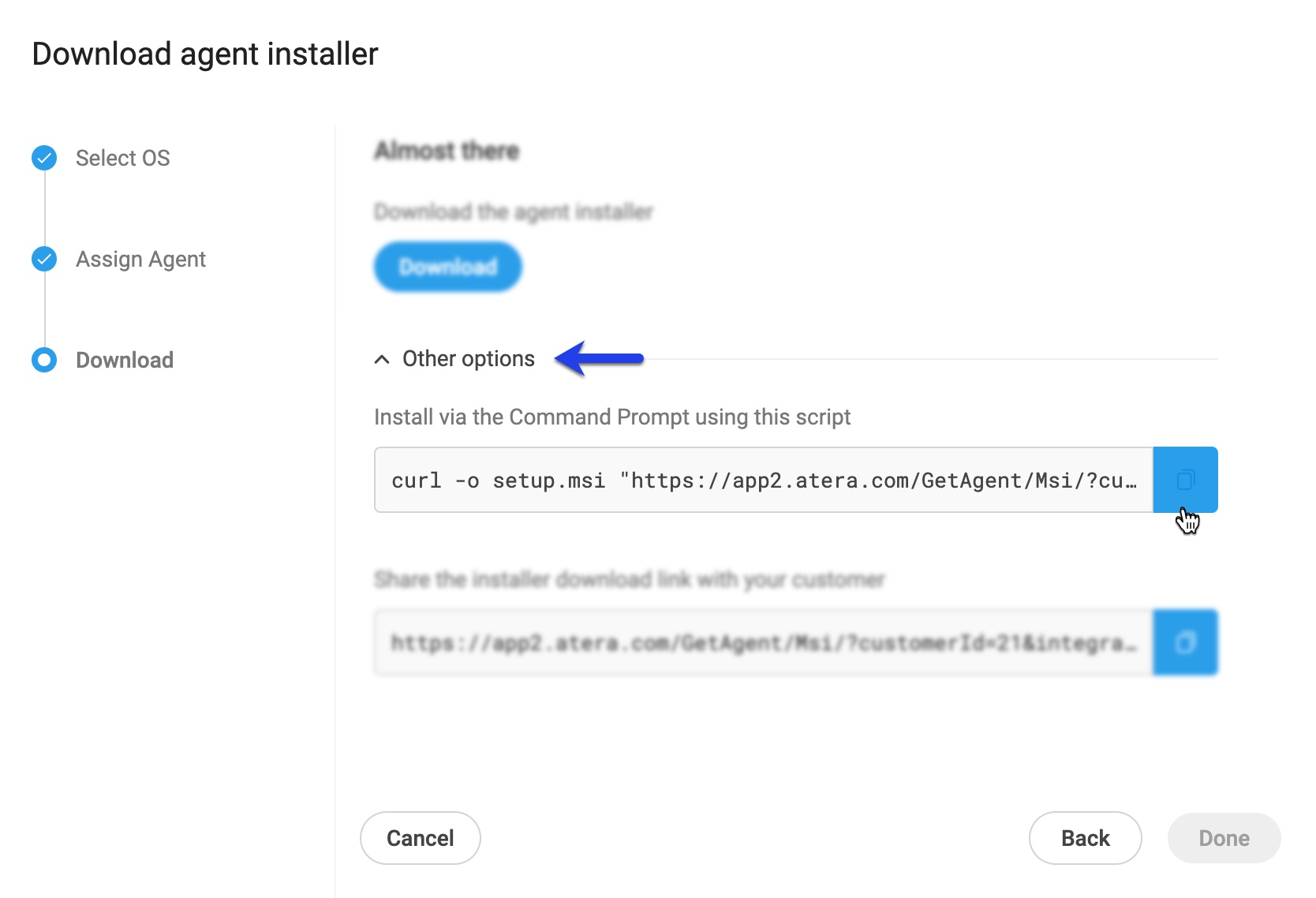 5. Click Other options. Then copy the Command Prompt script.
6. Open the Command Prompt. Right-click and select Run as administrator.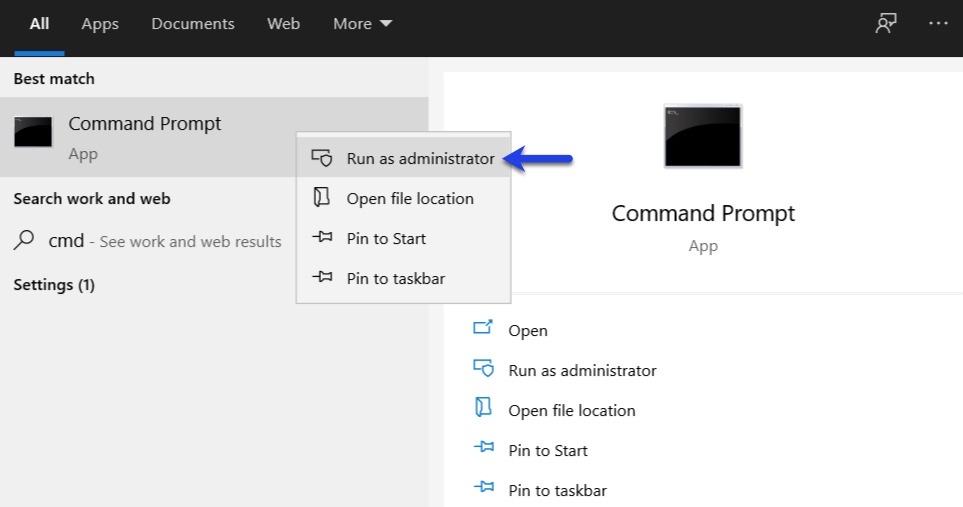 7. Enter the command.
The Atera agent will both download AND install on the device.
Notes:
If you selected a customer-specific agent installer, the agent will automatically be assigned to the customer. Otherwise, the agent will appear within the Devices view as 'Unassigned', where you can manually assign it to the customer.
A confirmation dialog will appear on the end-user device to notify the user that the Atera agent is being downloaded and installed.
Troubleshooting
If you experience any trouble with agent installation or stability, see: