The mechanism of Advanced Scheduling provides many useful possibilities that will improve the work process.
It allows you to give a name for each backup on the schedule you set. Click "Add schedule " and a new schedule will appear. You can enter a special (suitable for you) name or keep it standard: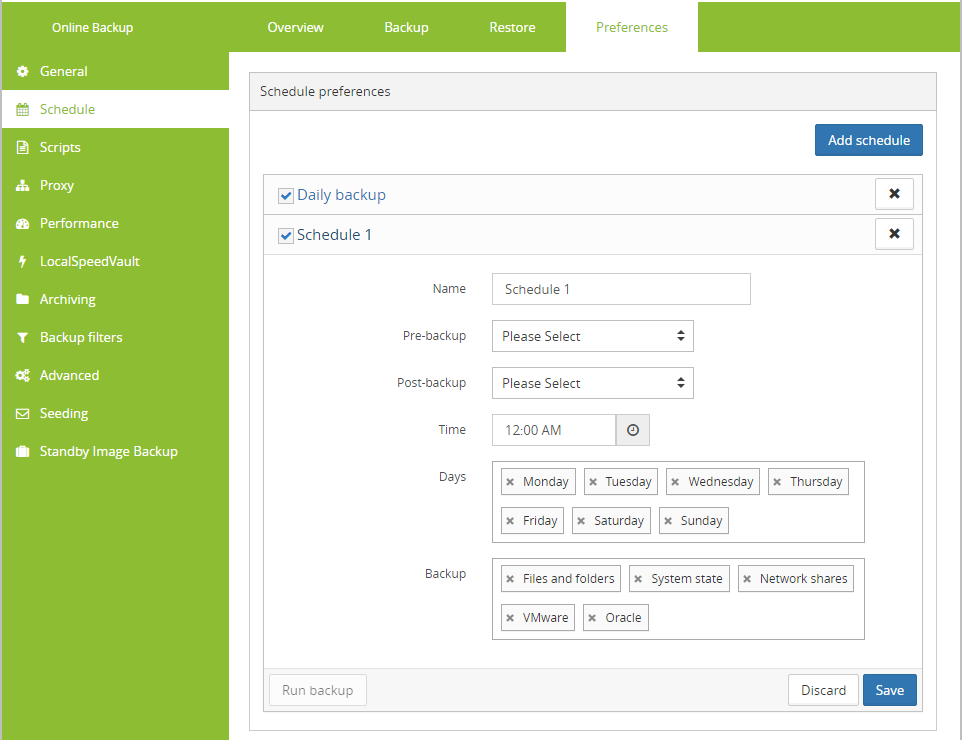 you are able to specify time and days convenient for you, to select necessary plugins:  

In addition, you can choose and set necessary pre-/post- backup action separately for each plugin. To set desired backup action you should enable pre-/post- backup functionality with a check-mark and choose a necessary script in the expanded field:
(To create a pr-post script backup Go to > Preferences >Scripts on the left hand side and create a script )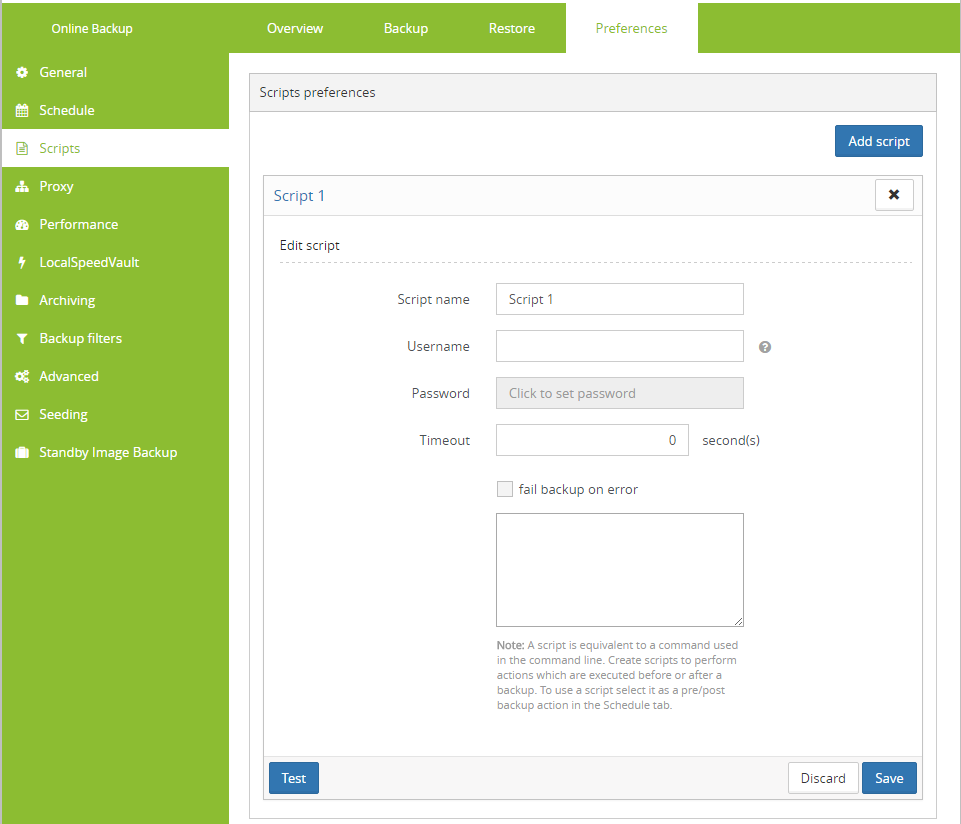 All added information is saved and is displayed in the main table on the "Schedule" tab (in the "Preferences window). 
NOTE: Pay attention to the most important fact that a backup in the schedule stays inactive and will not start at the specified time until it is selected with a check-mark in the main table of the schedule:
You can also start backing up without waiting for the specified time. You should just select the necessary schedule and click "Start Backup"