To install the Online Backup client, you must first download the software using one of the following methods.
Method 1:
Download from one of the links below:
X32 click here
X64 click here
Method 2:
1. From the Atera Online Backup Dashboard, click on Manage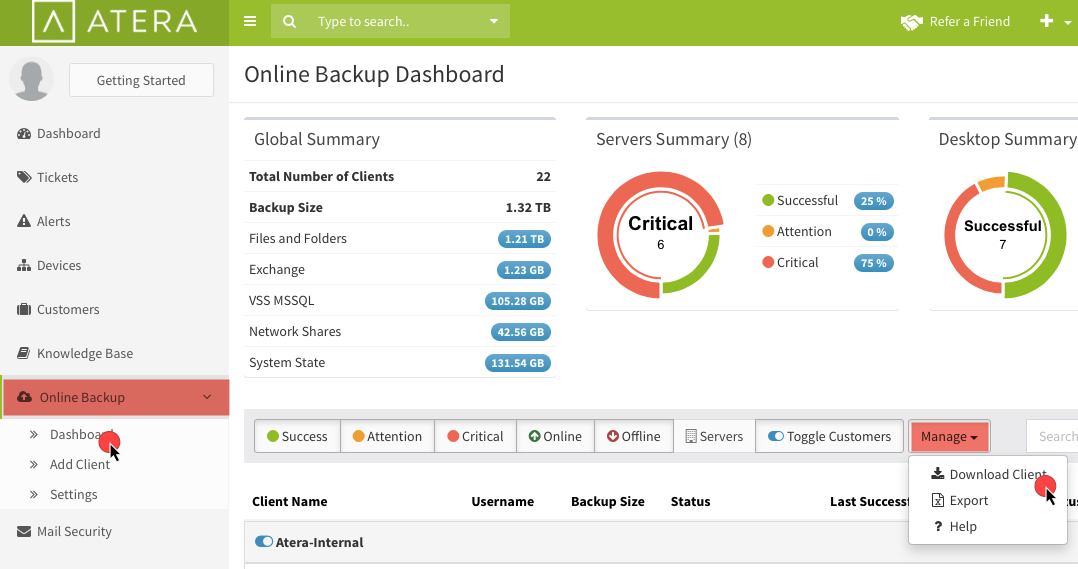 2. Then click Download Client
3. Save the file locally, or select Open to run the file immediately after the download completes.
Installation Guide:
Once the download is complete, run the installation file and follow the steps below to complete installation using the Web Setup Wizard.
Language Settings
1. Select the Language to use during installation
2. Click
Next
Personal Access
3. Enter
Device Name
4. Enter
Password
5. Click
Next
Note: You can find the Device name and Password in the Online Backup Dashboard client.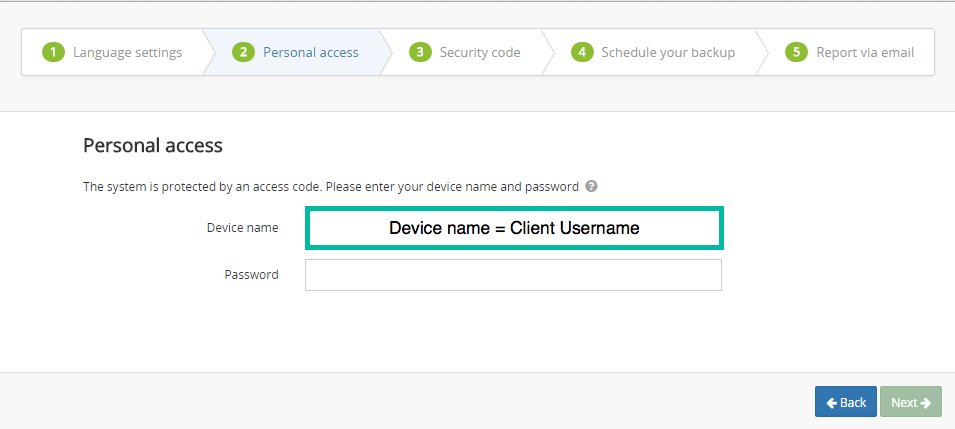 Security Code
Note: 
The security code
is entered once per Online Bac
kup
client at the time of installation. This enables access, storage, and restore of files.

Note: The security code is encrypted and is NOT accessible by any third party, including Atera. Files cannot be retrieved or accessed if the security code is lost or forgotten.
6. Select the Encryption method
There are 3 levels of encryption supported:
AES-128

AES-256

Blowfish-443
7. Enter Security Code
8. Confirm Security Code
9. Click Next
Schedule your Backup

10. Set the Start Time for daily backups
11. Click Next
Report via email

12. Enter the Email address to receive daily reports to
Automatic file selection for backup

13. Specify the files you want to backup using the checkboxes
14. Click Done
15. Click Finish
The DataShield Online Backup Client is installed.