A Service Level Agreement (SLA) is an agreement that dictates the response and resolution times your support team is expected to deliver to your customer(s). Providing support based on an SLA guarantees that you're providing measured and predictable service, and provides greater visibility when problems arise.
You can define SLA service targets in Atera so that you and your technicians can monitor your service level performance and meet your service level goals. Atera highlights tickets that fail to meet service level targets, so that you can promptly identify and address problems.
To create an SLA, follow these steps:
1.  Navigate to Admin > ServiceDesk Management > SLA Policies.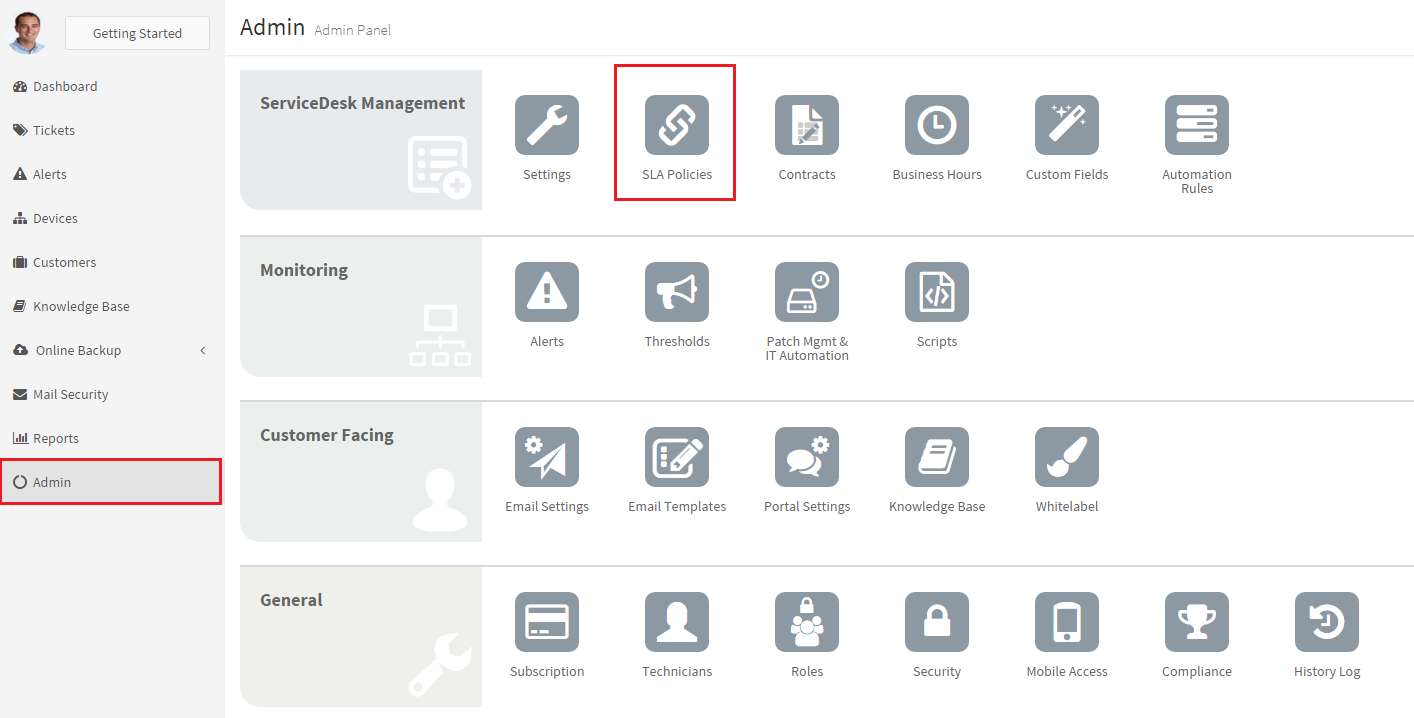 2.  Click Add SLA Policy to add new SLA. The Add SLA page will be displayed.
3.  Enter the name of the SLA plan in the SLA Plan Name text entry box.
4.  Select the calendar for which the SLA is applicable from the Calendar field. 
5.  Enter the description of the SLA in the Description text entry box.
6.  Enter the notes, if any in the Notes text entry box.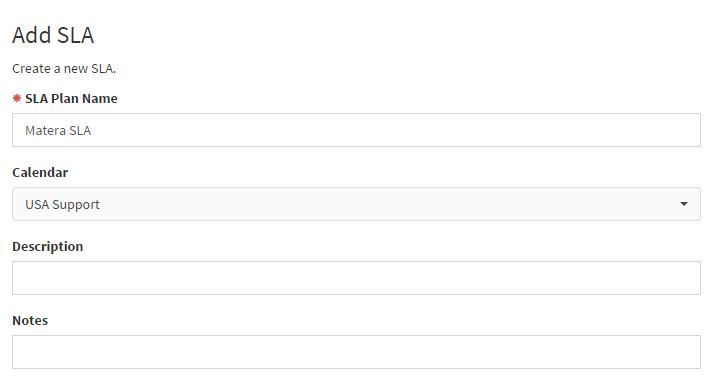 7.  Define the terms of the SLA from the Targets There are two types of targets, First Response and Closed Ticket. For each target, there are various types of service impacts. You need to define how much time the SLA provides for resolving each impact for the relevant target.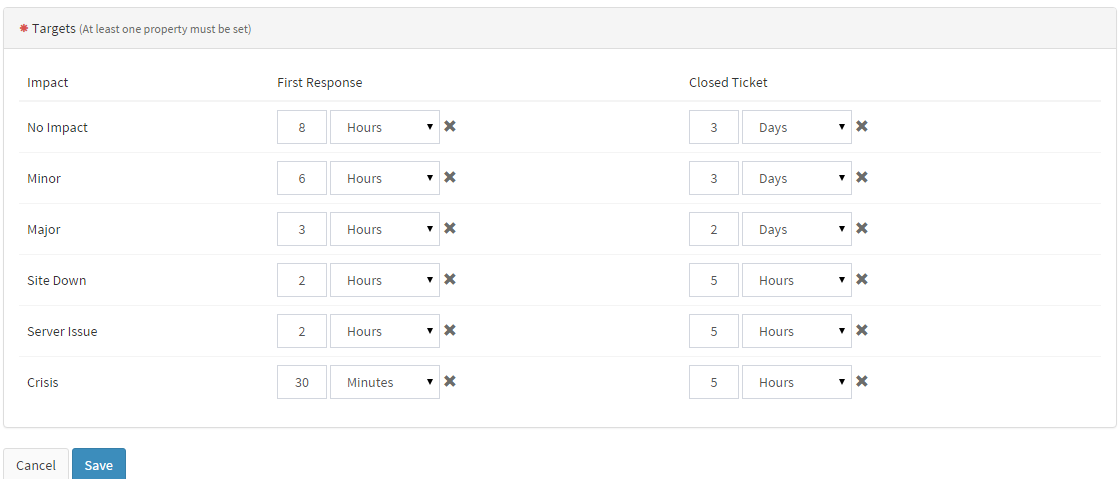 8.  Click Save.
The new SLA will be added.