The Command Prompt can be initiated allowing you to send remote CLI commands to specific devices. To do so, follow the steps below.
1.  Navigate to Devices.
2.  Click on the required Agent.
3.  On the Agent page, navigate to Manage > Command Prompt.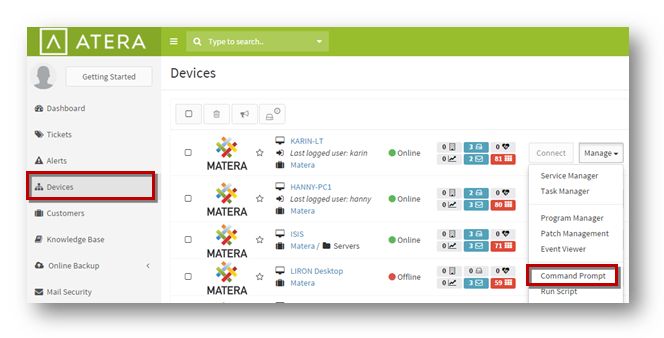 The Command Prompt dialog will be displayed.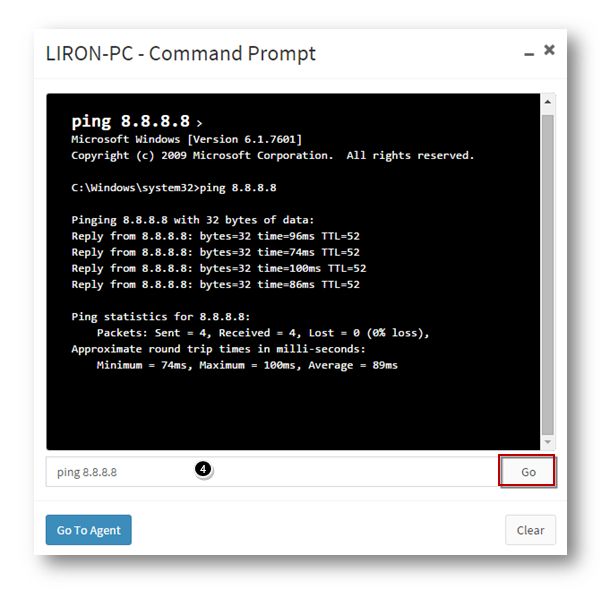 4.  Enter the command in the text entry box and click Go. 
The command will be executed in the command prompt.