Defining your business hours is important for both billing purposes and for setting customer expectations. It is also a necessary component in creating a Service Level Agreement (SLA) with your customers. You can create a calendar to define your various business hours. You will likely want to set up more than one calendar. For instance you can set up a calendar for regular working hours, another for night hours and yet another for weekend hours.
To set business hours, follow the steps below:
1.  Navigate to Admin > ServiceDesk Management > Business Hours.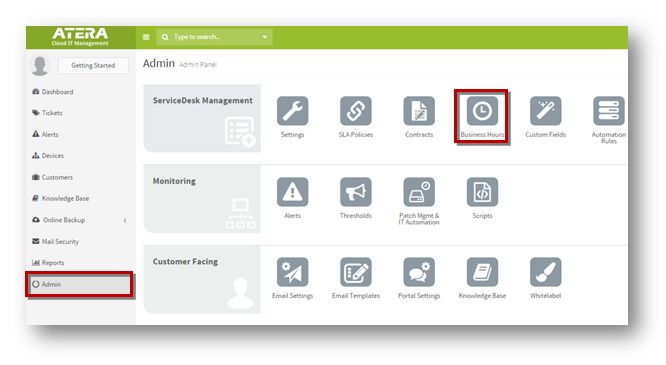 The Calendars page appears.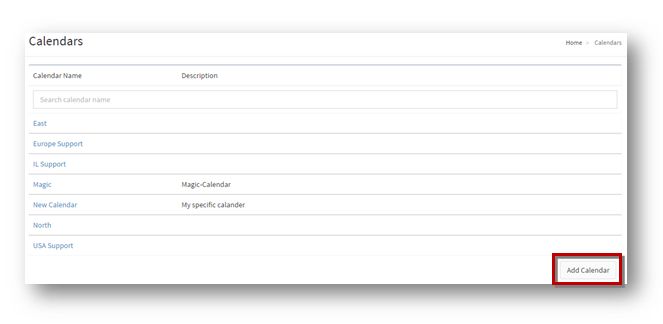 2.  Click Add Calendar to create a new calendar.
The Add Calendar page appears.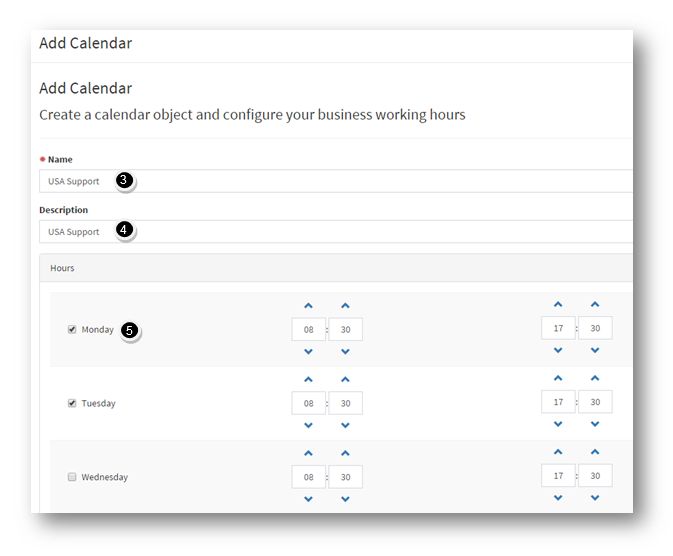 3.  Enter the name of the calendar in the Name text entry box.
4.  Enter the description of the calendar in the Description text entry box.
5.  Select each day of the week and set the starting and ending hour and minutes of working.
6.  Click Save.
Your new calendar is saved.