Contacts are people from your customer base, who may or may not request technical support from you. It's possible to create a main contact person for each customer. Contacts can interact with you via phone, email, the Customer Portal or by generating a ticket via the CTRL + F12 hotkey from their workstations.
There are two ways to create a contact:
Create new contacts manually
You might do this, for example, if you're on the telephone with a customer who has never before requested support and therefore does not yet have an account. While adding them as a contact, you can also open a ticket for the customer, and they will receive automatic email notifications whenever the ticket is updated.
To create a new contact manually:
1. Navigate to Add (

) > New Contact.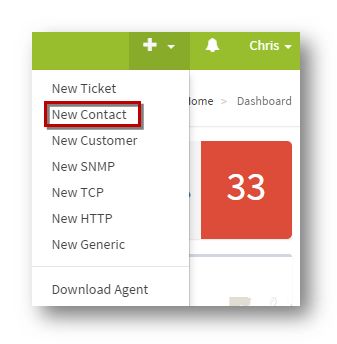 The New Contact page appears.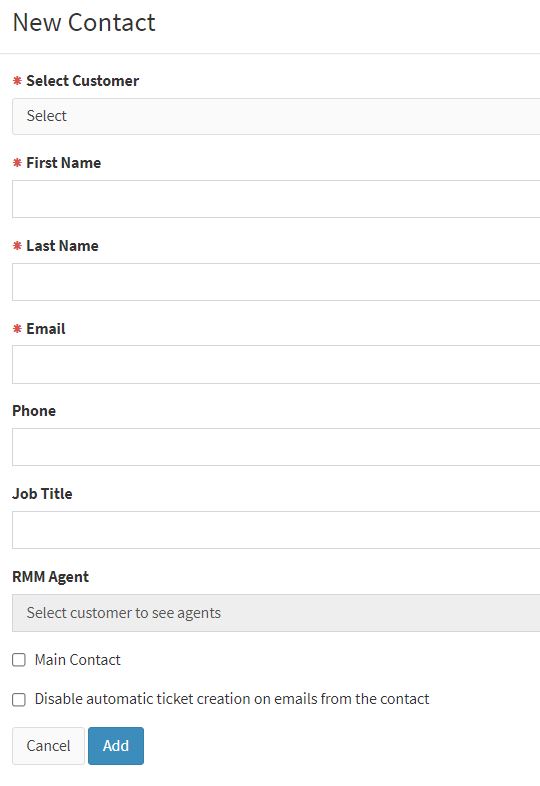 2. Select or enter the customer name in the Select Customer field.
3. Enter the first name of the contact in the First Name text entry box.
4. Enter the last name of the contact in the Last Name text entry box.
5. Enter the email address of the contact in the Email text entry box and this is the mandatory field.
6. Enter the phone number of the contact in the Phone text entry box.
7. Enter the title of the job in the Job Title text entry box.
8. Select the name of the RMM agent from the RMM Agent drop-down list.
9. Specify whether or not you want to set this person's details as the main contact person details by checking or un-checking the box in the Contact Person field.
Note: This will provide them with a company-wide view of all open tickets in the Customer Portal and will make them the sole person allowed to open a ticket for the company if you enable Tickets by main contact only at the customer level.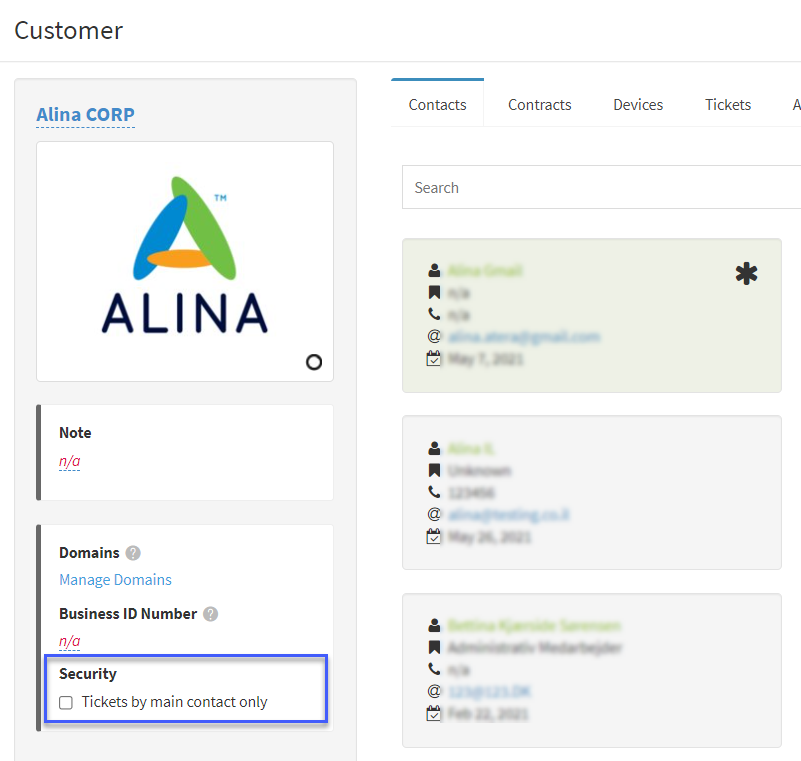 10. Check the 'Disable automatic ticket creation on emails from the contact' box if you wish to block the automatic ticket creation feature, which automatically creates tickets in Atera, upon receipt of the contact's emails.
11. Click Save.
The new contact is added.
Note: Contacts can be created from within the 'Customer' as well by going to Customers > The specific customer > Contacts > New Contact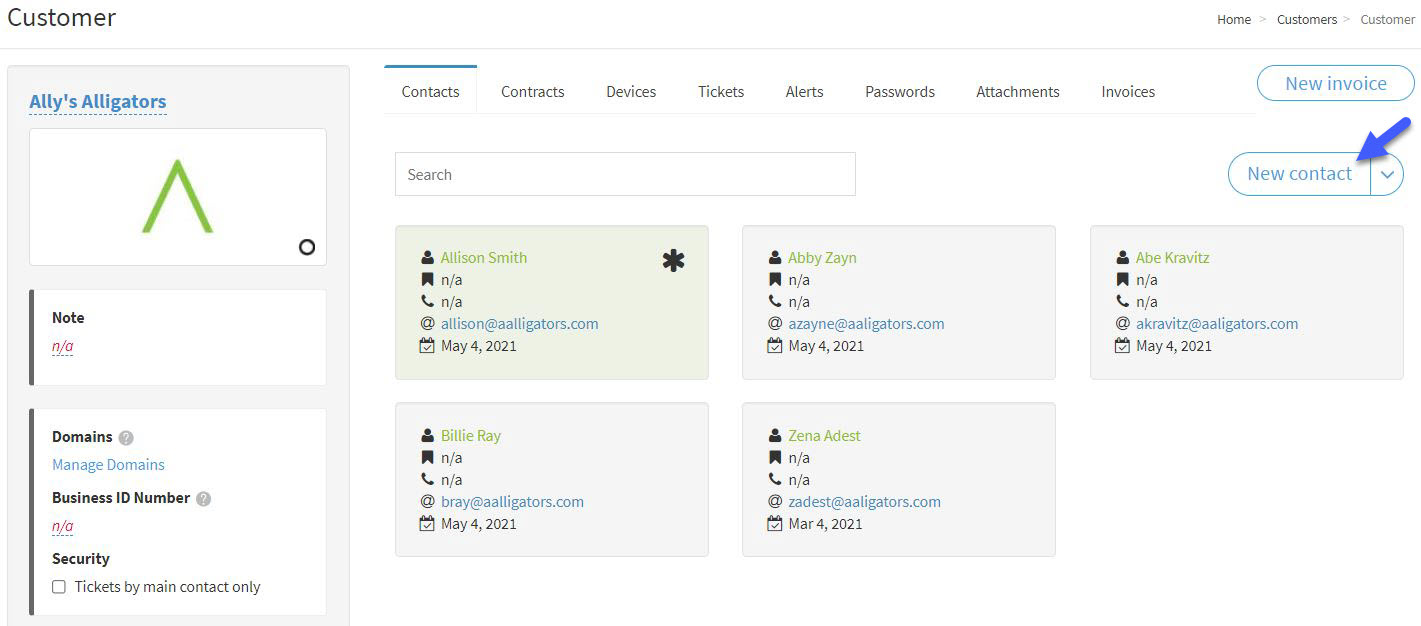 Automatically Create Contacts
In addition, You can enable "Auto-Create New Contact on Incoming Email" in Admin > Email Settings so that new contacts will be created whenever a new contact submits a support request via email. Learn more about email settings