You can add and configure custom fields into the Atera Portal. You can create custom fields for all page types, such as Ticket, Customer, Contact, Contract, SLA, Agent, SNMP, TCP, HTTP, and Generic. Once you create a custom field for a particular page type, it will then appear on all pages within that type. For example, if you create an agent custom field, it will appear on all agent pages. 
To create a custom field:
1.  Navigate to Admin > Service Desk Management > Custom Fields.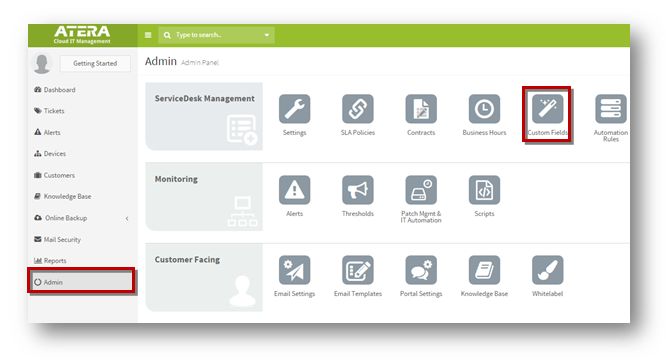 The Custom Fields page appears.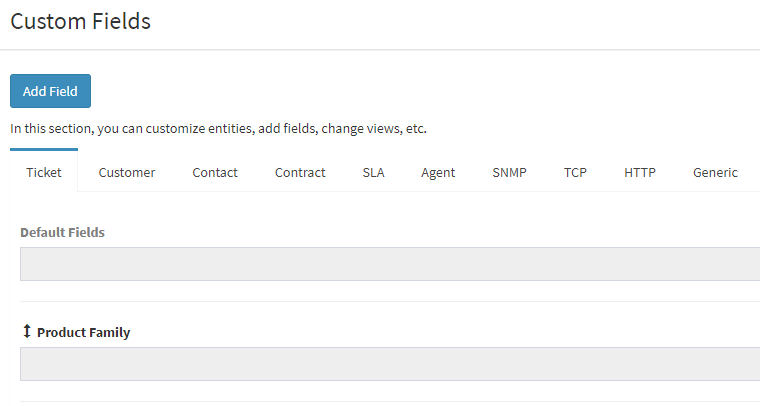 2.  To add a new field, navigate to the required tab for which you want to add the field. In the example here, Ticket tab is selected.
3.  Click Add Field.
The Add Field dialog appears.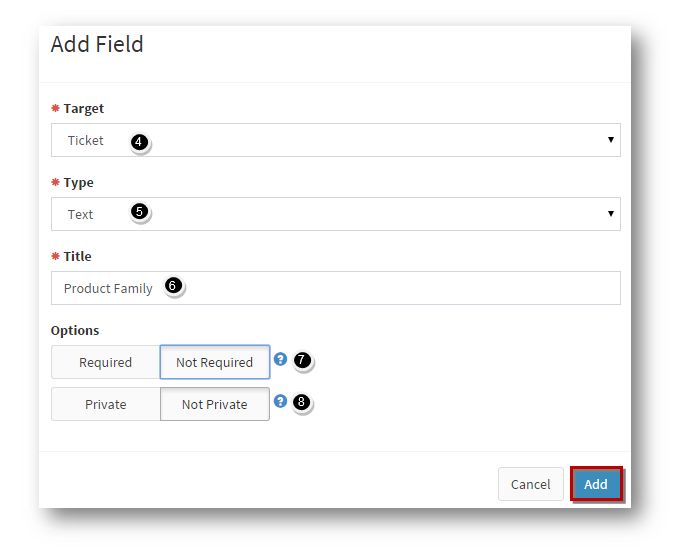 4.  Select the name of the target from the Target drop down list. By default, this is selected based on the tab you selected to create this field.
5.  Select the type of the field from the Type drop down list.
6.  Enter the title of the field in the Title text entry box.
7.  In the Options section, mark this field as required for adding or editing additional items.
8.  Mark this field invisible in the customer portal by making it private.
9.  Click Add.
The new custom field is added. You can now view the field you've created in each ticket you open (as well as in existing tickets)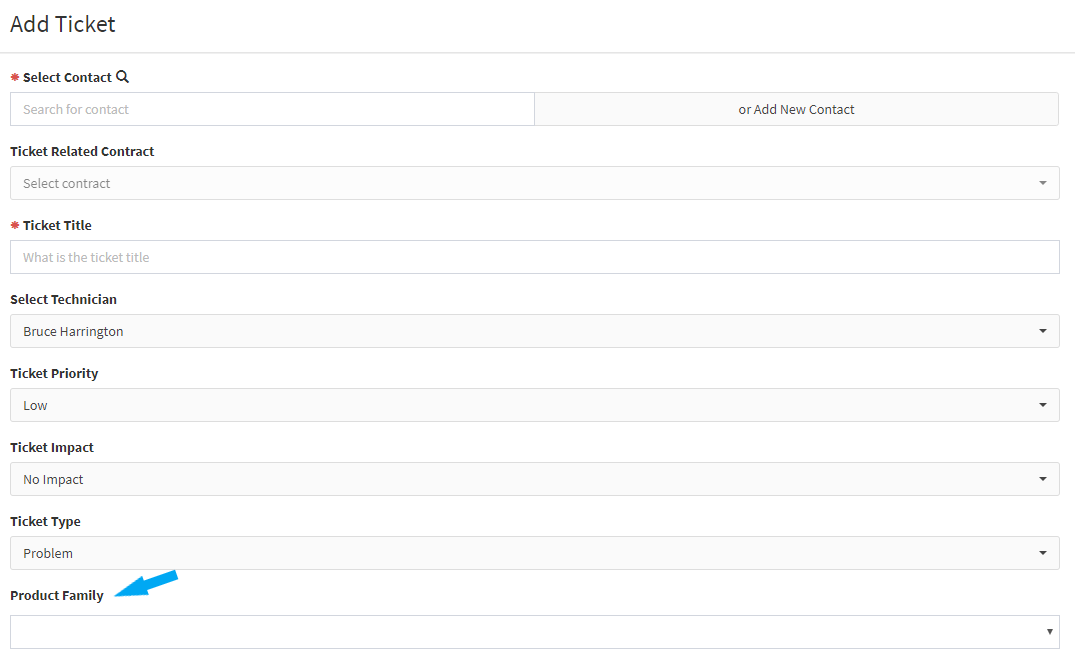 Note:  You can also change the order of the custom field by dragging and dropping the field to the required location.