There are many prerequisites for the stable functioning and performance of Atera agents on both Workstations and Servers.
If you are experiencing any problems with agent stability, alert consistency, unavailable agents or remote connection instability, please verify the check list below:
.NET Framework 3.5
This feature is mandatory to implement on the remote PC / Server.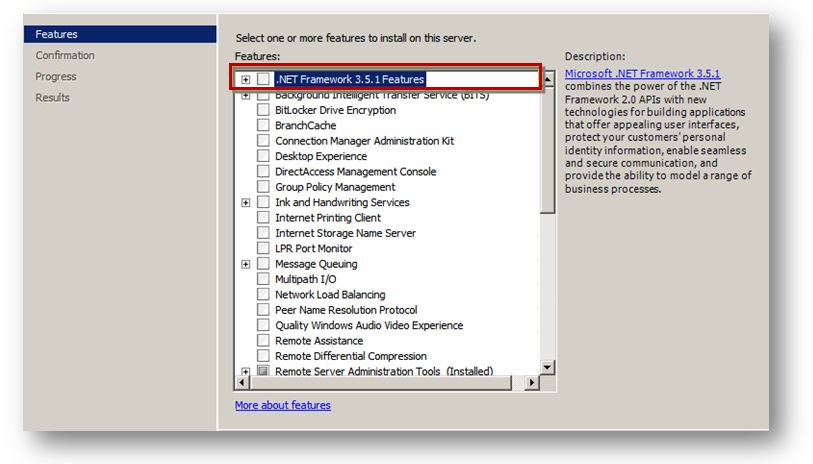 Allow outbound traffic over port 443 (TCP) in the Anti-Virus, Firewall and Proxy server.
List of servers that the agent is communicating with:
pubsub.atera.com

pubsub.pubnub.com

agentreporting.atera.com

getalphacontrol.com

app.atera.com
Expected output:
Clicking on http://pubsub.atera.com should return "[]"
Clicking on https://agentreporting.atera.com should return blank page
Clicking on https://agentreporting.atera.com/Agent/Test should return We're On!ReportingWebRole_IN_2

 

 

Note:

 Server / Workstation –

Date and time settings

– Ensure the local date and time on the remote server has 'Set time automatically' turned

ON

.
Local Permissions:
Make sure the following paths have enough permissions to Read/Write
1. %APPDATA%\Local\Temp
2. [From the same path you are running the exe file]
Potentials software / devices for blockage:
Anti-Virus - Add Atera's application into the Antivirus whitelist. C:\Program Files\ Atera
Firewall - In some networks https traffic is blocked. Make sure to add a rule to allow https traffic from LAN to WAN (Atera address: agentreporting.atera.com).
Proxy - Proxy / Web-filtering is very common and can also be an obstacle to stable agent behavior. Make sure to permit outbound traffic (443) and file extensions; ZIP & EXE from our website (Atera address: agentreporting.atera.com).
Permit content traffic in addition to TCP (443 ) traffic
Updated Microsoft Certificate ( Relevant for Servers 2003 ) - update the Local Root CA Certificates in order to continue Read more.
Change DNS Server other than Google 8.8.8.8 / 8.8.4.4
Open Command Prompt and type ipconfig /flushdns