After registering your Atera account the most important step is to create a customer.
A customer in the Atera system is the base entity, and all other functionality relies on the correct initial creation of customers. Once you create your customer, you can add contacts and devices to the customer, download an agent and begin monitoring your customer devices.
Note: In Atera COMPANY = CUSTOMER
To create a customer follow the steps below.
1. Click the + sign in the top right of the screen to enable the dropdown menu.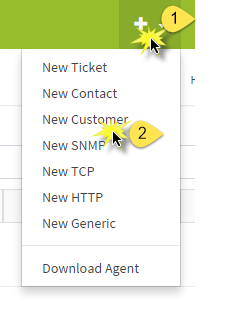 2. Then select New Customer
3. The Add Customer form displays. Follow the three steps in the box on the left to add a customer.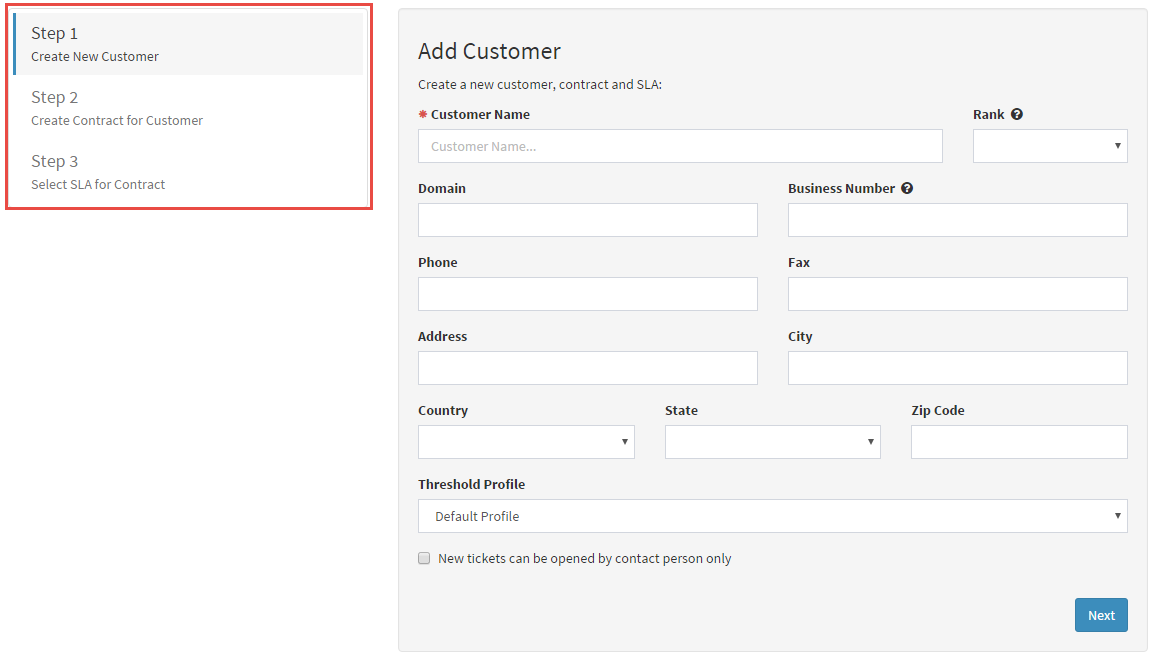 Note: Mandatory fields are marked with a red *
6. Enter the:
Customer Name (your company name)
Domain (it is best practice to add this. Doing so will cause a recognition of customer emails with the same domain and automatically assign them as company contacts).

Rank

(for your own internal purposes only. The customer Rank has NO IMPACT within the Atera system, and all customers are processed/handled/viewed in exactly the same way, regardless of the rank you choose for them).

Threshold Profile

Customer details
4. Click Next.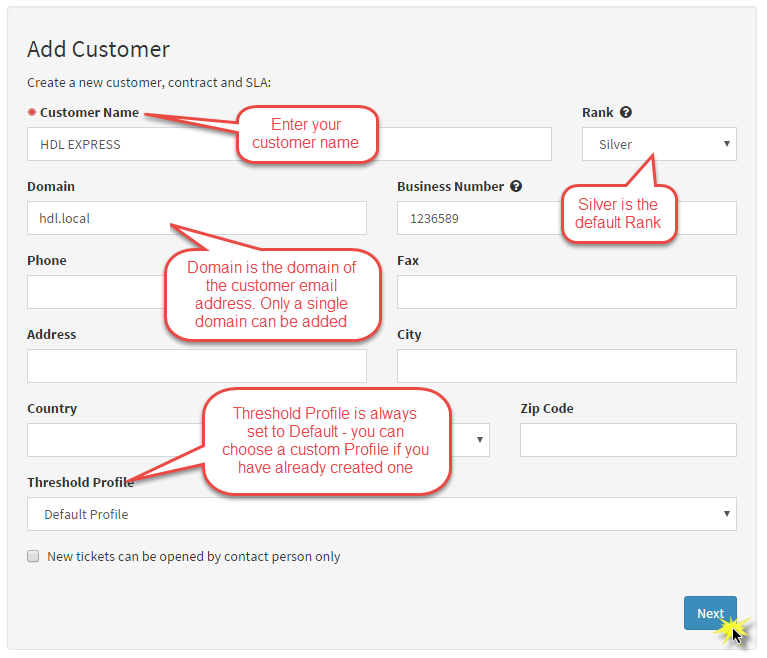 5. Add a Contract for the Customer. Enter the contract details, then click Next.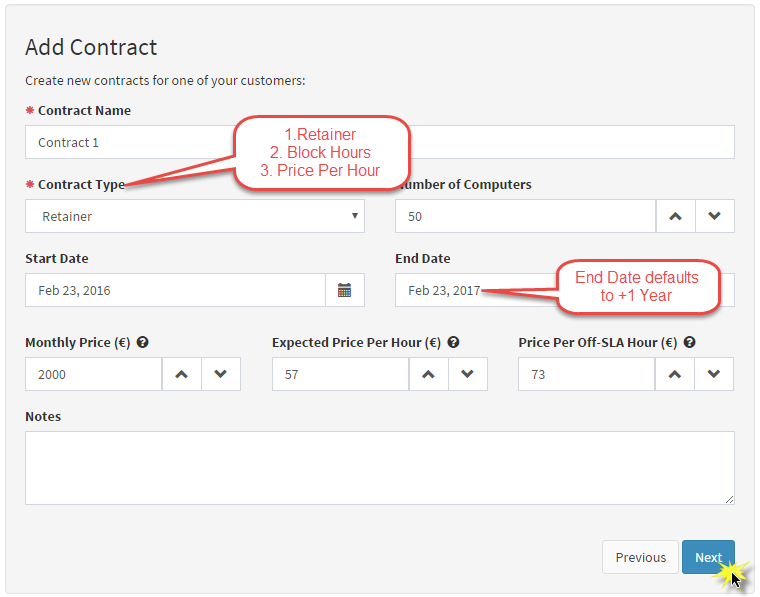 Note: The SLA (Service Level Agreement) determines the initial response time and expected close time for a ticket.
6. Select SLA. The default is None.

7. Select the Default SLA and click Finish.
Note: A new SLA profile can be assigned later.

You have now finished creating a customer. The newly created customer appears on the Customers page.