In the Atera system you can configure the default customer alert setting. Once set, this can then be used as a default for all new customers, and can also be applied to all existing customers.
To set the email address for receiving alerts follow the steps below.
1. From the left hand panel click Admin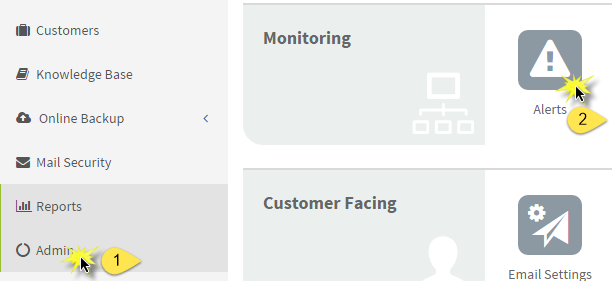 2. Then click Alerts
The Alerts page displays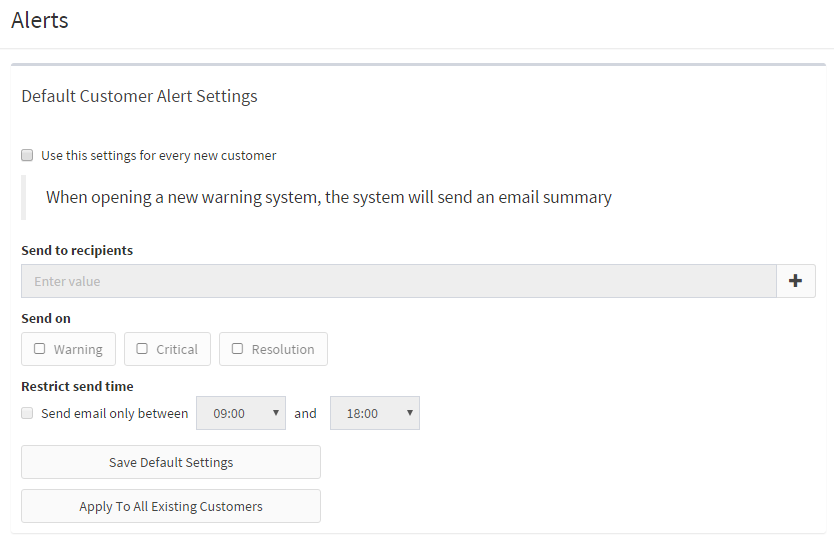 3. Click the Use this setting for every new customer checkbox

3. Enter the email address in the Send to recipients field

4. Then click the + button 
The email address is added. Use the red remove button if you need to delete this address later.

5. Optionally update the Send On and Restrict Time Send parameters
Send On: Choose to receive only certain types of email alerts
Restrict Time Send: Choose to receive email alerts only within certain time parameters e.g. office hours

6. When done click Save Default Settings