The Atera dashboard is your nerve center. From the dashboard you can immediately see important information that requires your attention. 
The dashboard is divided up into regions. 
1. From the left hand panel click Dashboard.
Tickets

Click on any ticket status widget to drill through to the tickets with that status
Open

Pending

Due Today

Overdue
Alerts

Click on any alert status widget to view the alerts with that status
The remainder of the screen is occupied by widgets that provide summary information, real-time monitoring and other information. You may wish to disable, move or change the size of one or more widgets. To do this:
2. Click Edit Layout

The Dashboard Layout window displays.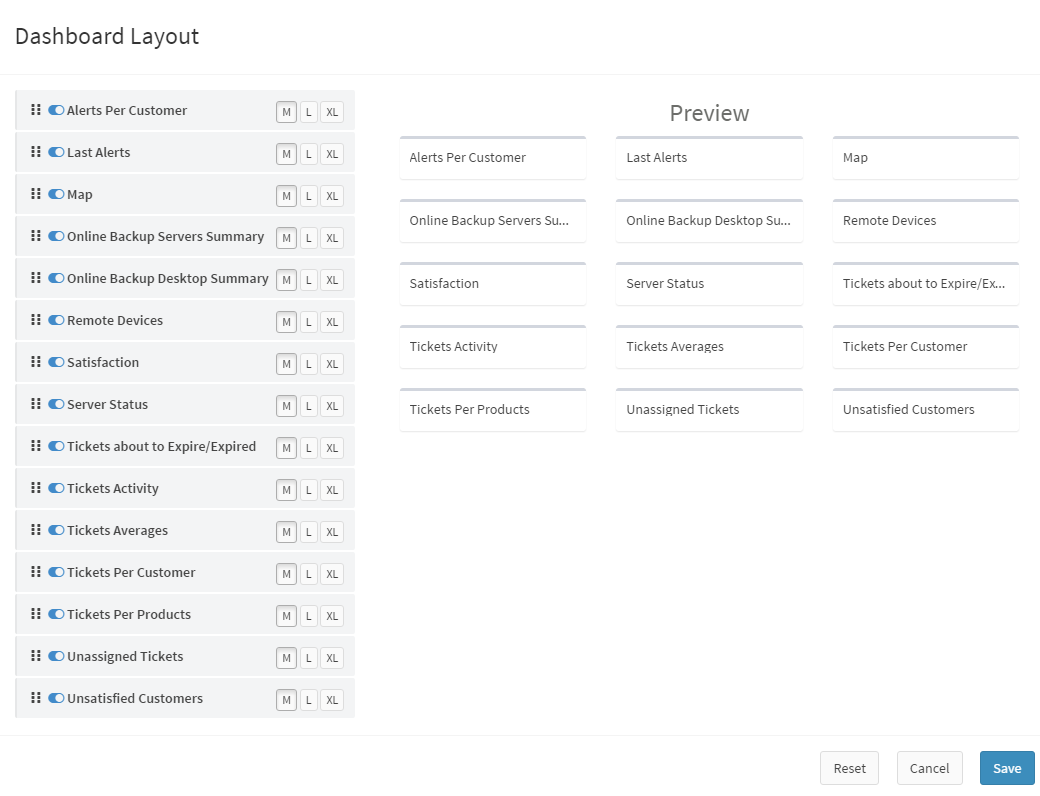 The left hand panel shows the available widgets. The right hand panel previews your changes.
3. Make changes using the toggle buttons and size selectors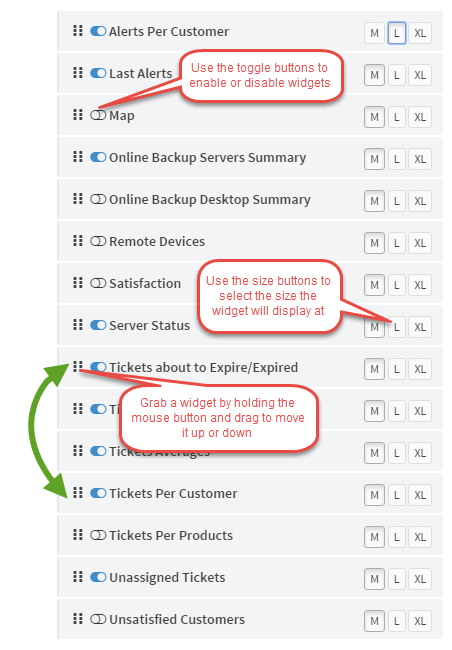 Changes are previewed in the Preview panel.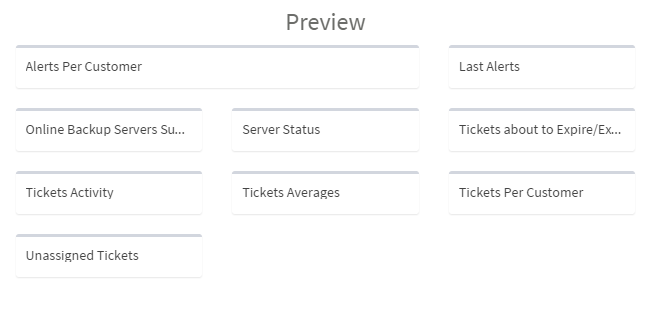 4. Click Save
The Dashboard layout updates.