The Program Manager enables you to remotely remove programs, that are no longer needed, from your customer's computer. 
To use Program Manager:
1. From the Agent page click Manage.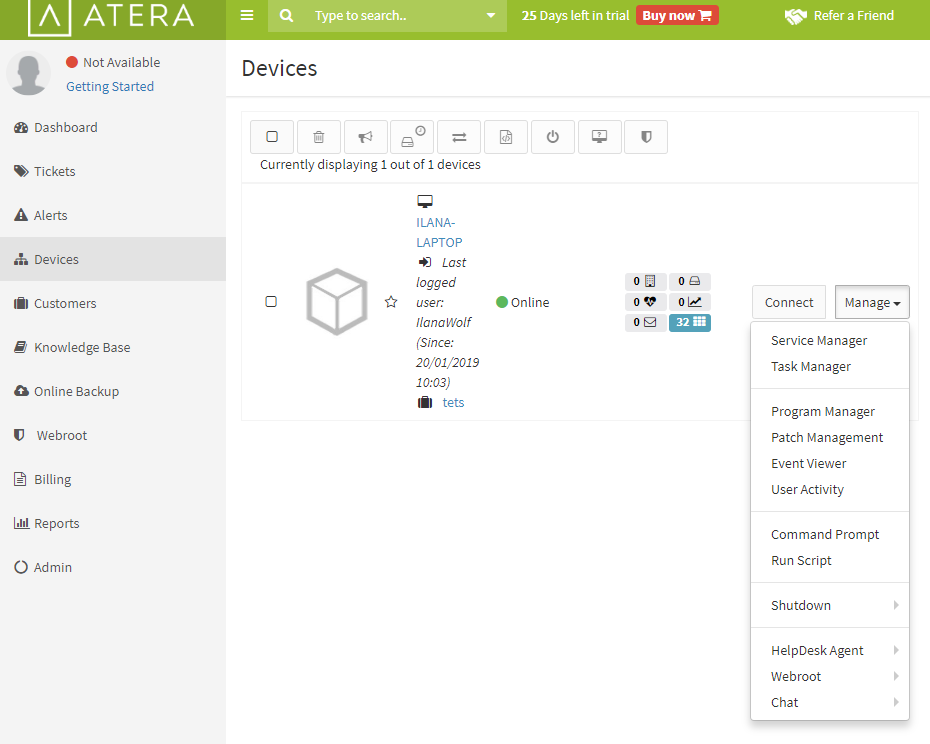 2. Then click Program Manager
Note: You can also access the menu from the Devices page.
The selected Program Manager dialog box appears.
To remove a program:
a. Use the check boxes to select the program(s) to remove.
b. Click Uninstall.
The selected programs will be removed in silent mode.
c. Click Refresh to update the program view.