Email is one way your customers can open support tickets, as well as communicate with you to get their issues resolved. Your support email (the one you provide your customers) can be set to automatically create tickets within the platform. This article will show you how to do that. 
For the purposes of this article, instructions will be based on a fictional company named AppleBiteIT using the email service Office365.
To set your support email to automatically create tickets:
1. Under the left hand panel click Admin

2.  Then click Email Settings
The Email Settings page displays. This page is divided into 3 areas.
Email Settings: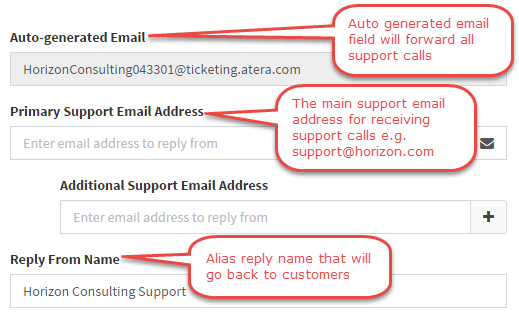 Auto Response Options: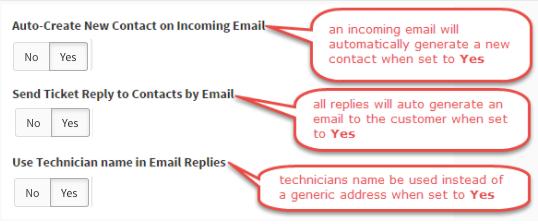 SMTP Settings (Optional):

3. Enter the Primary Support Email Address

4. Update any additional fields as required
5. When finished click Update

A 'Changes were Successfully Applied' message box displays confirming your setup has been saved.
Accepting support requests via your own Domain external email addresses is also supported. If you already have an email address for support, you can forward emails received at those addresses to your Atera provided email address. For example, you can receive support requests at support@your-domain.com  which will be forwarded to; companyname@ticketing.atera.com.
Example of how to setup the forwarding email in Office 365
1. Create a new Distribution group and name: Support Address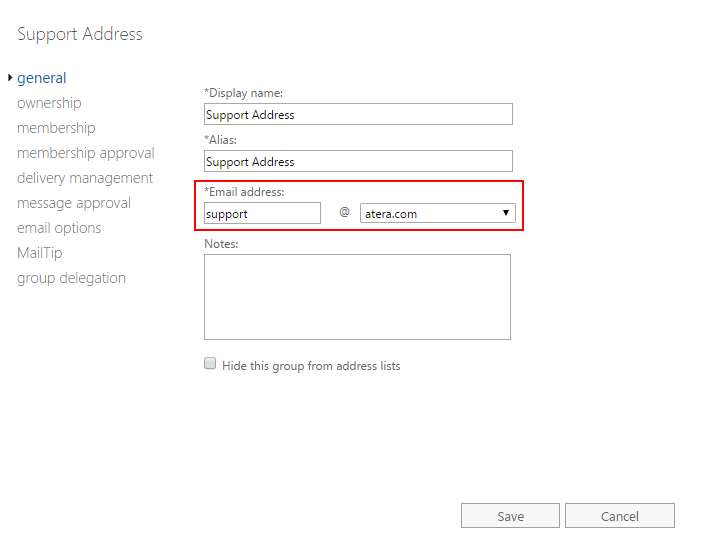 Note: In "delivery management" select the "Sender inside and outside of my organization" checkbox.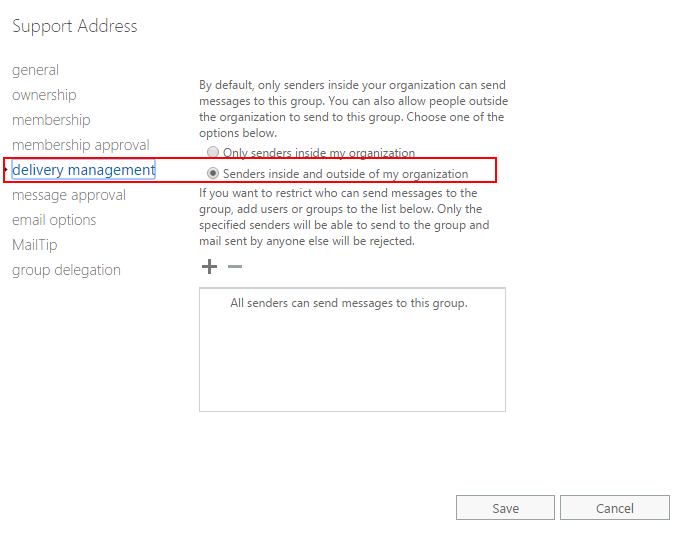 2. Create a new contact and name it: Atera Support Email
3. Enter the external email address your auto-generated email field

e.g. 

"companyname@ticketing.atera.com"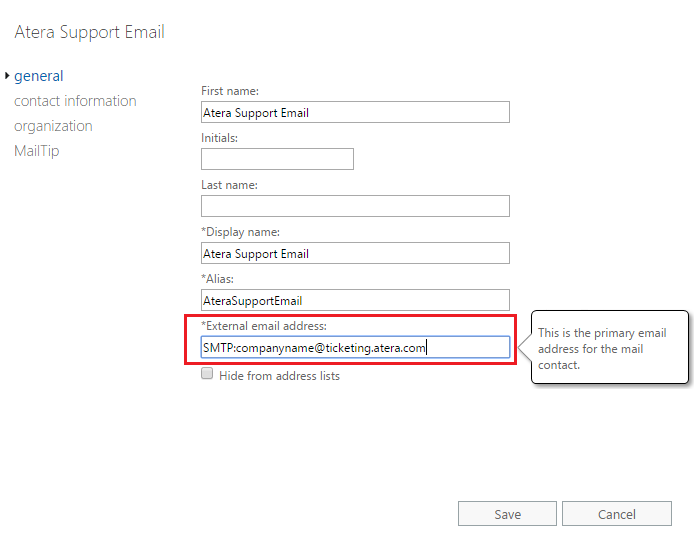 4. Add the new contact into the Support Address group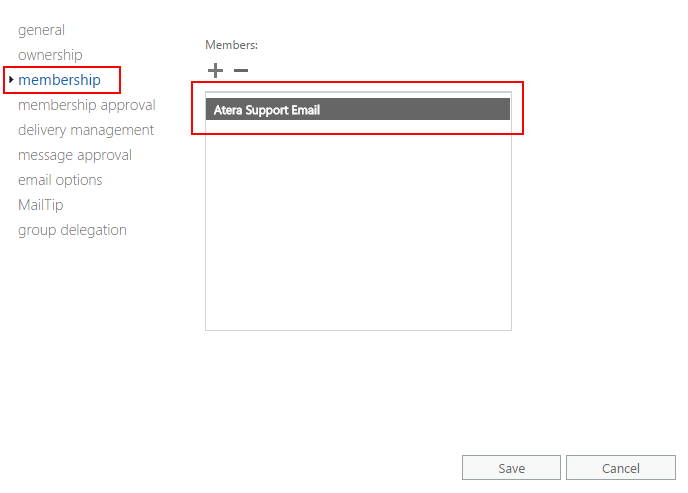 5. Click Save
Your account is ready to receive emails from your Support Address.
Using your own Domain for your external email address for support requests
1. In the SMTP Settings (Optional) section, enter the SMTP server address in the SMTP Server Address text entry box
2. Enter the SMTP port number in the SMTP Port text entry box
3. Enter the user name in the Username text entry box
4. Enter the password in the Password text entry box
5.  Specify whether you wish to use secured SMTP (SSL/TLS) or not by selecting Yes or No option in the Use Secured SMTP (SSL/TLS) field

6. 

Add the mailbox under the group delegation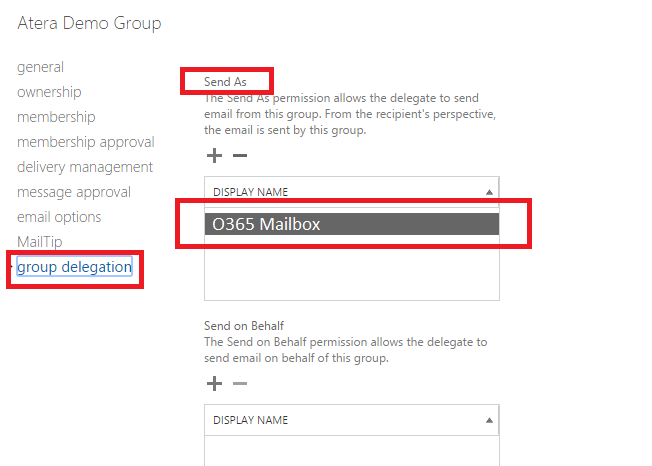 7. Click Update
The email update will be configured.
To learn how to setup and add dynamic fields to email templates click here
Note

: When using  a Gmail account, you need to add privileges to the Gmail account to send mails.
Login to your Gmail account, click on Gmail's automated warning email  'Sign-in attempt prevented'.
 In the mail body click on 'REVIEW YOUR DEVICES NOW' and follow the Gmail procedure to allow outbound emails.