Email is one way your customers can open support tickets, as well as communicate with you to get their issues resolved. Additionally, your support email can be set to automatically create tickets within the platform. Accepting support requests via your own Domain external email addresses is supported. If you already have an email address for support, you can forward emails received at those addresses to your Atera provided email address. For example, you can receive support requests at support@your-domain.com which will be forwarded to companyname@ticketing.atera.com.
If your email is hosted by Outlook 365, you can set up:
To set up a distribution group forward:
1. On Outlook 365, create a new Distribution group and name it: Support Address.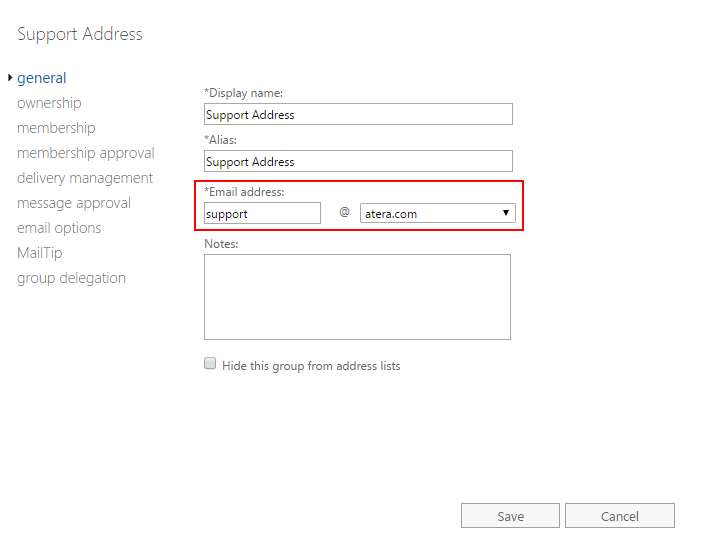 Note: In "delivery management" select the "Senders inside and outside of my organization" checkbox.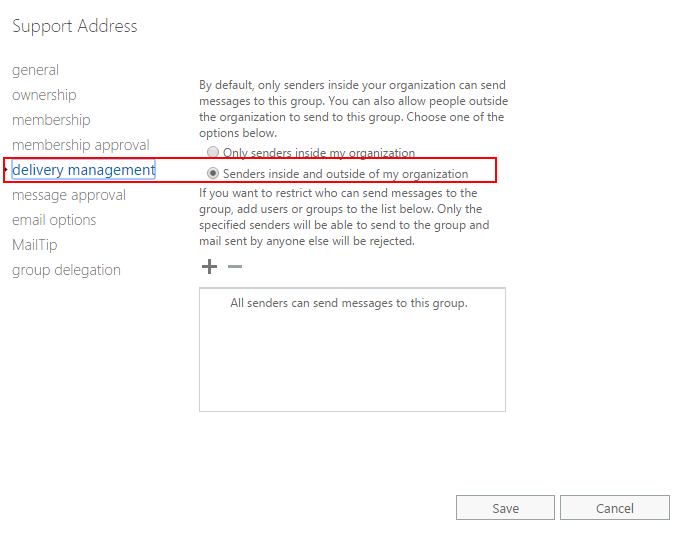 2. Create a new contact and name it: Atera Support Email.
3. Enter your Atera auto-generated support email address (e.g. companyname@ticketing.atera.com) from the Atera platform's Email Settings page (Admin > Email Settings).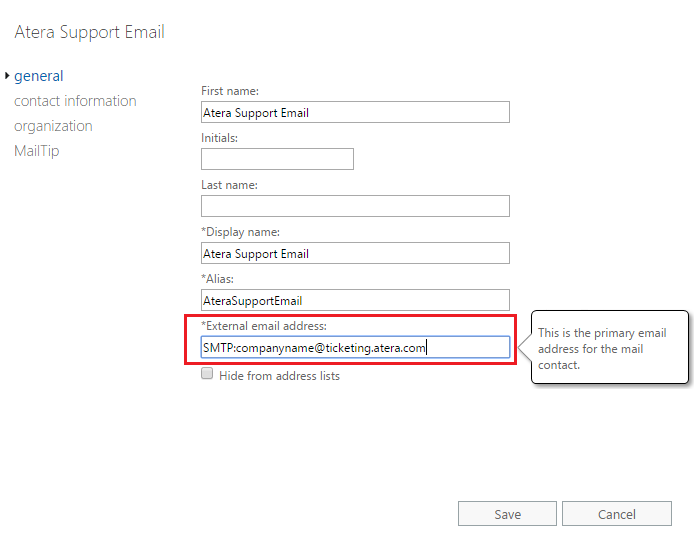 Note: You can find your Atera Auto-generated Email by logging into Atera and going to Admin > Email Settings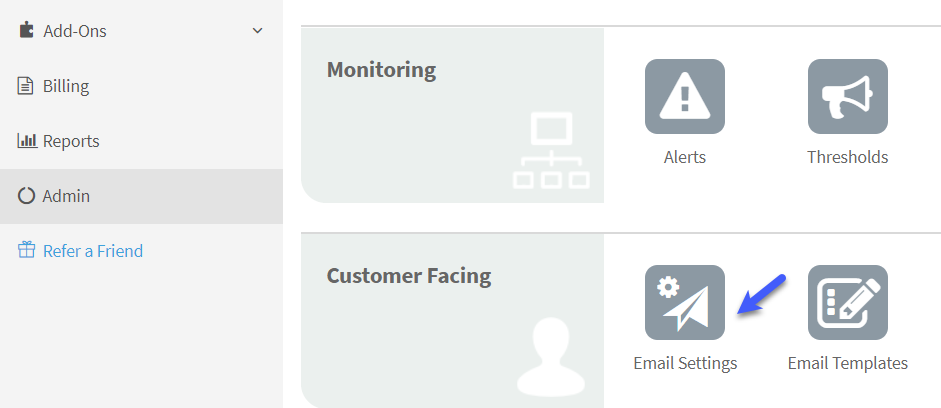 4. Add the new contact into the Support Address group.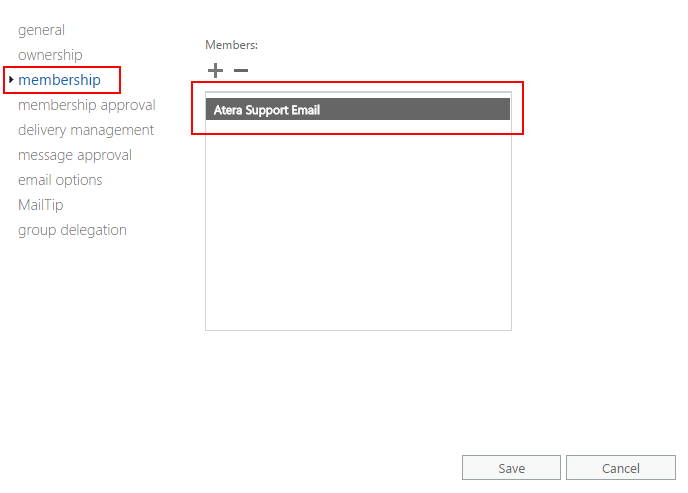 5. Click Save.
6. Additionally, you'll need to add your external email address as a support address in Atera. See Forward your support email to Atera.
To configure email forwarding for a mailbox:
1. In the Exchange admin center, navigate to Recipients > Mailboxes.
2. In the list of user mailboxes, click or tap the mailbox that you want to set up mail forwarding for, and then click Edit
.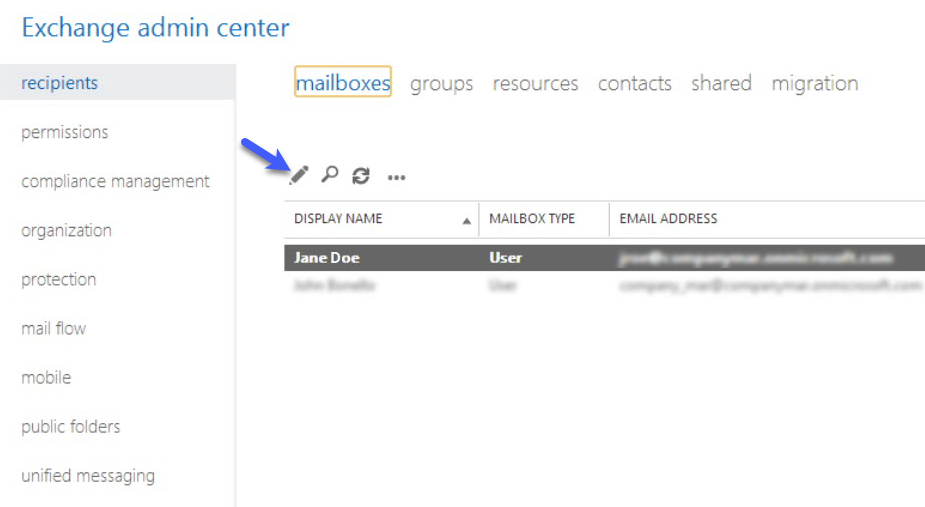 3. On the mailbox properties page, click Mailbox Features.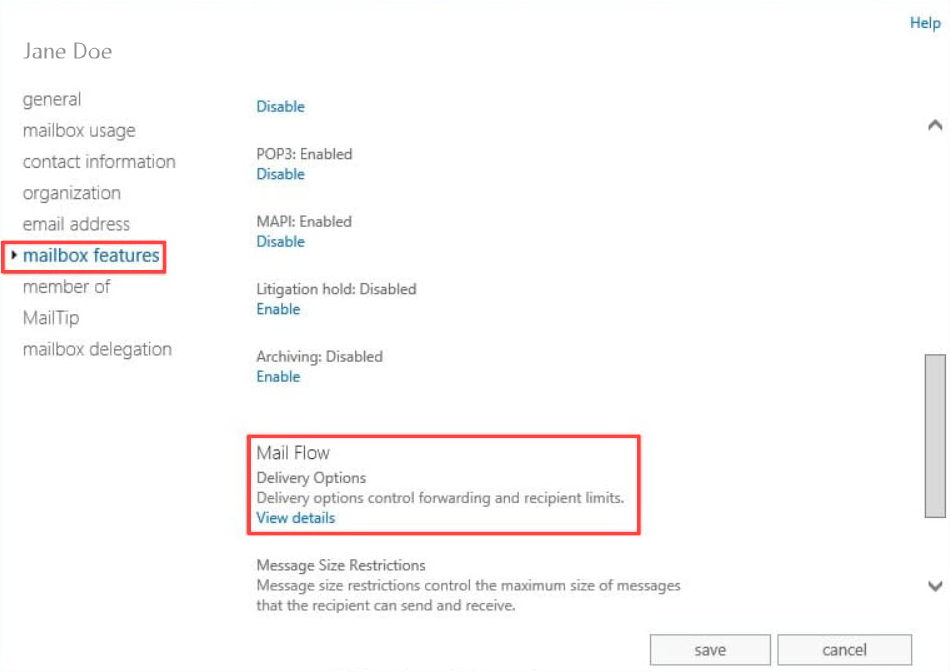 4. Under Mail Flow, select View details to view or change the setting for forwarding email messages.
On this page, you can set the maximum number of recipients that the user can send a message to. The recipient limit is unlimited by default. If you want to specify a limit, click the Maximum recipients check box and then type the limit in the text box beneath the check box.
5. Check the Enable forwarding check box, and then click Browse.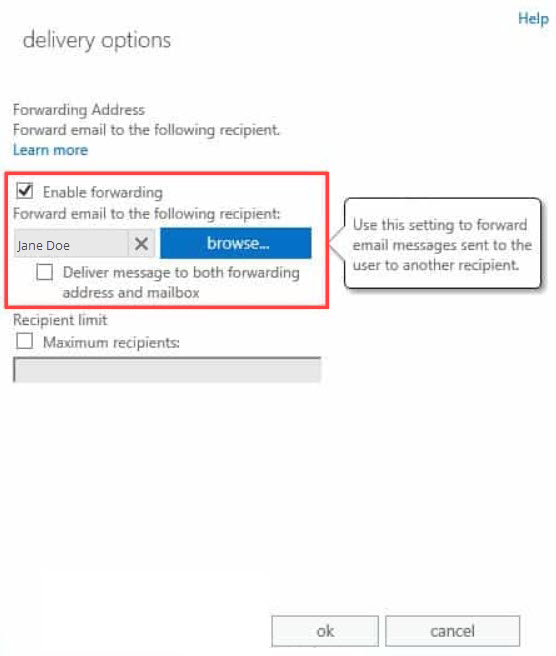 6. On the Select Recipient page, select a user you want to forward all emails to.
Note: Select the Deliver message to both forwarding address and mailbox check box if you want both the recipient and the forwarding email address to get copies of the emails sent.
7. Click OK, and then click Save.
Using your own Domain for your external email address for support requests
To use your domain:
1. On the Atera platform, click on Admin (in the side panel) > Email Settings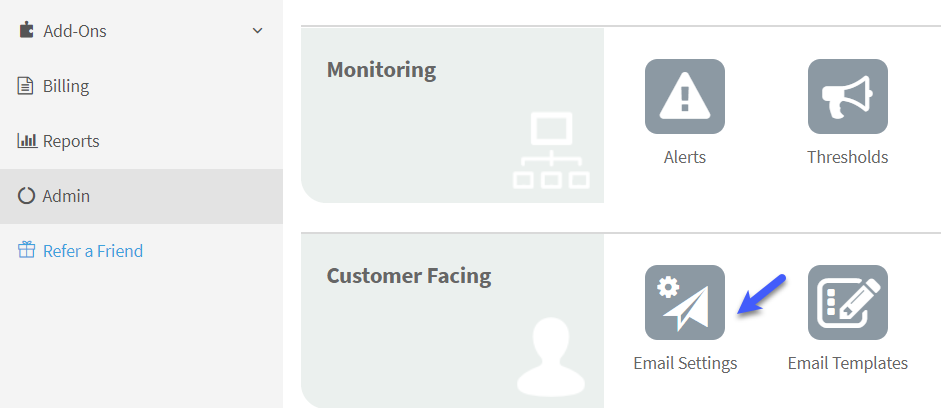 The Email Settings page appears. For full instructions on completing this page, click here.
2. In the SMTP Settings (Optional) section, enter the SMTP server address in the SMTP Server Address text entry box.
3. Enter the SMTP port number in the SMTP Port text entry box.
4. Enter the user name in the Username text entry box.
5. Enter the password in the Password text entry box.
6. Specify whether you wish to use secured SMTP (SSL/TLS) or not by selecting Yes or No option in the Use Secured SMTP (SSL/TLS) field.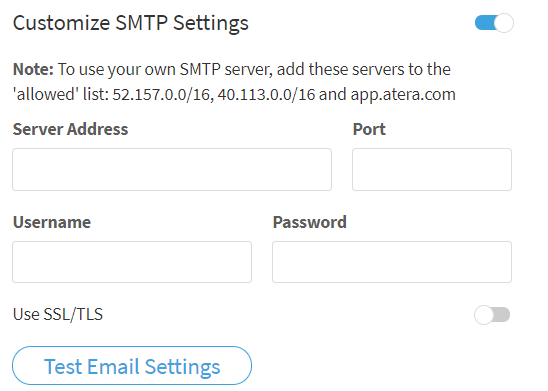 7. Add the mailbox under the group delegation.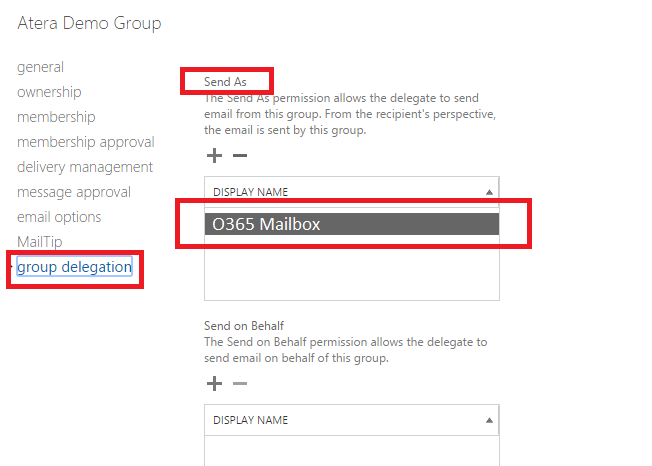 8. Click Update.
The email update will be configured.
To learn how to setup and add dynamic fields to email templates click here.
Important notes:
If all the settings are correct and you are still not receiving tickets from forwarded emails or in case you receive the following error: 550 5.7.520 Access denied, Your organization does not allow external forwarding. Please contact your administrator for further assistance. AS(7555), you may need to disable the email forwarding rule and create a transport rule (mail flow rule) instead.
Double forwarding cannot be set up for your support email address as only one redirection is allowed based on Microsoft guidelines:
"Number of times a message is redirected: The number of times a message will be redirected, forwarded, or replied to automatically based on Inbox rules. For example, User A has an Inbox rule that redirects messages to User B, based on the sender. User B has an Inbox rule that forwards messages to User C based on keywords in the subject line. If a message satisfies both of these conditions, the message is only sent to User B; it's not forwarded to User C because only one redirection is allowed. In this case, the message is dropped without sending a non-delivery report (NDR) to User B indicating that the message wasn't delivered to User C. We make use of the X-MS-Exchange-Inbox-Rules-Loop header to determine the number of times that a message was redirected. This header remains also across Exchange organizational boundaries."