In this article, you'll learn how to assign a threshold profile to a customer. You can apply the threshold profile at the customer level or to an individual agent/workstation. Note that agents added with customer details included, automatically receive the default threshold profile of that customer. 
To assign a threshold profile to a customer:
1. From the left hand panel click Customers.

2. Click the relevant Customer.
The Customer page appears.
3. Click Devices.
The Devices page appears.

4. Click Actions > Threshold Profile 
The Select Threshold Profiles dialog box appears.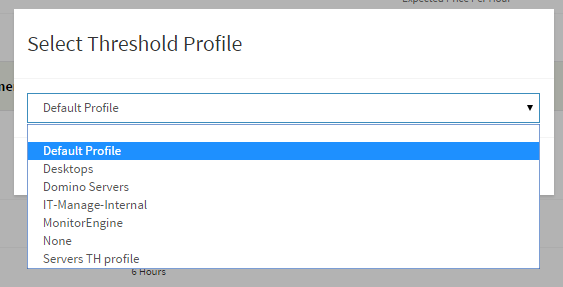 5. Select the threshold profile you wish to assign.
With these instructions, all the devices in the company will inherit the same threshold profile. You can always modify the profile of a specific agent.
Tip:
You can also set the Threshold profile for all devices (of all customers) by clicking the button on the Devices page.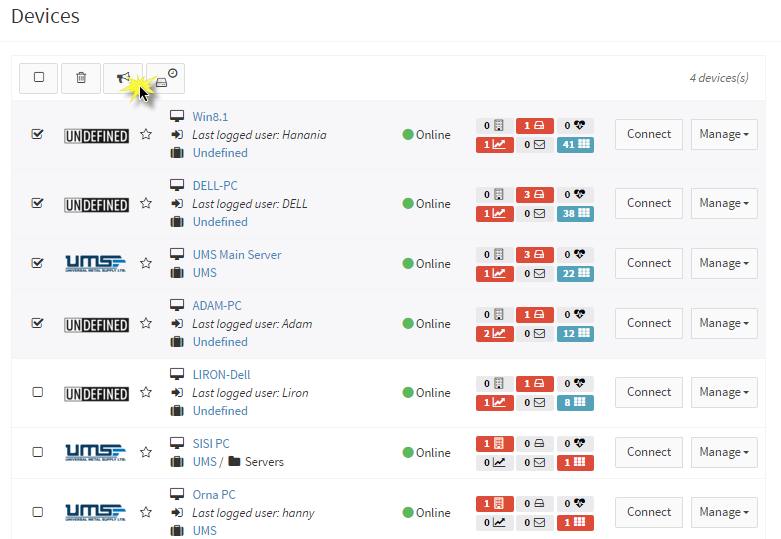 You can see which threshold profile an agent has under Threshold Profile in the Profiles section (within the agent). See here for more information.