The history logs provide a system level view of activities within your Atera account. The logs cannot be edited and therefore function as an audit trail in Atera.
To view your history logs:
1. From the left hand panel click Admin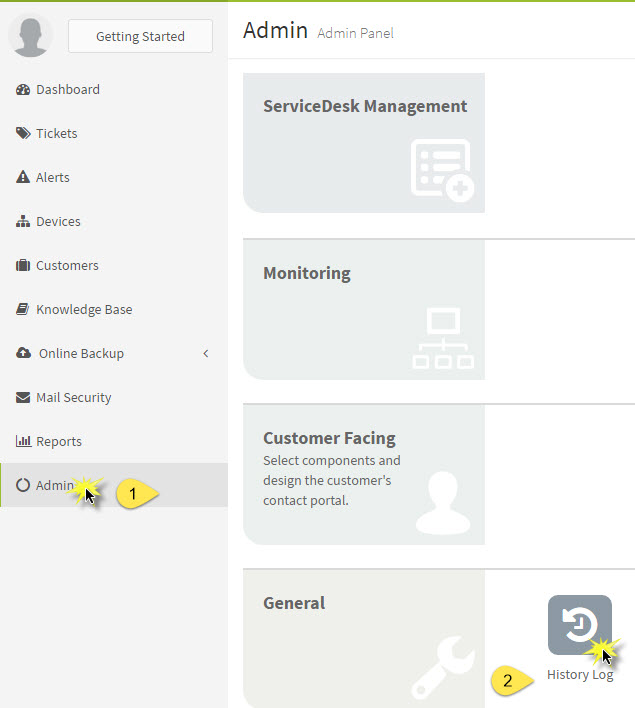 2. Then click History Log
The History Log page displays.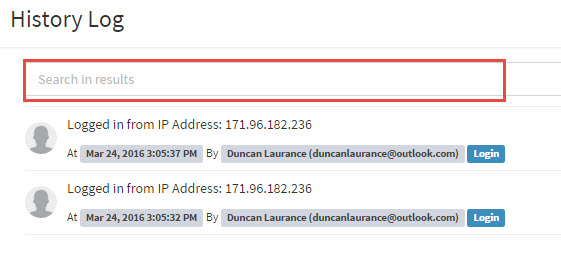 From here you can view the history log of your Atera account. You can type in the Search in results field to narrow down history to particular items containing keywords.
Use the Filter region to filter results by:
Date Range

Choose how 

your results Sort By
Choose a specific Log Type

Technician

Number of results (Items) per display page