The Task Manager enables you to remotely end a task that is no longer needed, on your customer's computer.
To use Task Manager:
1. From the Agent page click Manage.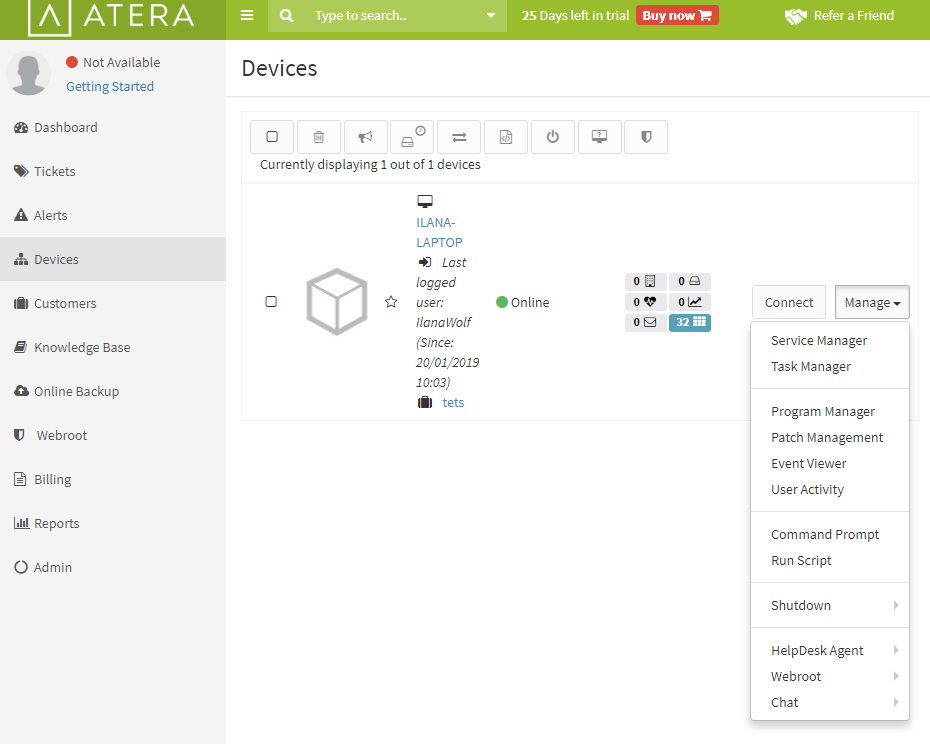 2. Then click Task Manager.
Note: You can also access the menu from the Devices page.
The Task Manager dialog box appears.
3. Select the tasks to end using the check boxes.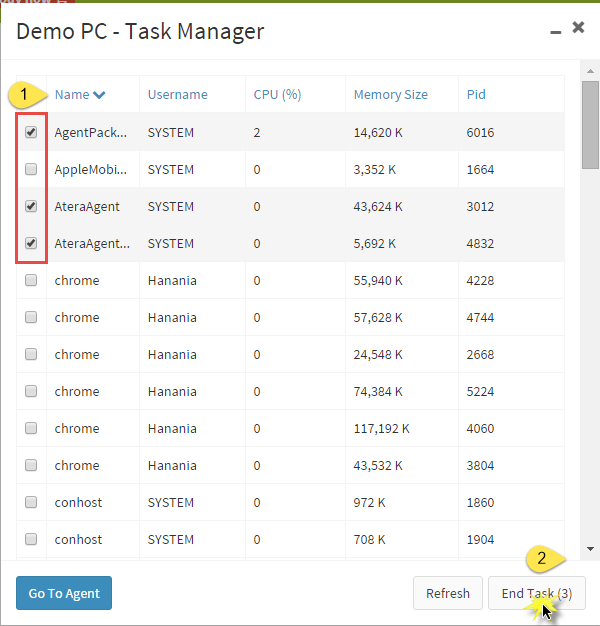 4. Click End Task.
5. Click Refresh to update the Task view.