The Event Viewer allows you to view the log of events.
To do so, follow the steps below.
1. From the Agent page click Manage

2. Then click Event Viewer
Note: You can also access the menu from the Devices page.
The Event Viewer dialog box displays.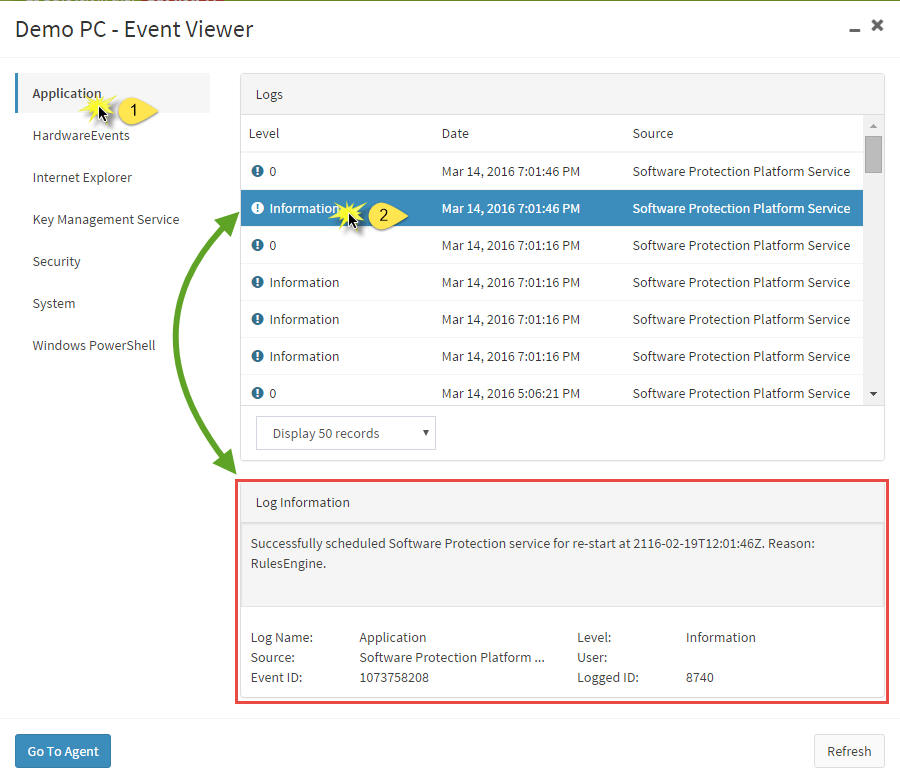 3. Click on a log container in the left section to view logs in that category. In the example here, Application is selected
4. The Logs region on the right populates.
5. Click a Log to display it in the Log Information region below
Note: You can select how many log records are displayed using the dropdown menu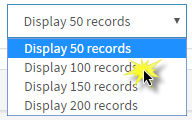 6. Click Refresh to update the log view.