This article will show you how to create a new Block Hours type contract. A Block Hours contract can be used to bill a customer for a block of working hours, with a specified price per hour. During the billing period, the number of hours consumed is deducted from the purchased "Block". There are options to both roll-over hours not used or charge an overage rate for access consumption.
Required fields:
Contract Type
Hours Included
Price Per Hour
To create a Block Hours contract, follow the steps below:
1. From the left-hand panel click Customers.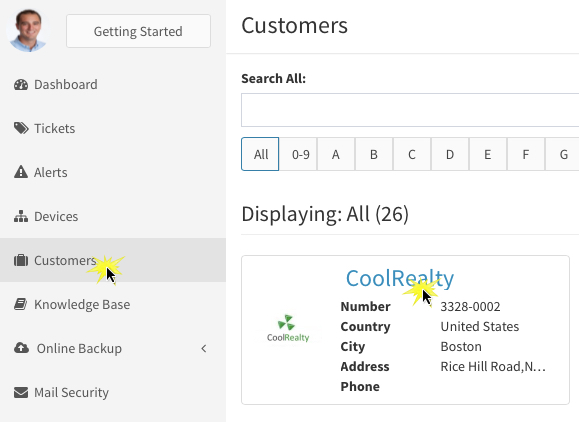 2. Then select the required customer. The Customer page appears.

3. Click Create Contract.
The Add Contract Page appears.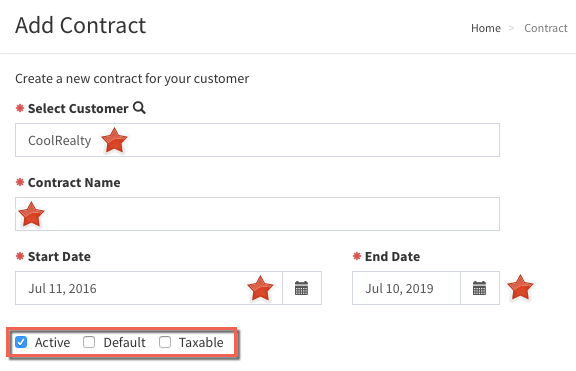 4. Enter the contract header details:
Select Customer (only if changed from previously selected customer required)
Enter Contract Name
Select Start Date

Select

End Date

Note: Atera will automatically calculate Today's date + 3 years ahead
Optional to check:

Active (This must be selected to enable the contract)
Set this contract to Default contract (Select if you wish this contract to be the default contract type for this customer)
Set this contract as Taxable (Select if you need tax to automatically be added to the contract)
5. Select the Contract Type Block Hours.
6. Select the Hours included (Default is 1).
7. Select the Billing Period.
8. Select whether to enable Commit Rollover.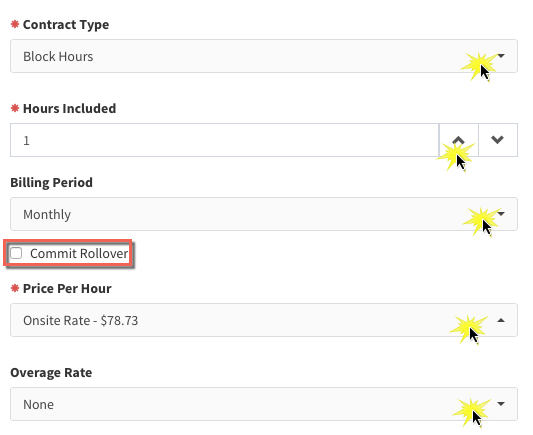 Note: Commit Rollover has the following behavior when selected: When a customer purchases hours within a period and they do not use them all in the current billing period, those hours will be rolled over to the next period.
If this option is not chosen all unused hours within a billing period will be lost and the next billing period will start without adding them to the opening balance.
9. Select the Price per Hour.
Note: If you have not yet set up the rate type required you can do this now by clicking Add Rate.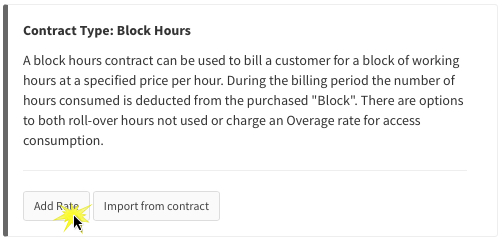 10. Select the Overage Rate (For hours worked in excess of the defined block hours).
11. Select the SLA Plan.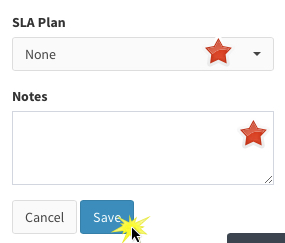 12. Enter any contract Notes as required.
13. Click Save.
NOTE: When a Block Hours contract usage exceeds the minimum threshold of 80% or the maximum of 95%, you will also get a notification automatically in the Atera console under the Notification Center: