This article covers Atera's Billing page, briefly describing the benchmark, invoice batches, invoices, and accounting integration.
Check out our billing video tutorials!
From the left-hand panel, click Billing. The Billing page appears.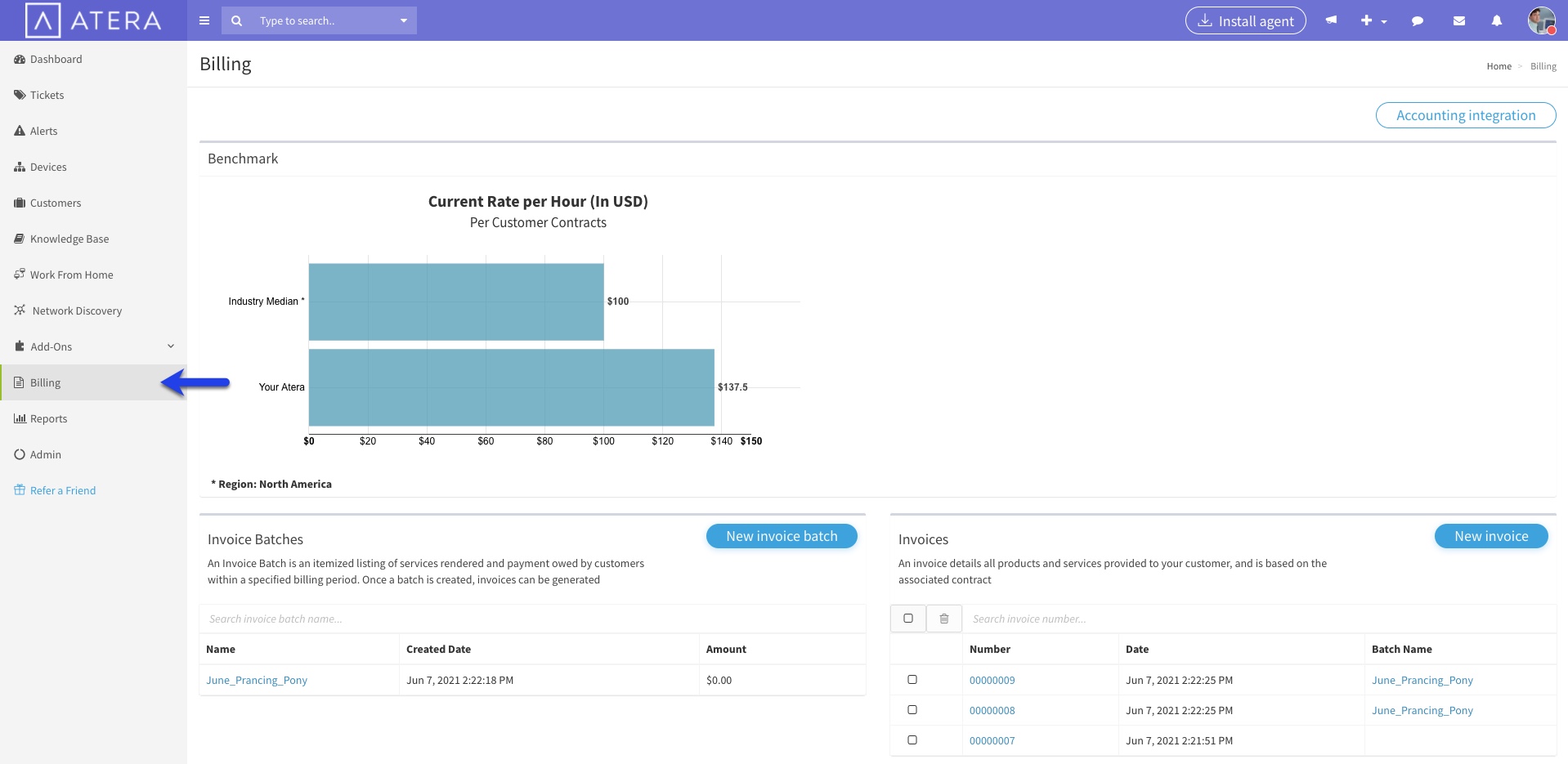 Benchmark
The Benchmark is our business intelligence mechanism, comparing the hourly rates for closed contracts with the industry standard. The benchmark updates itself in real-time and is based on region. The currency is displayed in U.S. dollars ($US).
Invoice Batches

Invoice Batches are a group of financial units (in this case invoices) that are actioned at the same time, rather than immediately. It is a detailed listing of services rendered and payments owed by customers within a specified billing period. Once an invoice batch is created, you can generate invoices. Learn how to create an Invoice Batch
Note: Tickets are listed in each invoice batch. Once an invoice batch has been saved, its tickets can no longer be edited (you cannot change their status from 'Closed' to 'Open') nor can they be billed again (unless you delete the invoice batch).
Invoices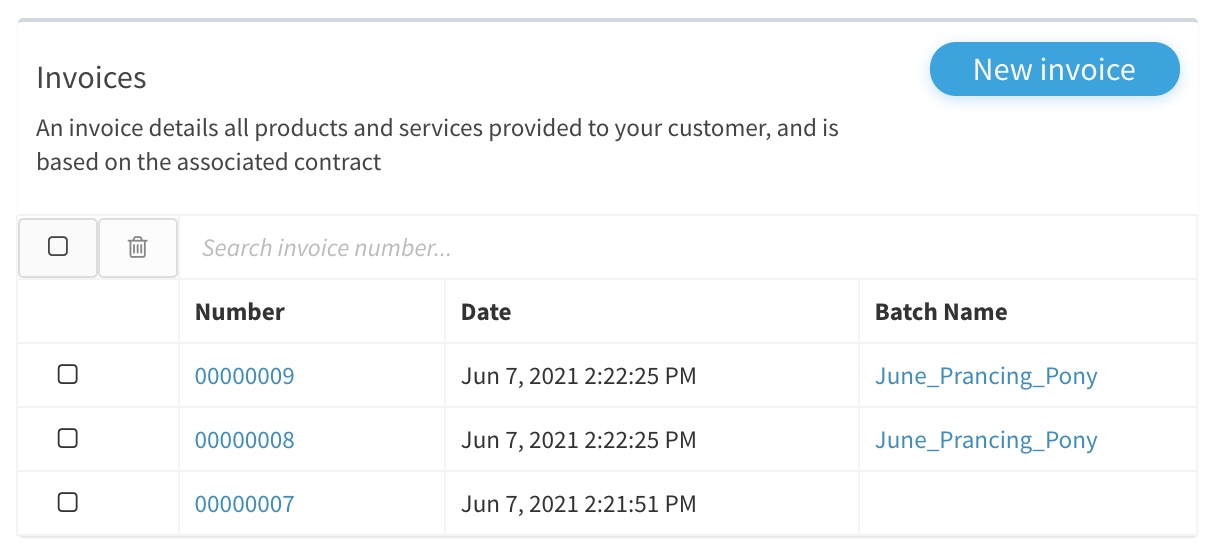 Invoices detail the products and services provided to your customer. It is defined by its associated contract. See all of your service items, tickets, time entries, and expenses on the invoice. Once you've generated an invoice, you can export it to your favorite accounting software. Learn how to create a flexible invoice
Note: If you've set up a billing integration (with QuickBooks Online or Xero) in Atera, then your invoice batch automatically exports to your integrated accounting software.
Accounting Integration
Export individual invoices or entire invoice batches to your favorite accounting software. Atera integrates directly with QuickBooks Online as well as Xero. You can sync your accounting software with Atera by going to Admin > Accounting (or Billing > Accounting Integration) and selecting your preferred software.
Video Tutorials
Billing Part 1: Create Ticket, Add Time Entries, Add Products and Expenses
Billing Part 2: Resolve Ticket, Create Invoice Batch, Generate and Export Invoice