This article discusses the event viewer option. An example of a use case for this feature would be monitoring Windows backup events.
Follow the steps below to learn how to configure the event viewer to monitor Windows backup alerts.
1. From the left hand panel click on Admin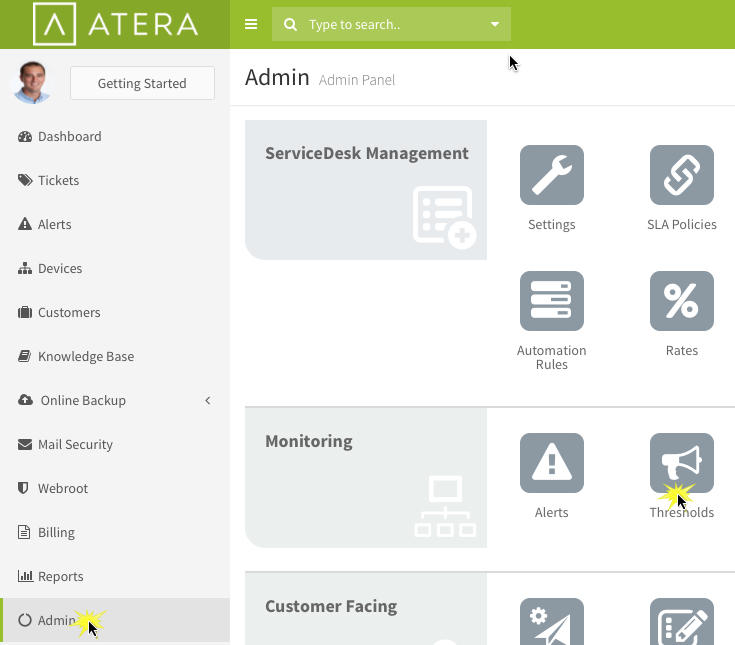 2. Then click Thresholds
The Threshold Profiles form displays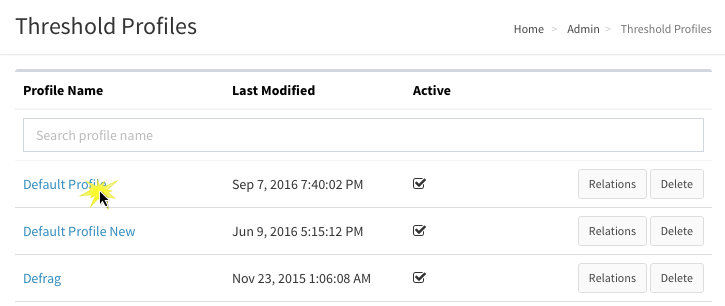 3. Select the Profile that you want to add Windows Backup Monitoring to.
The Edit Threshold page displays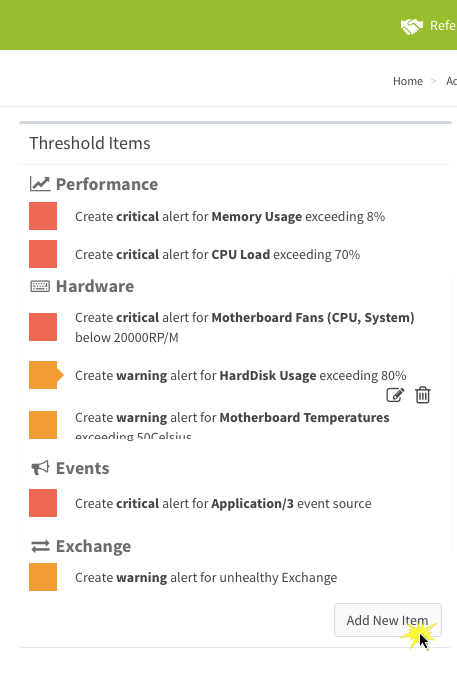 4. Under Threshold Items click Add New Item
The Threshold Item form displays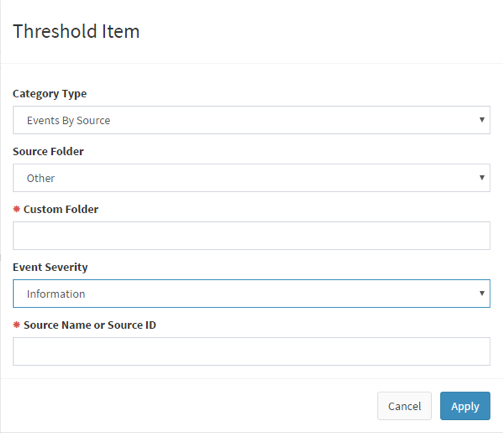 5. Select the Category Type Events By Source
6. Set the Source Folder to Other
7. The Custom Folder name should be taken from the machine event viewer path: 
Right click on Events Logs > Properties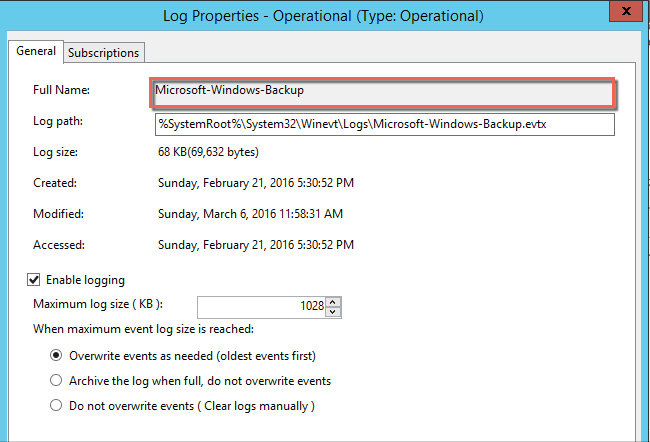 Paste into Custom Folder field
8. Enter the Source Name or Source ID
Note: Source Name or Source ID can be found in Windows by clicking on the Event Viewer
log e.g. Windows Backup > Action Centre > Details tab > XML view
Copy the provider name and paste it to Atera.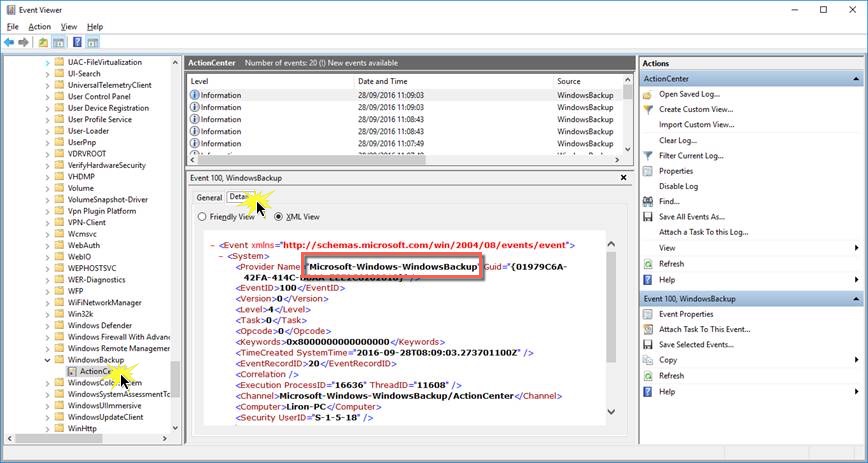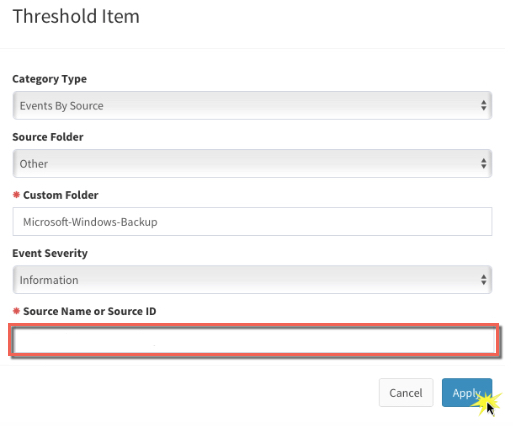 9. Click Apply