When a new Agent is registered, the Atera Agent Name and the Machine Name will be set as the actual Computer Name / Server Name.
To modify a machine name:
1. From the left-hand panel, click Devices. The Devices page appears.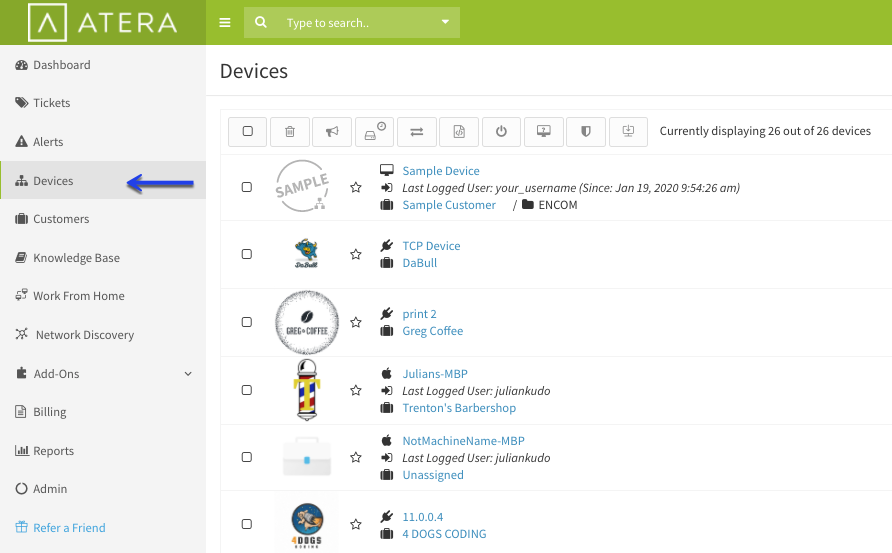 2. Select the agent you'd like to modify. The Agent page appears.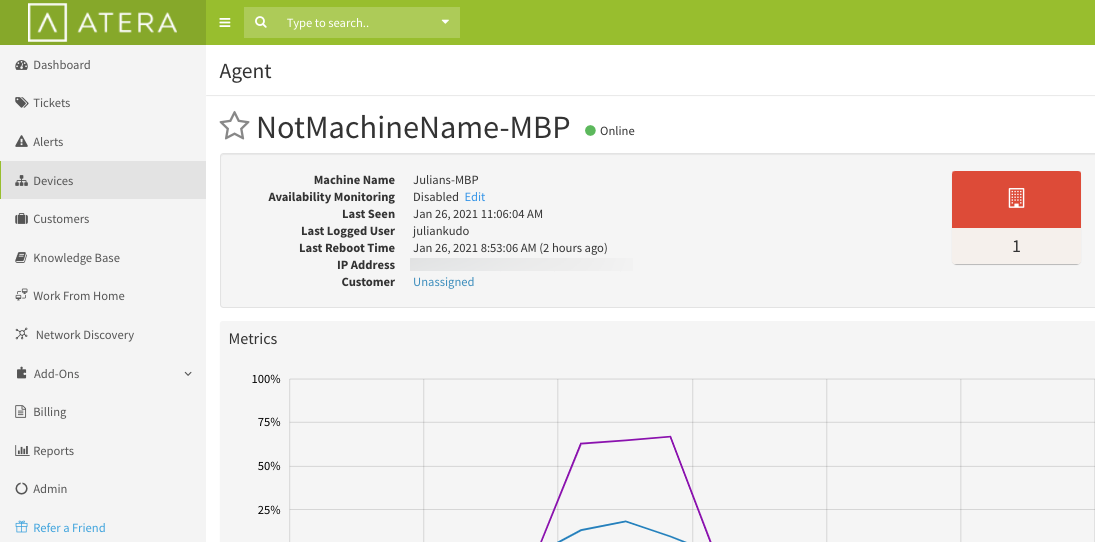 3. Review the currently assigned Agent Name and Machine Name.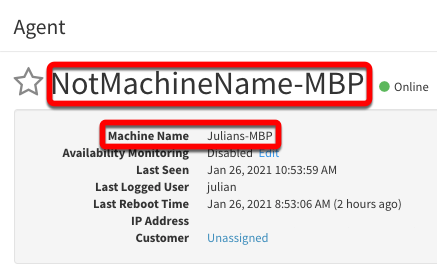 Note: If the Agent Name and Machine Name do not match (as shown above) you must update the Agent Name to match the Machine Name before updating the Computer Name / Server Name on the machine itself. Both fields are case sensitive. Learn how to modify the Agent Name
4. Modify the Computer Name / Server Name.
For Windows 10:
Click Start > Settings > System > About
Click Rename this PC.
Enter a name and click Next.
Note: You may be asked in to sign in.
Click Restart now or Restart later.
Note: Microsoft requires the PC / Server to be rebooted for this action to take effect. After rebooting, verify the Agent Name matches the Machine Name.
For Mac:
Click Apple menu > System Preferences > Sharing.
Note: If the lock at the bottom left is locked , click it to unlock the System Preferences pane.
Type a new name in the Computer Name field.