To cancel an Atera account follow the steps below:
1. From the left-hand panel click Admin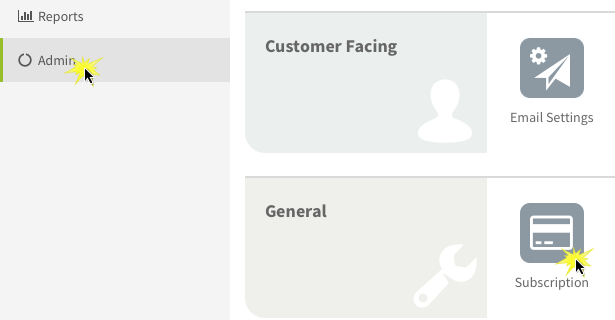 2. Then click Subscription
The Subscription page displays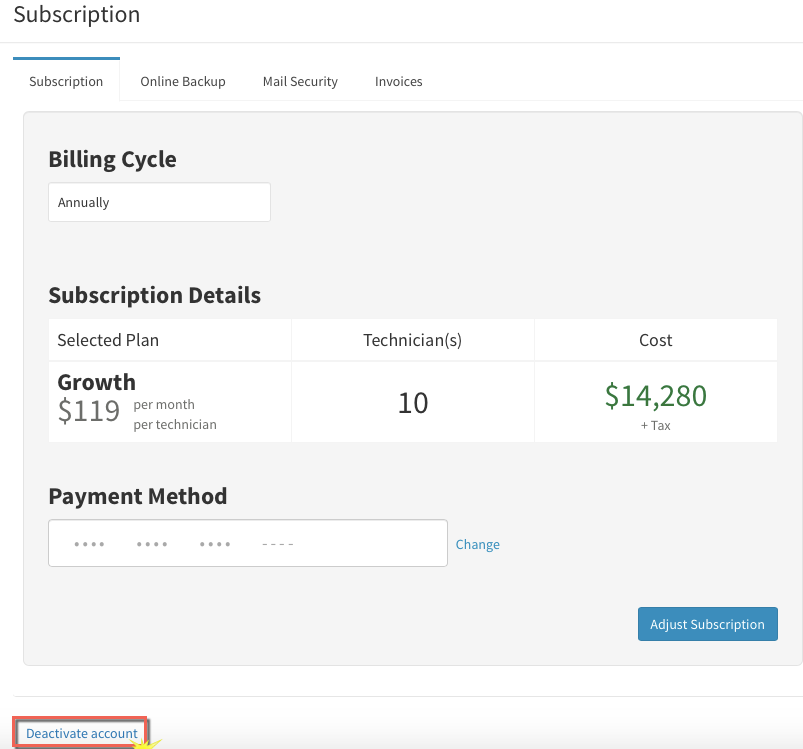 3. Click Deactivate Account
The Account Cancellation pop up displays.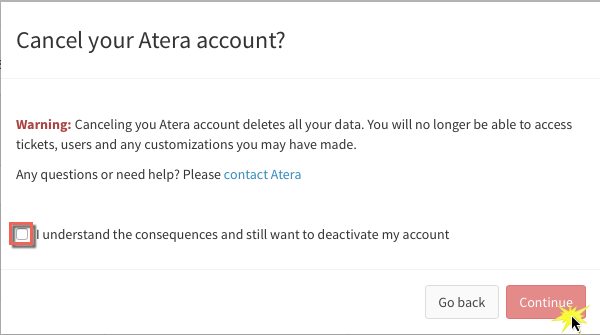 4. Select the Checkbox to confirm you understand the consequences of cancellation
5. Click Continue
Your account will be canceled immediately and service will discontinue at the end of your current billing period.