When a technician creates or edits their profile in Atera, there is an option for adding an email signature. This is a very valuable option, as it will enable the assigned technician's signature to be automatically included in every communication they have with customers regarding their tickets. Customers appreciate knowing who they are communicating with, and how to get in contact with that person if needed.
To add an email signature:
1. Navigate to Admin, on the side panel.
2. Click My Profile. The My Profile page appears.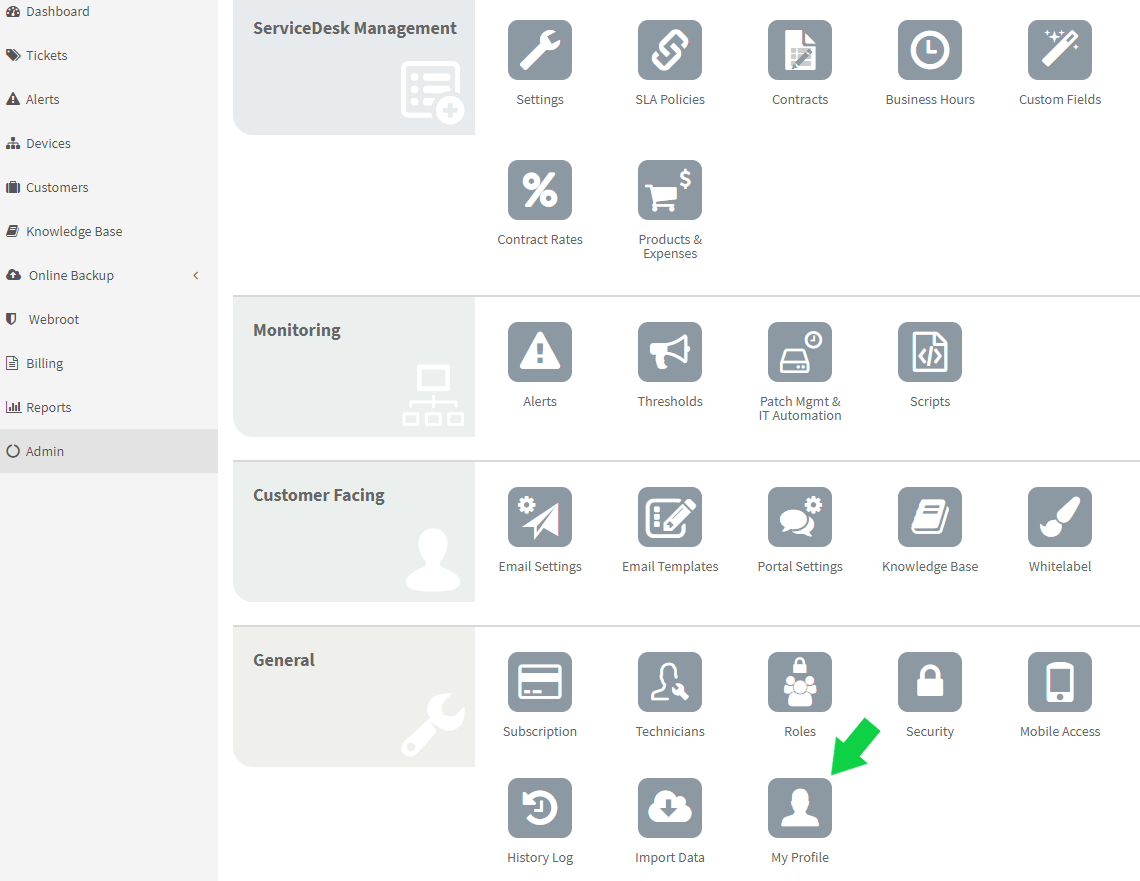 3. Fill in the fields, including the Email Signature, and click Save Changes.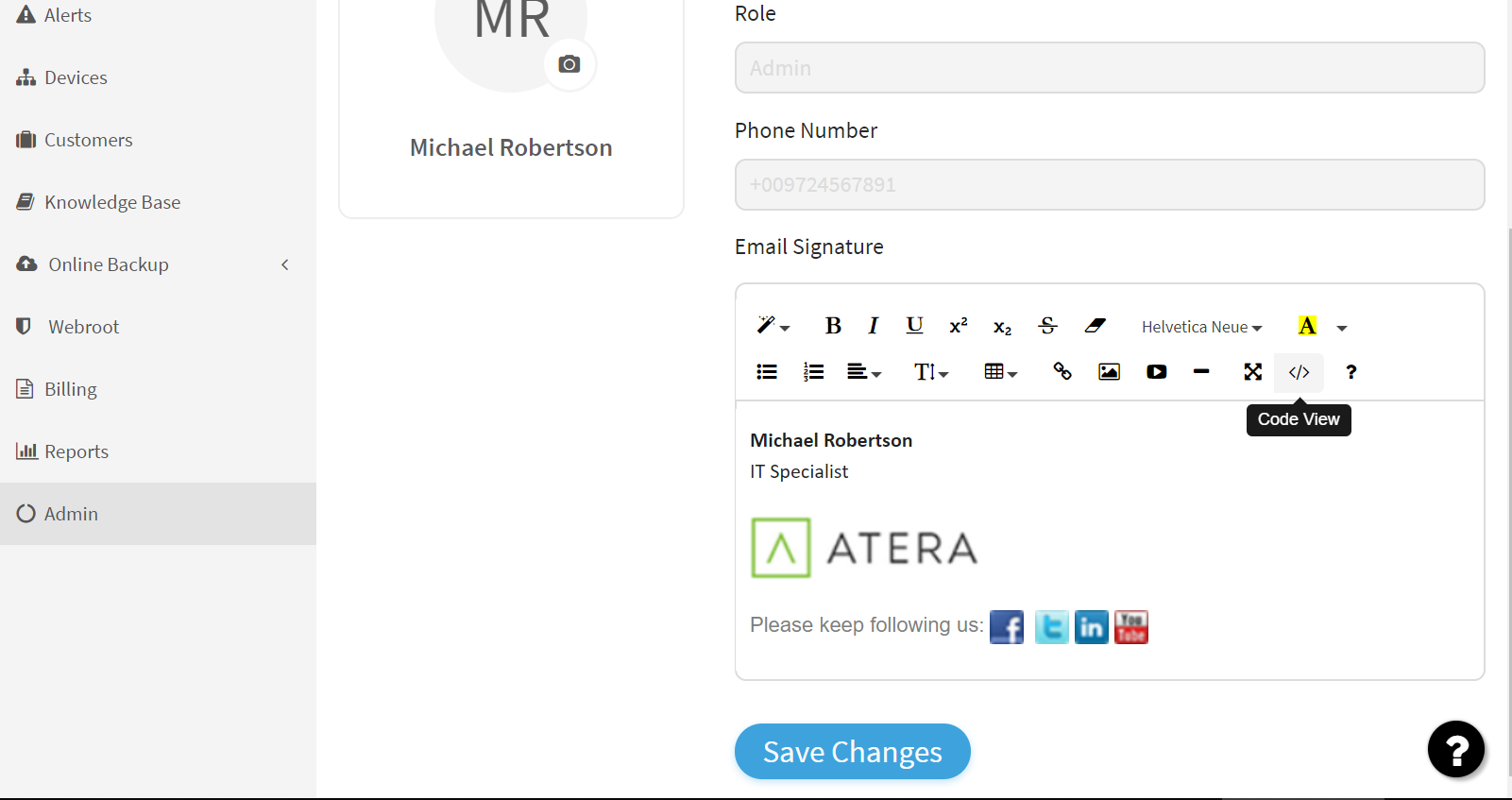 The technician email signature will now appear in all ticket communications (where the technician is assigned to the ticket).