Atera's real-time monitoring and alerts enables you to keep on top of potential problems, and to handle them before your customers are even aware. Alerts appear on the Atera Dashboard and via email. You can configure your settings to include sound alerts, so you never miss a new alert.
This article explains how to set sound alerts.
To set sound alerts:
1) From Admin (on the side panel), click on Alerts.

The Alerts page appears.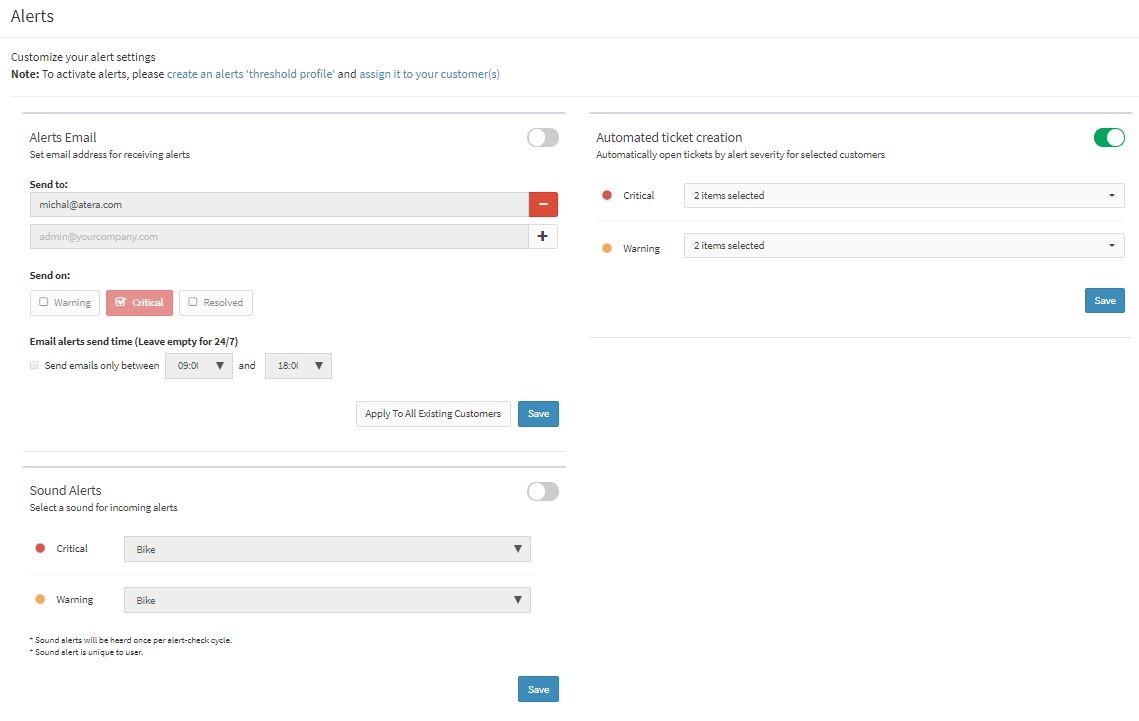 2) Click the 'Sound Alerts' activate icon, and select the sounds for Critical and Warning alert types.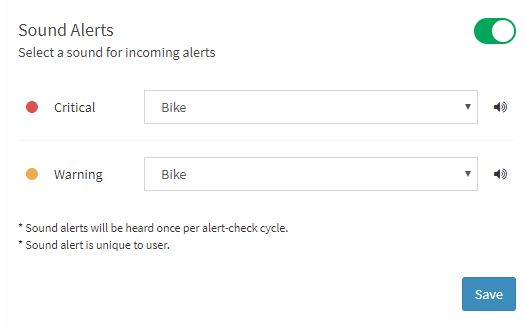 Note: You can sample the sounds by clicking the
icon.
3) Click Save to save your changes.