You can automate software patching (via Chocolatey patch manager for Windows) within your patch management and IT automation profiles.
To automate software patching:
1.From Admin, click on Patch Management and IT Automation.
2. Create a new automation profile or click on an existing profile to select it.
The Profile page appears.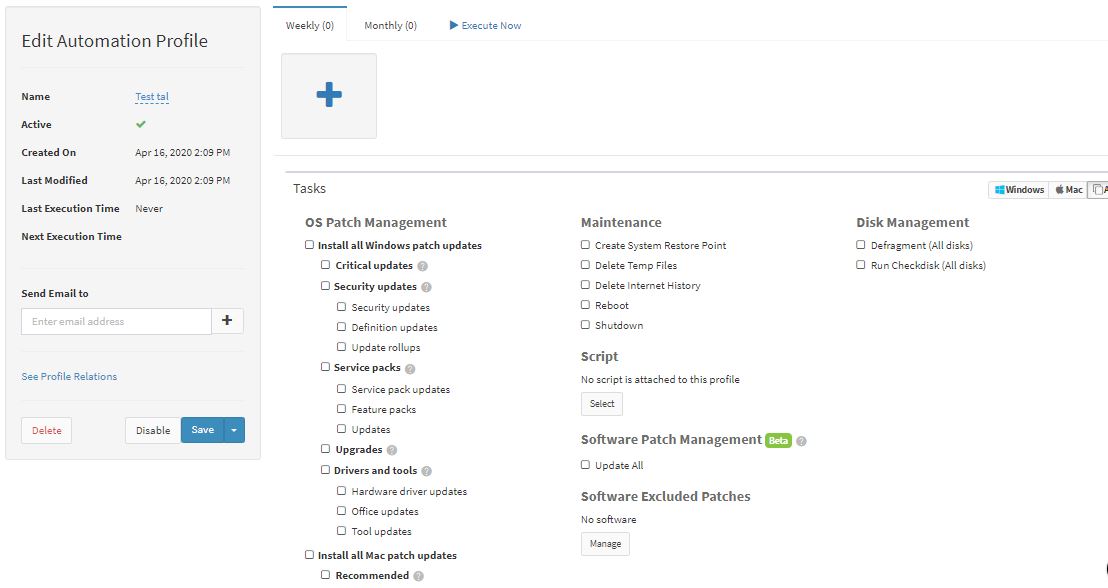 3. Check 'Update All' under Software Patch Management.

Note: Currently, selecting 'Update all' patches any software previously installed via Chocolatey, as well as the following software:
Google Chrome

Adobe Acrobat Reader DC

Microsoft Teams

Zoom

VLC media player

Mozilla Firefox

Adobe AIR

Dropbox

GoToMeeting

Adobe Flash Player 32

7-Zip

CCleaner

CutePDF Writer

Java 8 Runtime

Adobe Acrobat Reader DC (multi language version only)
You can also select software you wish to exclude by clicking Manage under Excluded Software Patches, and selecting the software you wish to exclude.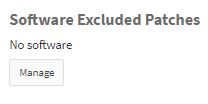 4. When finished making your software patching (and any other) selections, click Save to save the changes to your profile.
Note: Please ensure the profile is assigned to your customer(s). Learn how to assign a profile to a customer.