The following new features and improvements appear in this version:
Ticket Scheduling: We've added a brand, new 'Scheduled Tickets' feature to enable ticket scheduling for a specific date and time, or on a recurring basis, for the purposes of managing tasks and technician schedules. Scheduled tickets will remain in draft and won't go live, or count towards your SLA, until their scheduled times. Learn more

Mobile App: We've added the ability to create a ticket, right from your mobile. Go try it! Learn more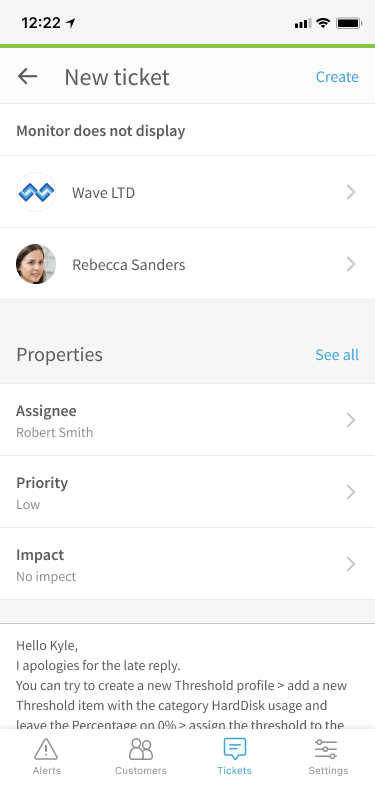 Xero Integration: We've added a complete integration with Xero accounting software. Easily sync Atera up with your Xero account, for quick and easy billing. Learn more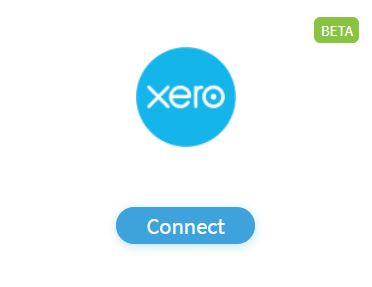 Software Bundles: Now you can create and install software bundles on individual devices, folders, or on all or some of your customer devices. Bundles are installed via Chocolatey for Windows and Homebrew for Mac, and can be edited, deleted, or cloned as well. Learn more

Agent Installation: We're introducing a new command that downloads AND installs the customized agent when copied to the Windows Command Prompt. Additionally, the customer's name now appears in the downloaded agent installation file (when assigned to a customer). Learn more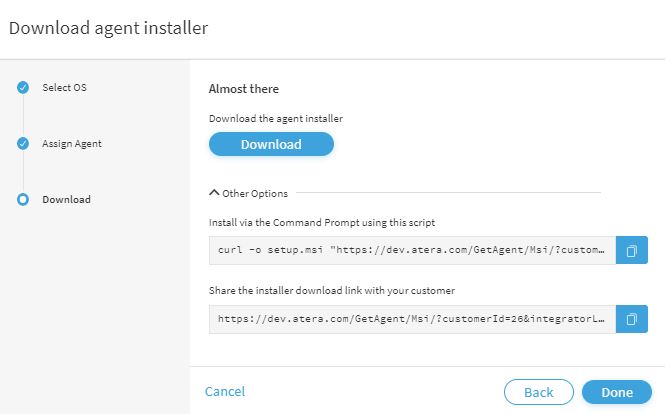 Better Threshold Items: We've regrouped threshold items into 'Preset' and 'Custom' categories, for improved organization and usability, as well as added some new 'Preset' events including new software installation and uninstallation. Additionally, we've added the option to add a 'friendly' name which will appear on alerts systemwide. Learn more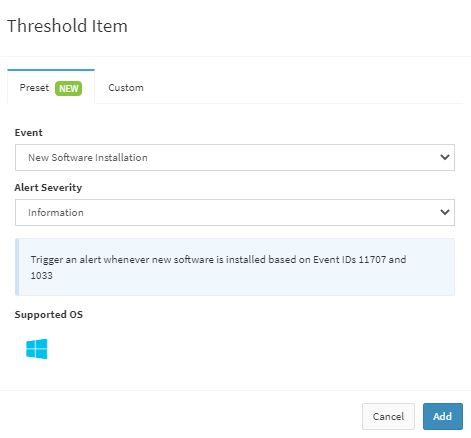 Flexible Invoice Batch: We've unified the functionality of invoices throughout Atera. Now invoices from Invoice Batches are completely flexible and can be fully edited, turned into PDFs, saved, exported, printed or emailed to customers. Learn more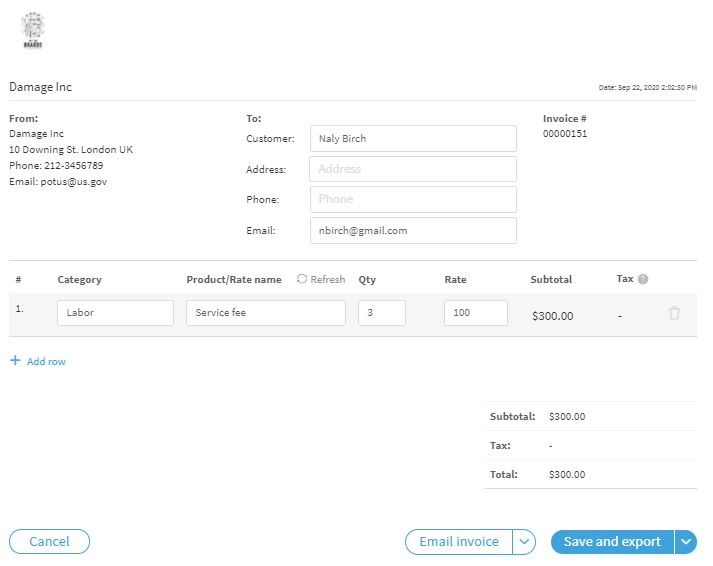 QuickBooks Online: We've bettered the integration. Now you can automatically create new products and customers in QuickBooks Online from the wizard or management page. Products, automatically created in QuickBooks Online (via wizard, management page, or export), will appear with the same pricing as in Atera. Additionally, exporting an invoice or invoice batch with an unmatched customer will create the customer in QuickBooks Online. Learn more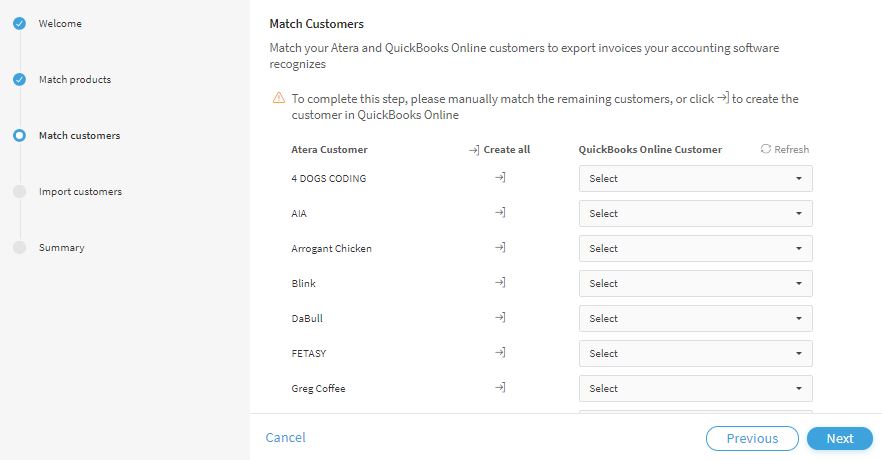 Accounting integration: Now you can connect to your accounting integration (QuickBooks Online or Xero) from the Billing page, with a newly added button.
Ticket Filters: We've added a new 'Ticket Creation Date' filter, enabling ticket filtering by the ticket creation date.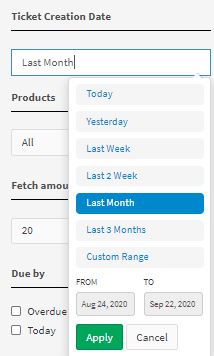 Better OS Patching: We've revamped the Patch Management 'Upgrades' option for smooth and effortless upgrades to the latest Windows OS 10 version, plus gave it a visual and copy redesign for clarity. Learn more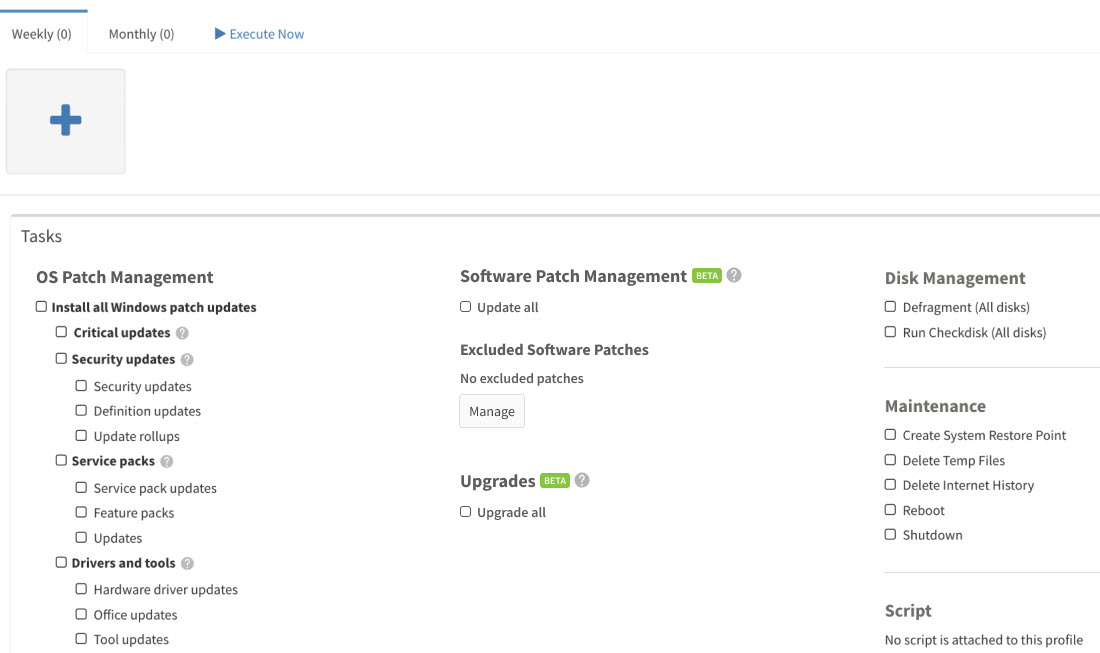 Better Contact Creation: A new customer dropdown list appears along with autocomplete (instead of just autocomplete), when creating a new contact.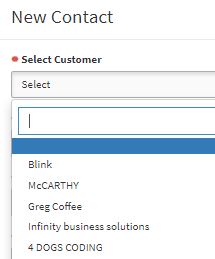 Login Chat: Having trouble logging in? Now you can start a chat with Atera support, right from the login page.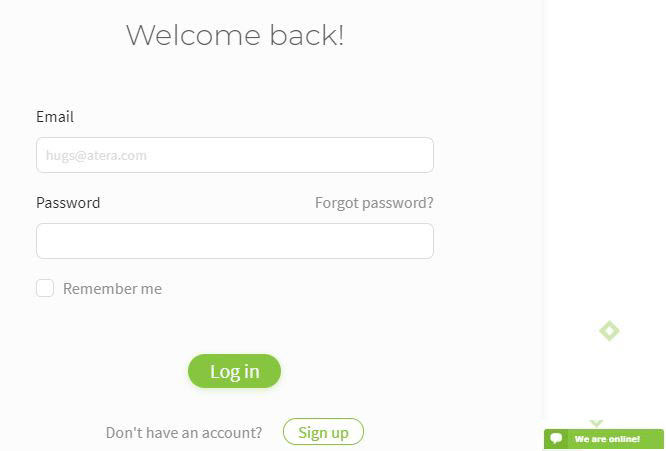 Splashtop: A new explanatory screen with a 'Download' Splashtop option appears, when first connecting with Splashtop remote access.

Import Customers: The 'Import customers' option now appears as a dropdown option on the Customers page, for convenient customer importing.

Reorganized Main Menu: We've added an 'Add-Ons' section to the main menu for optimal organization of our ever-expanding features.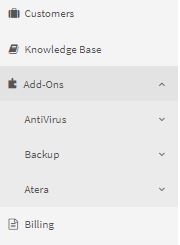 We've fixed the following bugs:
(23427) Fixed a bug causing the customer name to appear cut off, on the Timesheet report.
(23436) Fixed a bug causing a Software Inventory report exporting issue.
(23481) Fixed a bug causing an inability to scroll to the bottom of the folders list (to access a folder).
(23488) Fixed a bug causing the inability to delete IT automation profiles.
(23510) Fixed a bug causing alert generation failure, when the alert was created from an API.
(23548) Fixed a 'flexible invoice' bug, allowing a product/rate quantity to be set at '0'.
(23552) Fixed a bug causing threshold profile cloning issues, due to name length.
(23560) Fixed a bug causing ticket-loading slowness.

(23585) Fixed a bug causing issues with the devices 'advanced filter', when filtering for installed software.

(23587) Fixed a bug causing Knowledge Base articles failing to appear in the Customer Portal.

(23602) Fixed a contract bug, preventing assigning a rate created after an accounting integration.