This article describes the steps of installing the Bitdefender Gravity Zone (Cloud solution) after activating your account through Atera. You can also choose to install Bitdefender directly from Atera. For more information, please check out our guide on how to Install Bitdefender via Atera.
To install Bitdefender:
1. From the side panel, click App Center > Bitdefender > Manage Bitdefender.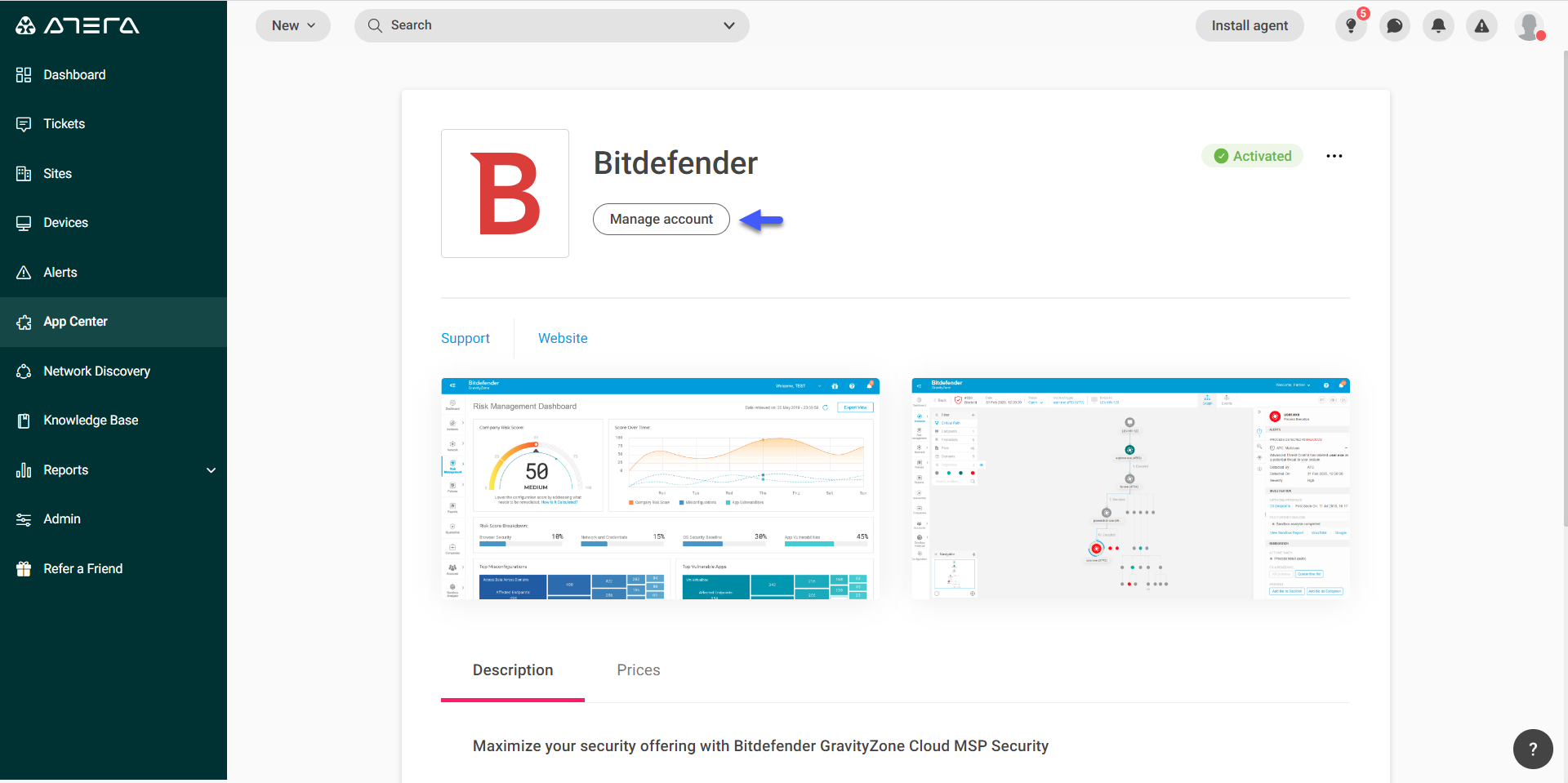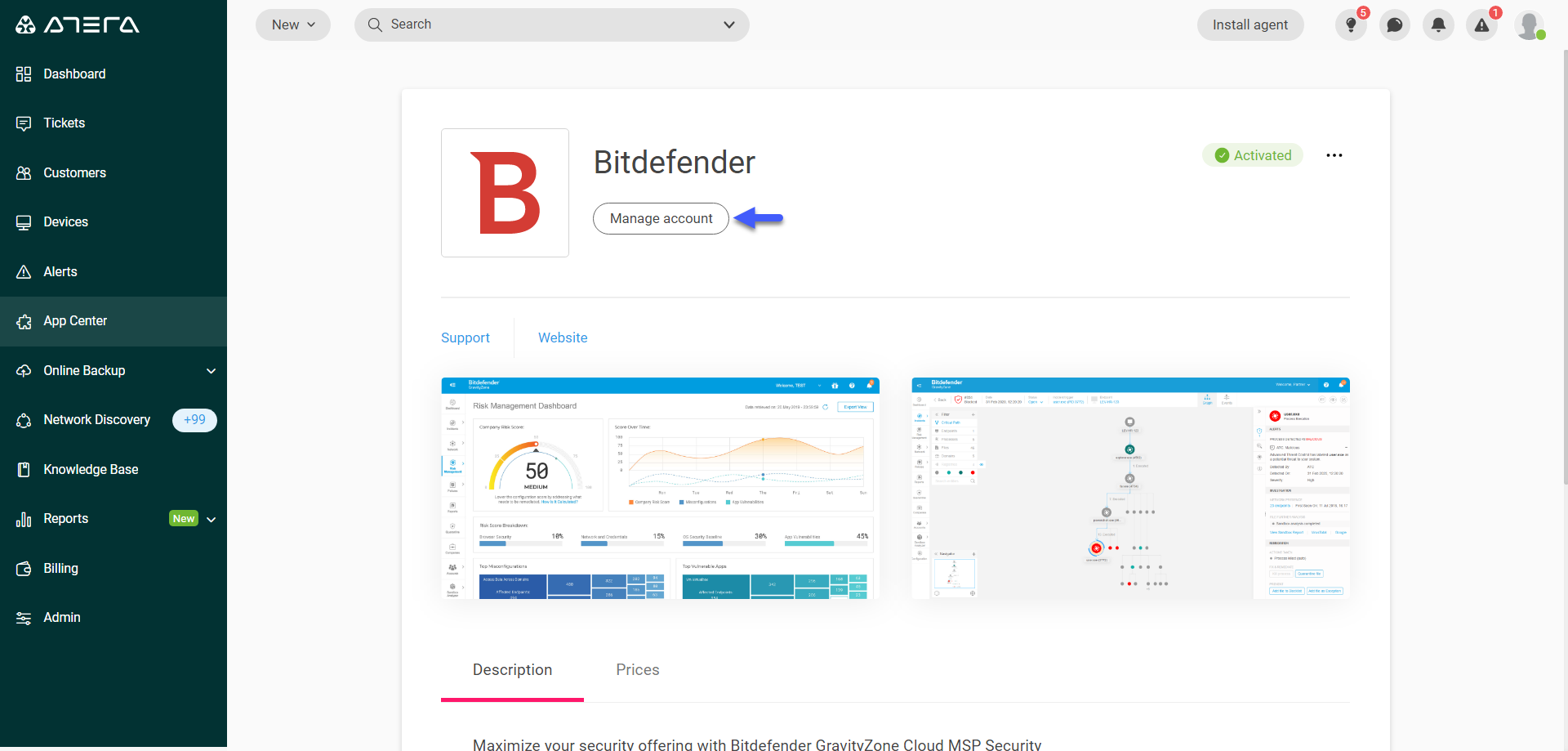 2. Enter your email address and password and click Next.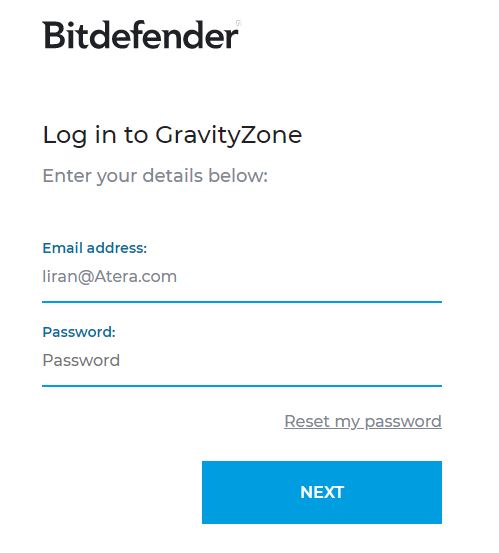 Ensure you are using one of the supported browsers:
Internet Explorer 8 and above
Mozilla Firefox 8 and above
Google Chrome 15 and above
Safari 4 and above
3. Once logged into the Bitdefender GravityZone cloud console, you will be promoted with the Essential Steps guide that provides the steps of setting up Bitdefender cloud security on your endpoints.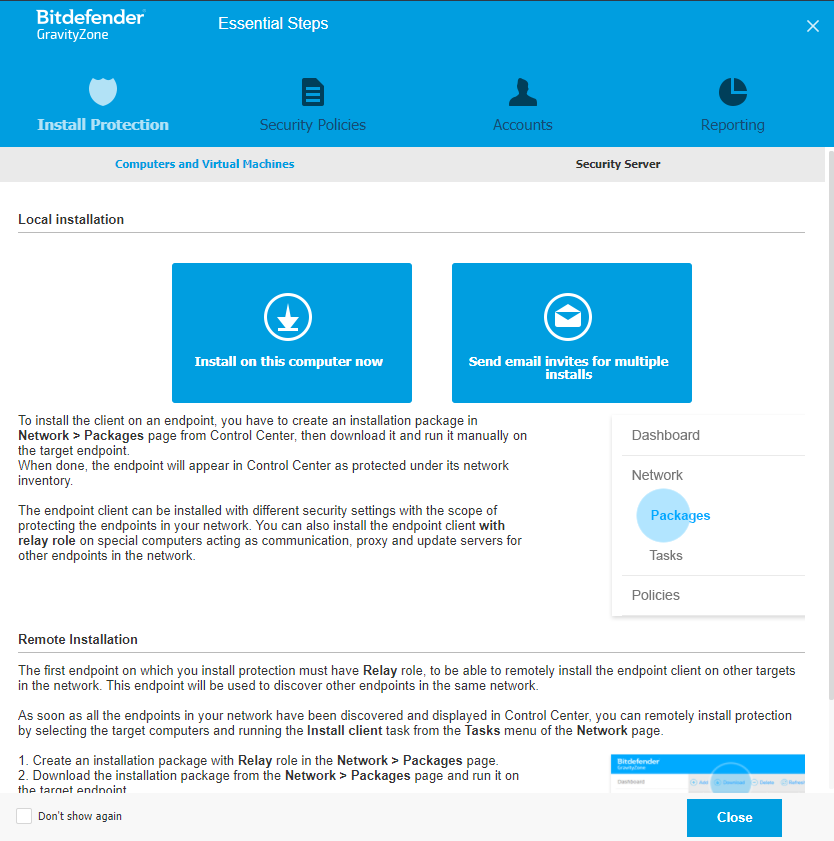 You can perform a local installation on the machine you are using at that moment through the Install on this computer now button or Send email invites for multiple installs.

In case you checked "Don't show again" when first activating Bitdefender and you are no longer seeing the Essentials Steps screen, to install the client on an endpoint, you have to create an installation package in Network > Packages page from Control Center, then download it and run it manually on the target endpoint.
1. To create, go to Network > Packages > Add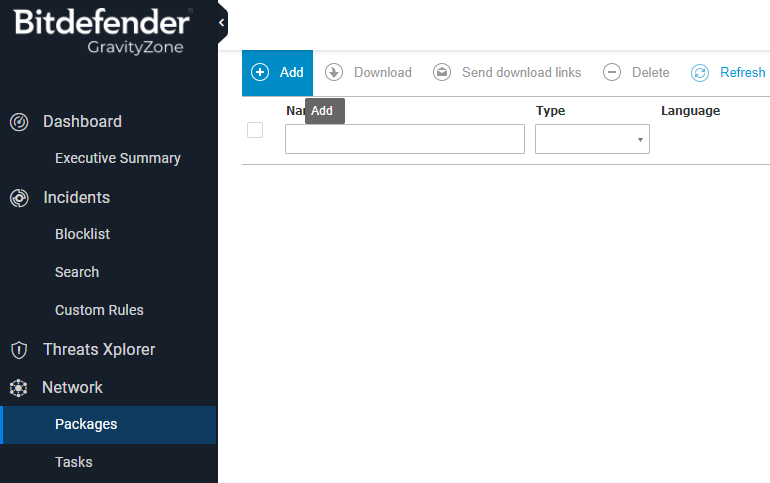 2. On the New Endpoint Package page, enter a name for the package, select the relevant modules and click on Save.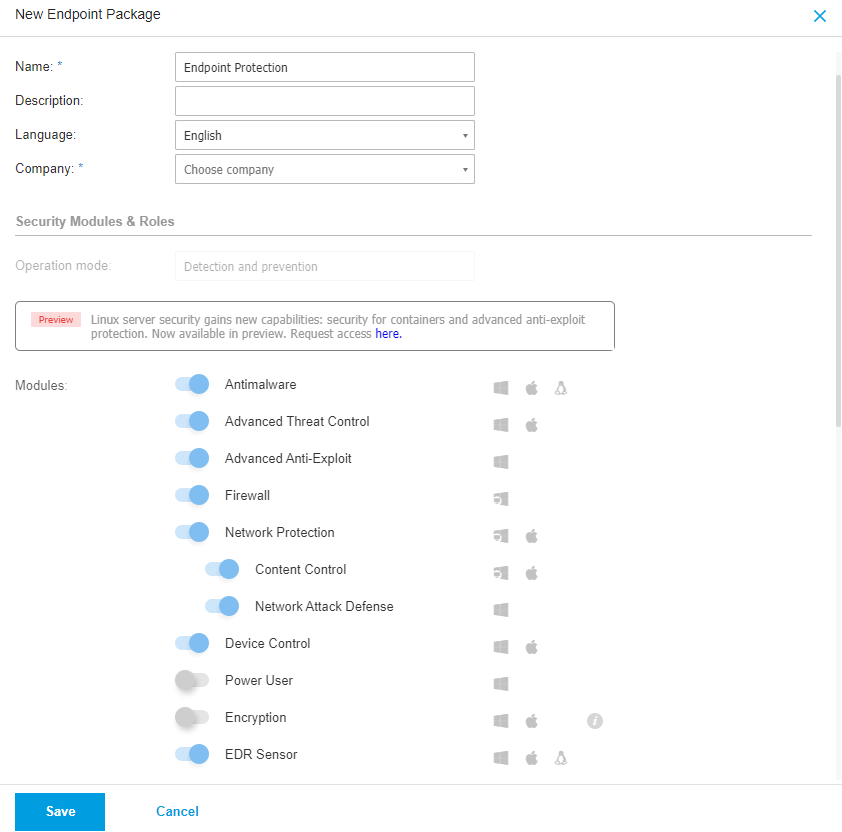 Recommendation: Selecting Power User is a good option to troubleshoot issues and policies. Also, keep in mind that checking Scan before installation will delay the installation.
3. One way of installing BEST on computers is to download the full package as per computer requirements.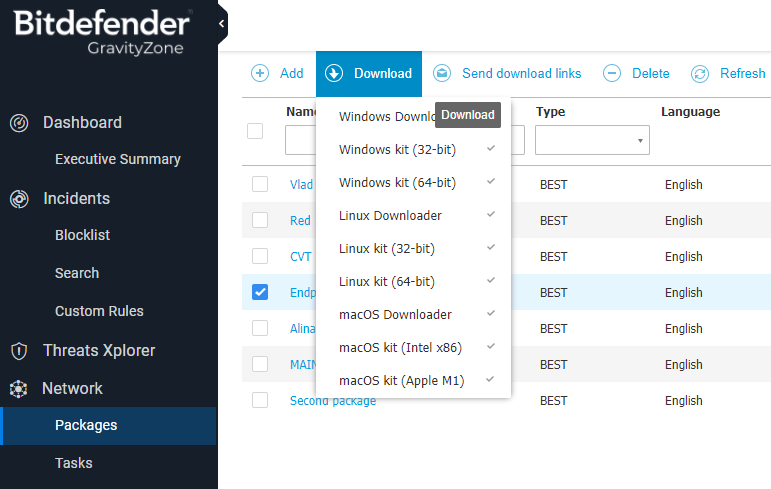 Or you can send a download link to the user by clicking on Send download links. Enter the email address of the user you need to send the download link to and click on Send.
Note: Use ; (semicolon) on your keyboard to close the email link.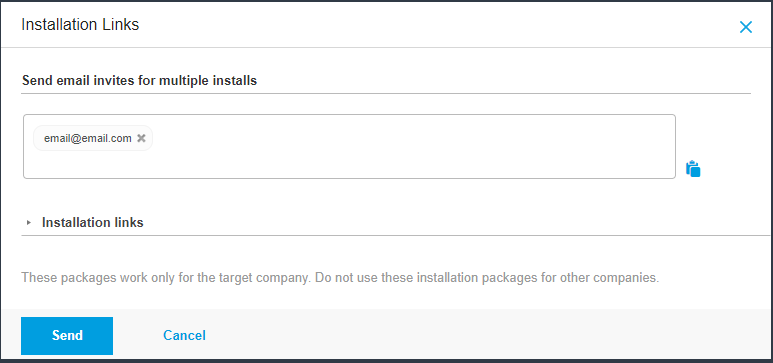 Important Note: For further information on troubleshooting the Bitdefender platform, please contact Bitdefender support