The following new features and improvements appear in this version:
Better Bitdefender: We've kicked this integration up a few notches with newly added Atera alerting! We've also added support for Bitdefender add-ons such as Disk Encryption, Email Security, Advanced Threat Security, and Endpoint Detection and Response. Additionally we've increased the trial period from 30 to 45 days, and now offer a 'skip trial' option to bypass the limit on endpoint installation. Learn more
Software Bundle Automation: We've added software bundles to Patch Management and IT Automation, enabling automated installation of your go-to software bundle. Learn more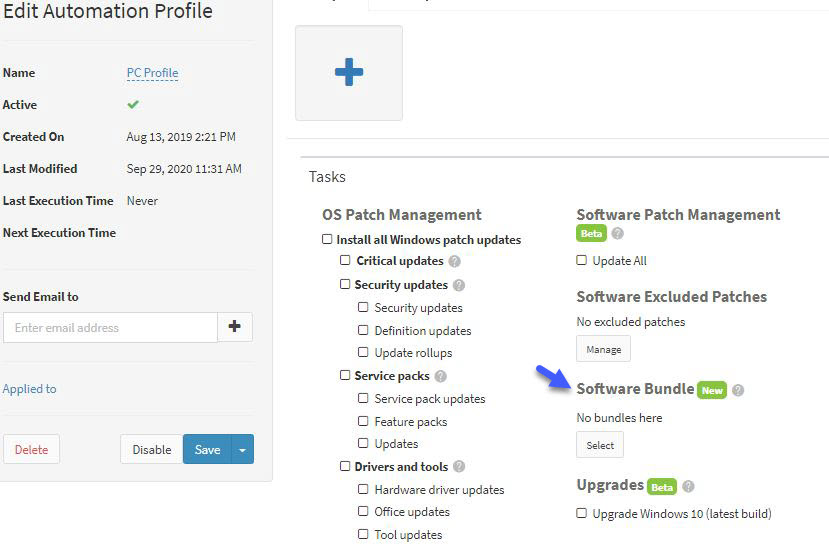 Flexible Script Automations: We've added the ability to add/edit script variable values in Patch Management and IT automation, enabling you to run the same script with different variables. Learn more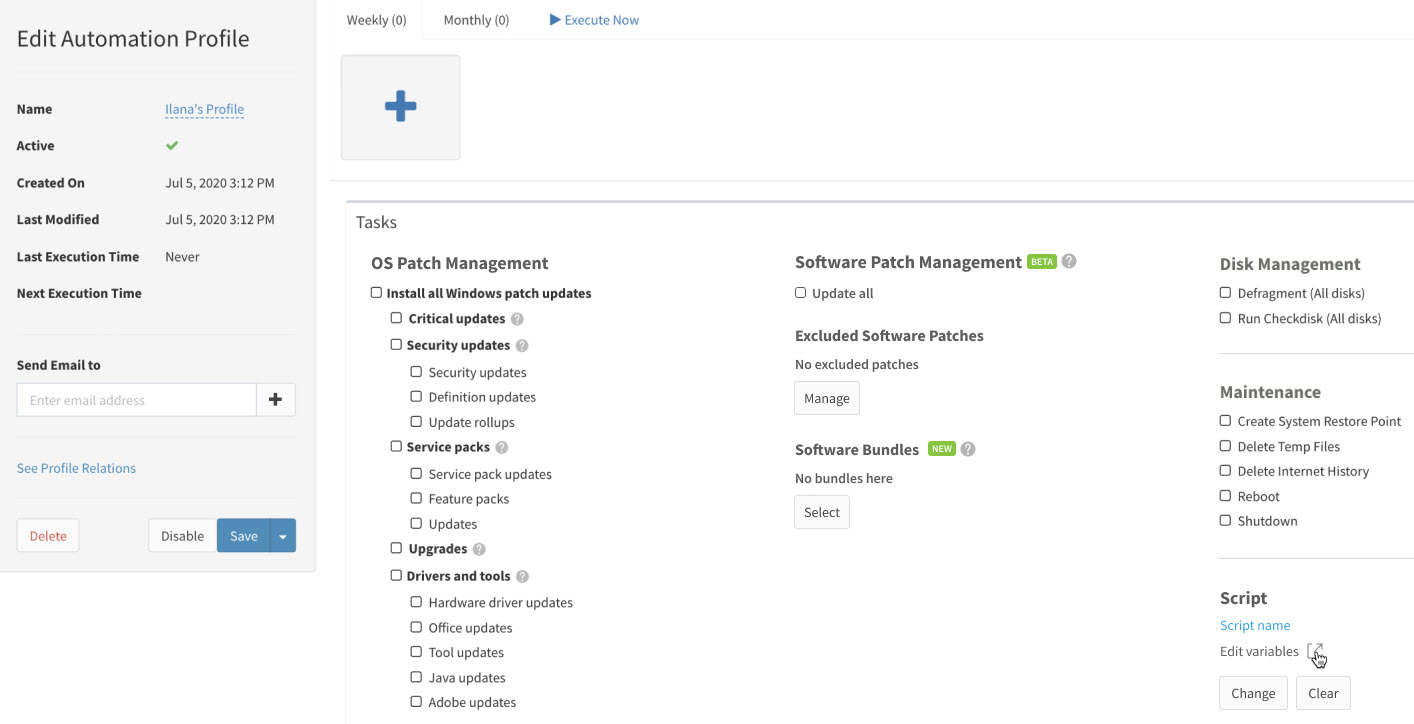 Mobile App: We've added the ability to view and copy the ticket number, for the purposes of sharing it with the customer, or other technicians. Learn about our mobile app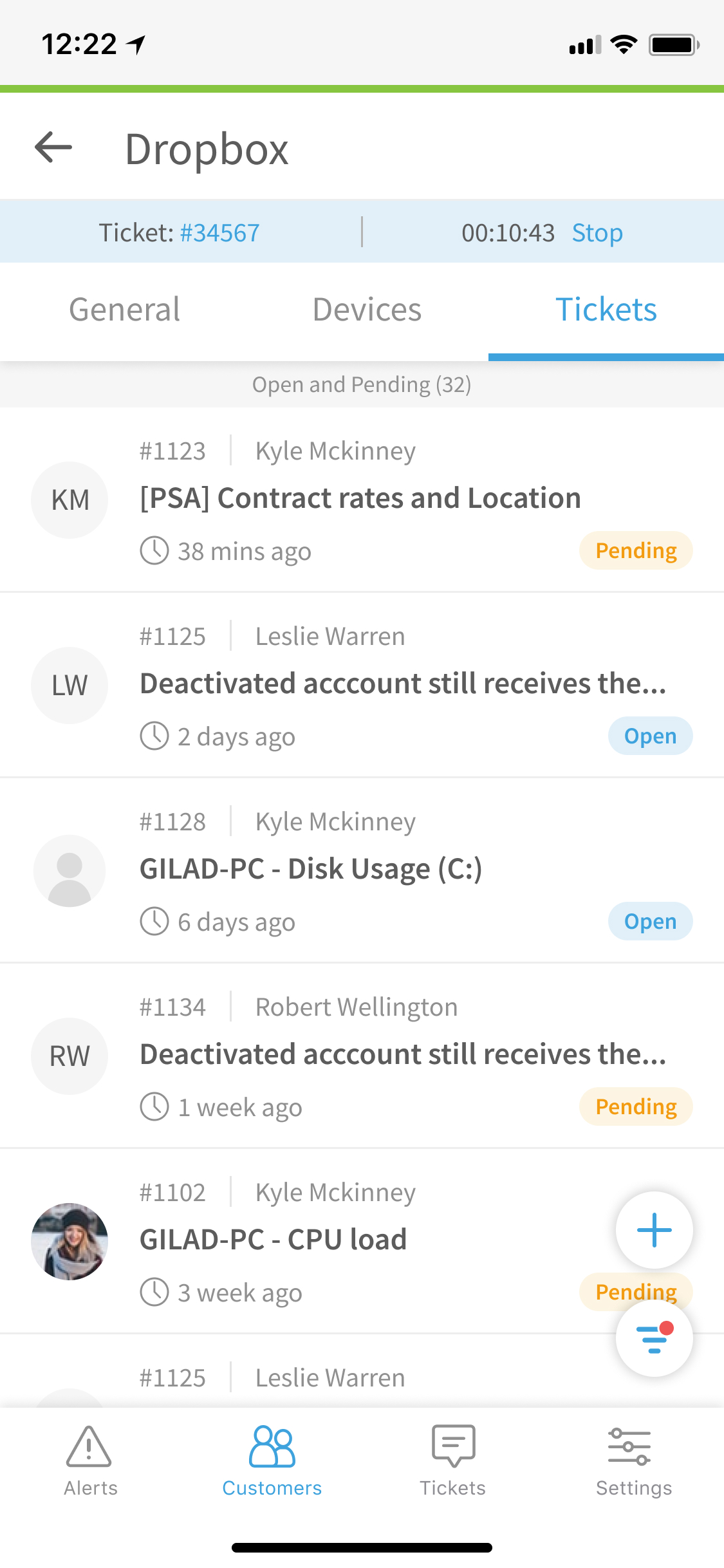 Easier Availability Monitoring: Now you can view and edit device availability monitoring, at-a-glance. Learn more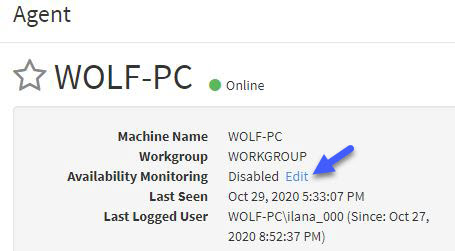 Informative Mac Alerts (Beta): CPU and Memory usage alerts now list the top 3 apps causing the problem (like Windows alerts do).

* Features in beta testing are only available to those signed up for the Atera beta program. The purpose is to release an awesome, and peer-tested feature for you really soon!
Expanded Availability Filtering: We've added 'Retired' to the 'Availability' device filter, enabling filtering by devices that haven't logged in for awhile (as specified in the 'Retired Devices' setting). Learn more
Last Modified: Now you can see when a ticket was last modified 'at-a-glance', in the Tickets view.

Console Ticket Creation: Now you can create a ticket instantly, from the agent or device console, that is automatically assigned to the relevant customer and contact(s). Learn more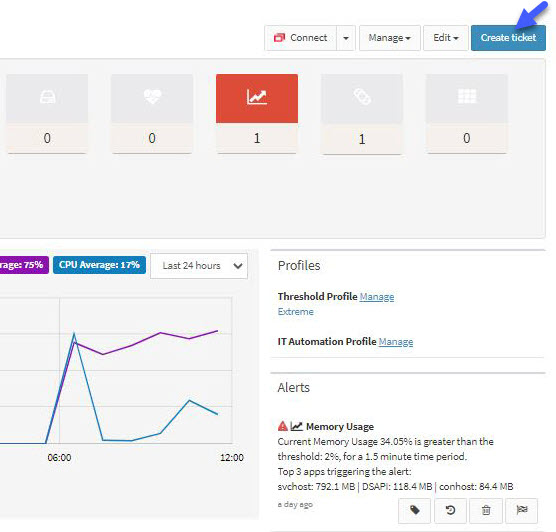 Software Inventory Report: We've added an option to export a more detailed Software Inventory report, showing all installed software alongside the names of the devices it's installed on, in a single view. Learn more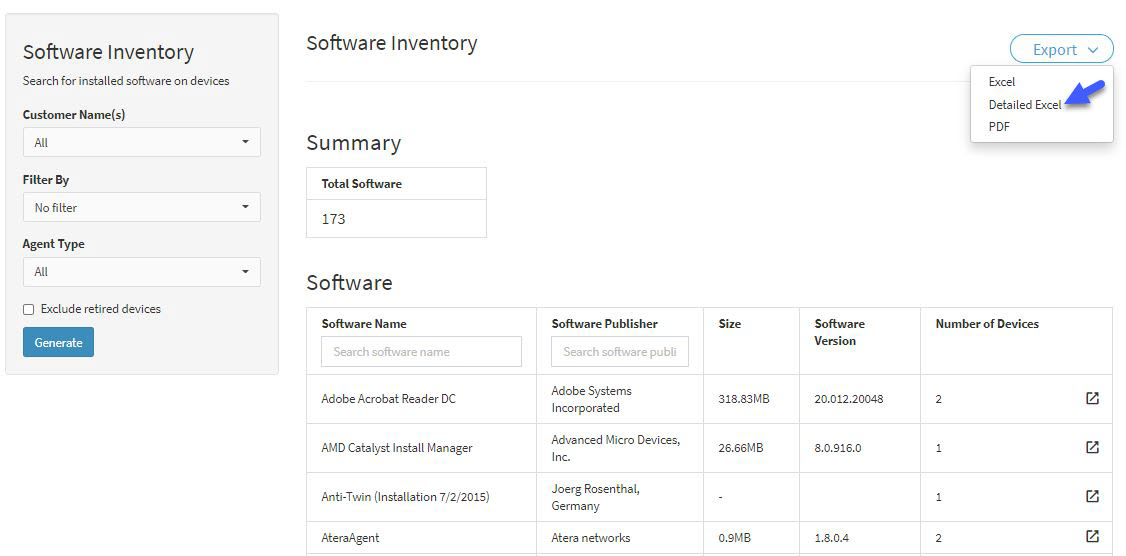 Quicker Customer Creation: We've unfussed the feature with a 'show more/less' option, enabling quicker and easier customer creation. Learn more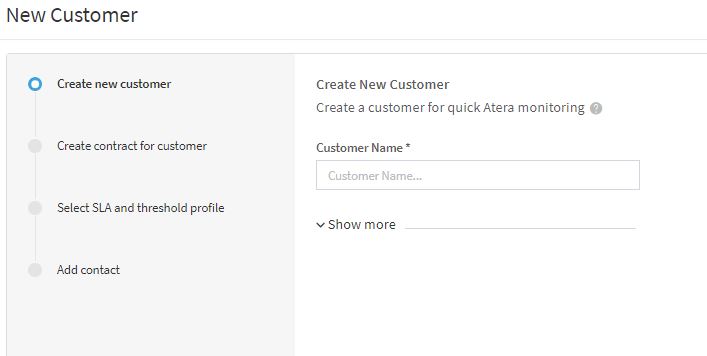 Online Indication (Agent Console): We've added a clearer online/offline indication to the agent/device console. Learn more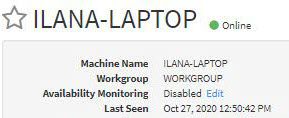 Better Folders: Now when accessing a folder, the folder name appears in the tab, so you always know which folder you're looking at.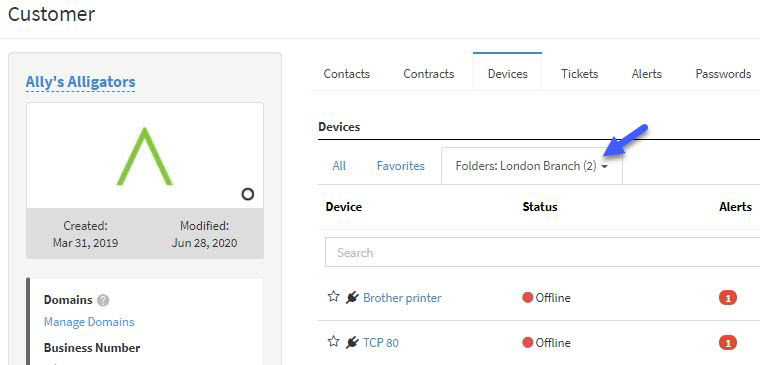 Accounting integration: Now you can automatically delete single/multiple invoices from only Atera or from both Atera and your accounting software.

We've fixed the following bugs:
(24235) Fixed a Network Discovery bug preventing scanning.
(24411) Fixed a QuickBooks Online exporting issue.
(24446) Fixed a bug preventing contract assignment, when creating a new ticket.
(24448) Fixed a bug affecting functionality of the 'Shutdown Actions' icon.

(24452) Fixed a Xero exporting issue.

(24468) Fixed a bug preventing certain software from being added to the 'OS Excluded Patches' list in an automation profile.

(24472) Fixed a French translation issue, affecting scripts.

(24480) Fixed a Mobile App bug affecting connection with Splashtop.

(24498) Fixed a bug affecting the customer devices filter.

(24509) Fixed a time zone issue affecting the Mobile App (Android only).

(24522) Fixed a formatting issue appearing in newly created tickets.

(24525) Fixed an issue causing unusual entries to appear in the Activity Log.

(24527) Fixed a bug preventing generation of the Patch Status Summary report.

(24535) Fixed a QuickBooks Online International exporting issue.

(24536) Fixed a bug in 'scheduled tickets', where PM times were changing to AM.

(24544) Fixed a bug preventing changing a ticket status, in the Customer Portal.

(24549) Fixed a discrepancy in the Auditor report, involving the 'last updated' field.

(24551) Fixed a bug preventing login, after disconnection from the 2FA page.

(24554) Fixed a bug in tickets causing deleted cc addresses to reappear.

(24592) Fixed a bug displaying an inaccurate 'success message' when an invoice failed to export.
(24601) Fixed a Xero sync bug, affecting correct display of 'Invoice Settings' (company details).