You can search for devices using filters. The 'Custom Fields' filter on the Devices page enables you to perform a refined device search by custom fields. To filter by custom fields, you will first need to create Custom Fields.
Filter by custom fields
1. From the left-hand panel, click Devices. The Devices page appears.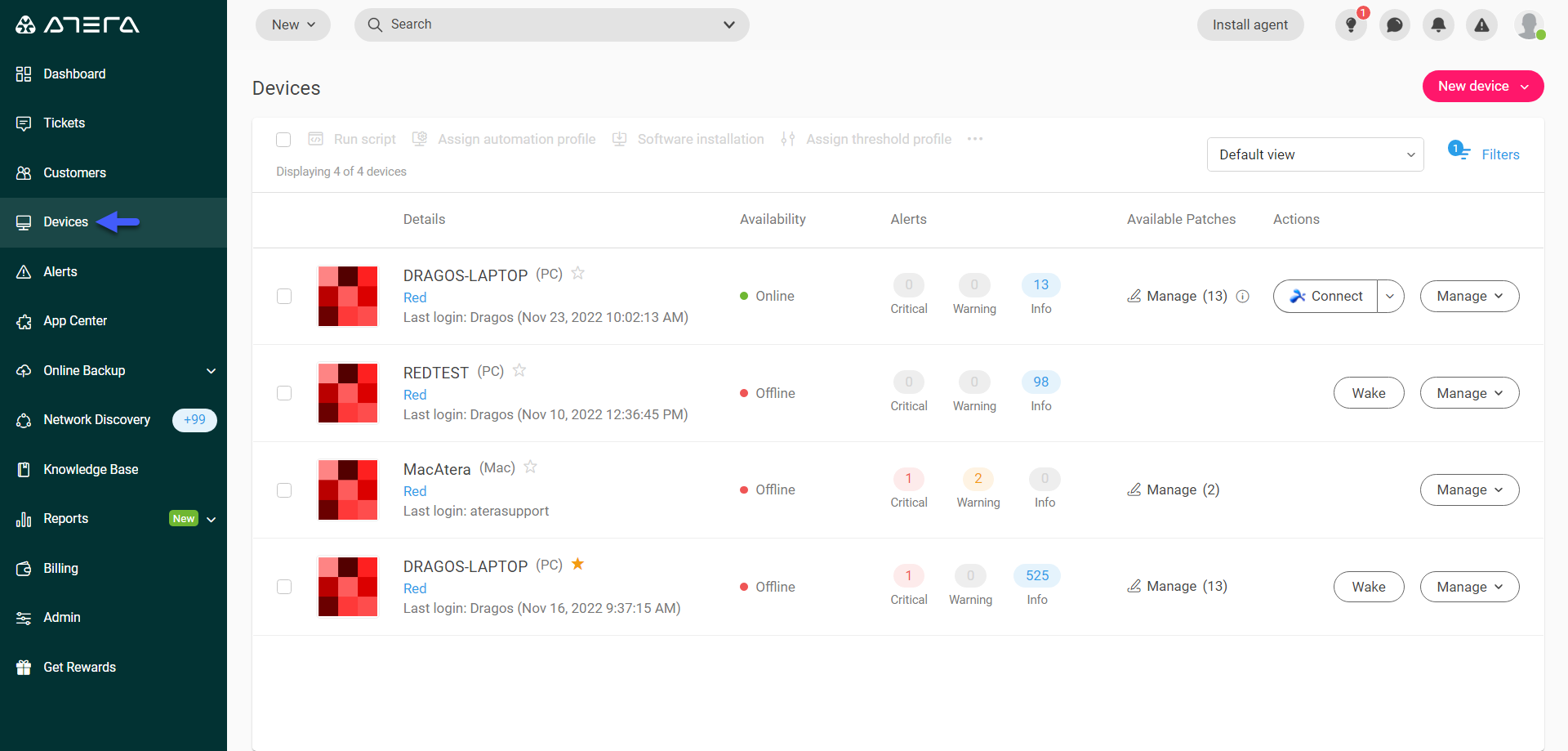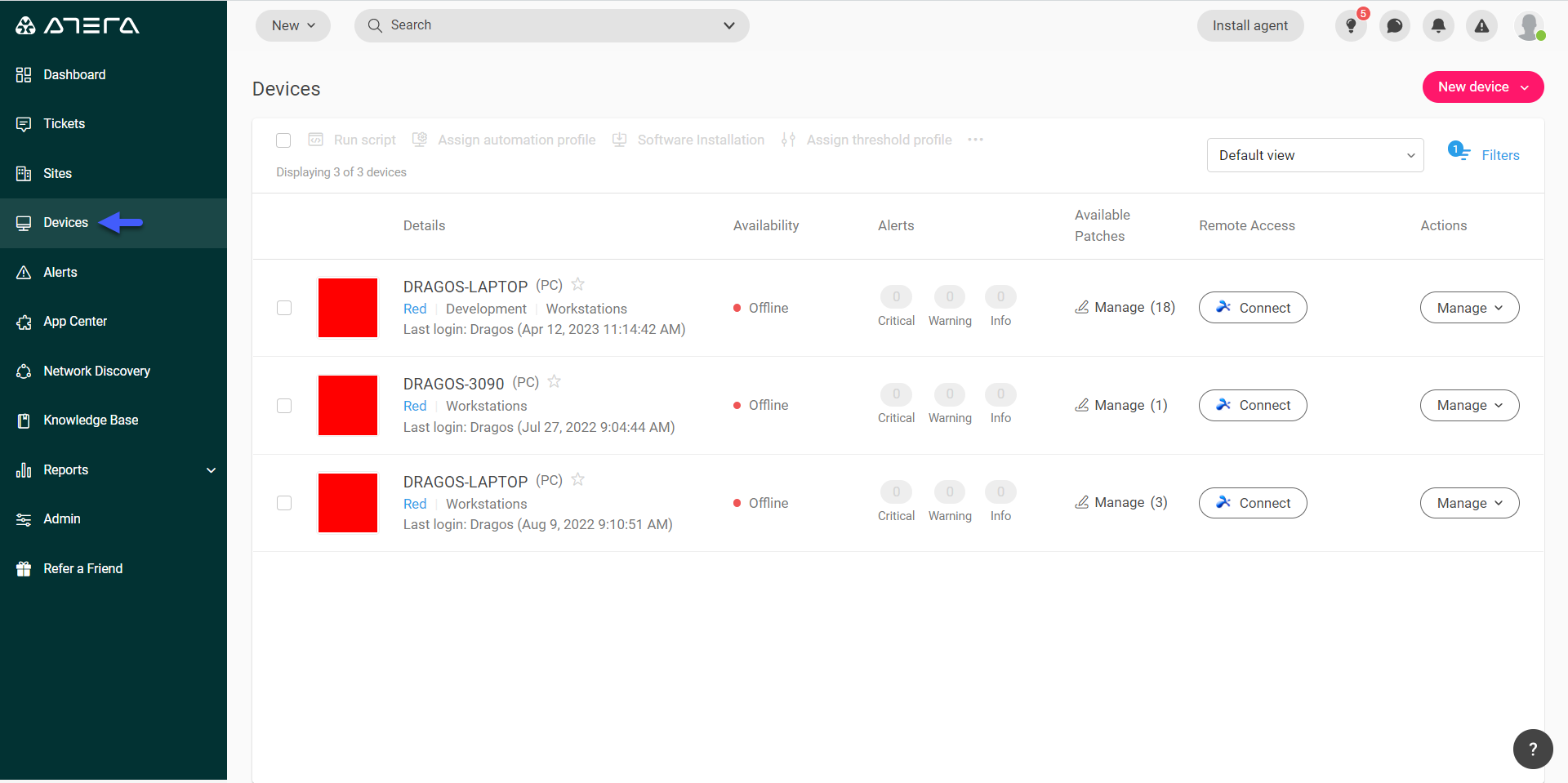 2. Click on Filters.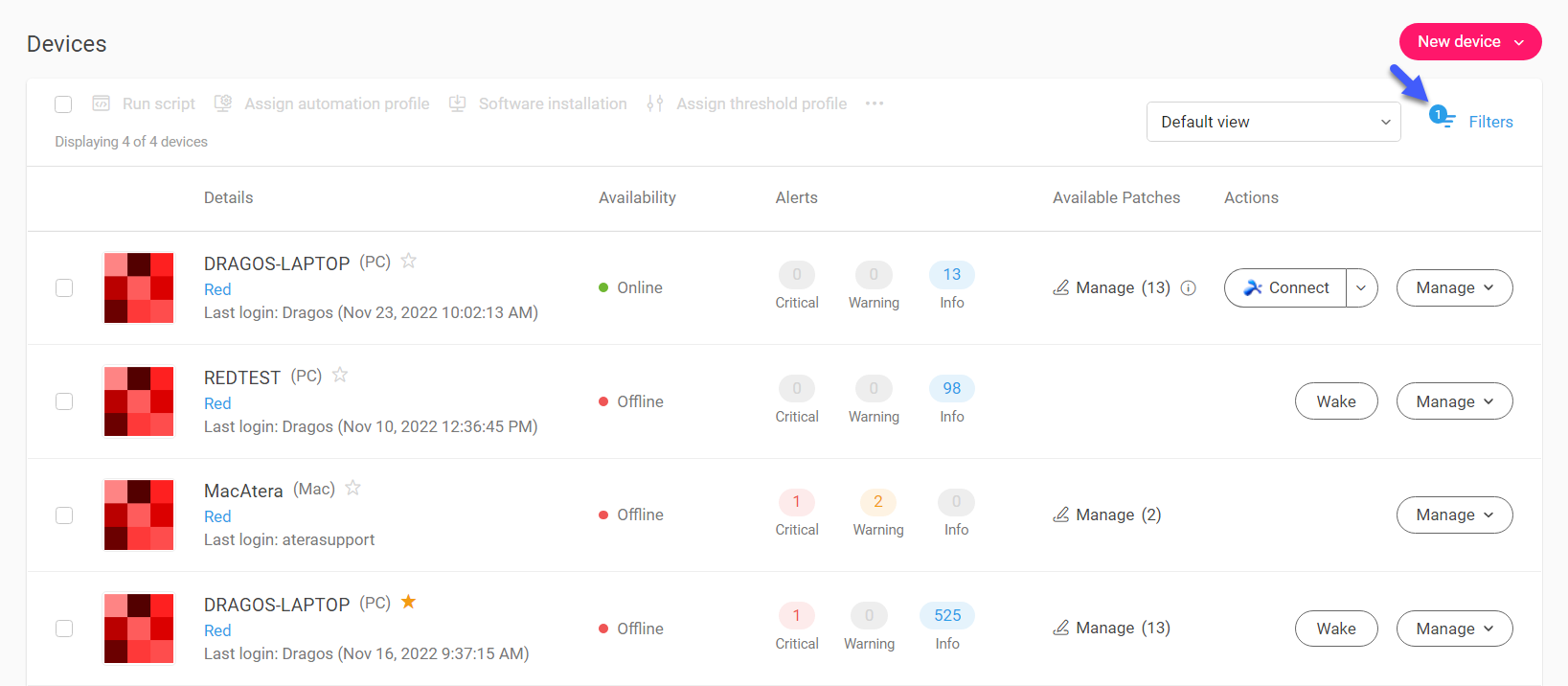 3. First select the Device Type, then scroll to Custom Fields.
Note: You need to have a 'Device Type' selected. You can only select one device type. An exception to this is with agents; you can select multiple agent types, and still be able to search using the 'Custom Fields' filter.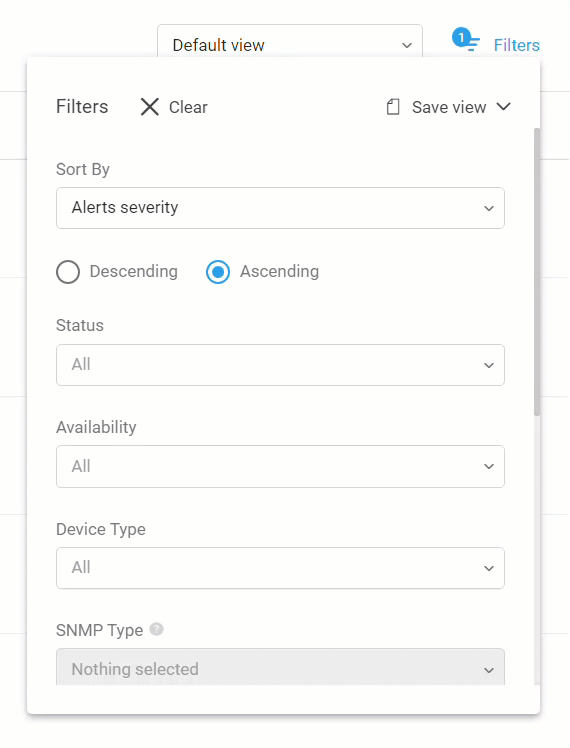 4. In the Custom Fields Filters, select the conditions for your search, then click Apply.
Note: The list of custom fields is populated, based on the existing custom fields that have been created in the past.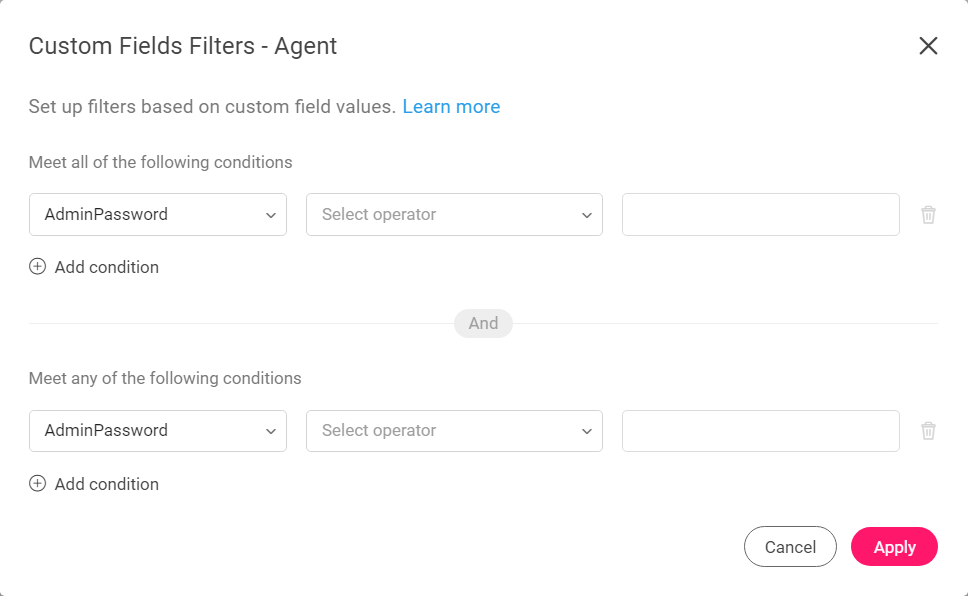 Now you will see the devices based on the Custom Fields selected.

Sorry about that. Can you tell us why?