This article describes how to update your machines to the latest version of Windows 10.
Note: This is based on the latest version available for a particular machine. As Microsoft is taking a controlled rollout approach to the October 2020 Update, this might not be available for you right away.
More details can be found here.
There are two options to update Windows 10 machines in Atera:
via IT Automation

via the scripts made available within our Shared Script Library
Update Windows 10 via IT Automation
To automatically update your machines to the latest Windows 10 version, simply create a new IT Automation profile and select the 'Upgrades' task: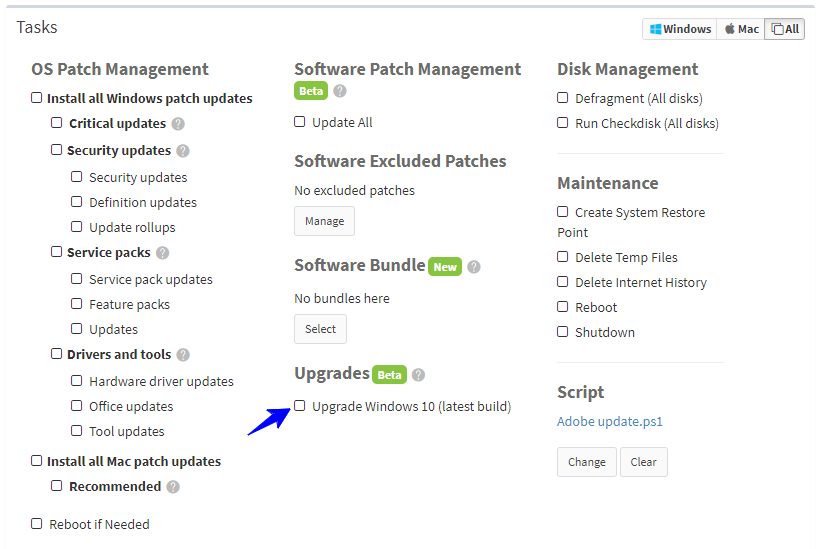 Update Windows 10 version using a script
We have added two scripts to our Shared Script Libary to help you patch Windows 10 versions 1909 and version 2004.
The scripts are located under the Admin section > Scripts > Shared Script Library > search for 'Update Windows 10 to version 1909' and 'Update Windows 10 to version 2004'.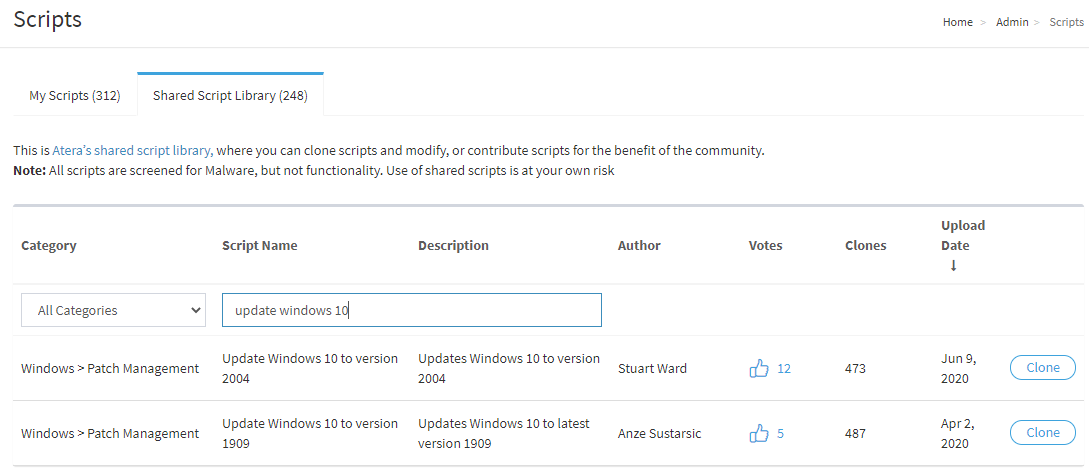 You can run a script immediately on a machine or schedule it to run automatically through IT Automation.