The ticket status can be changed from within a ticket or from the Tickets page directly.
Change the status from the Tickets page
1. Access the Tickets page from the side menu.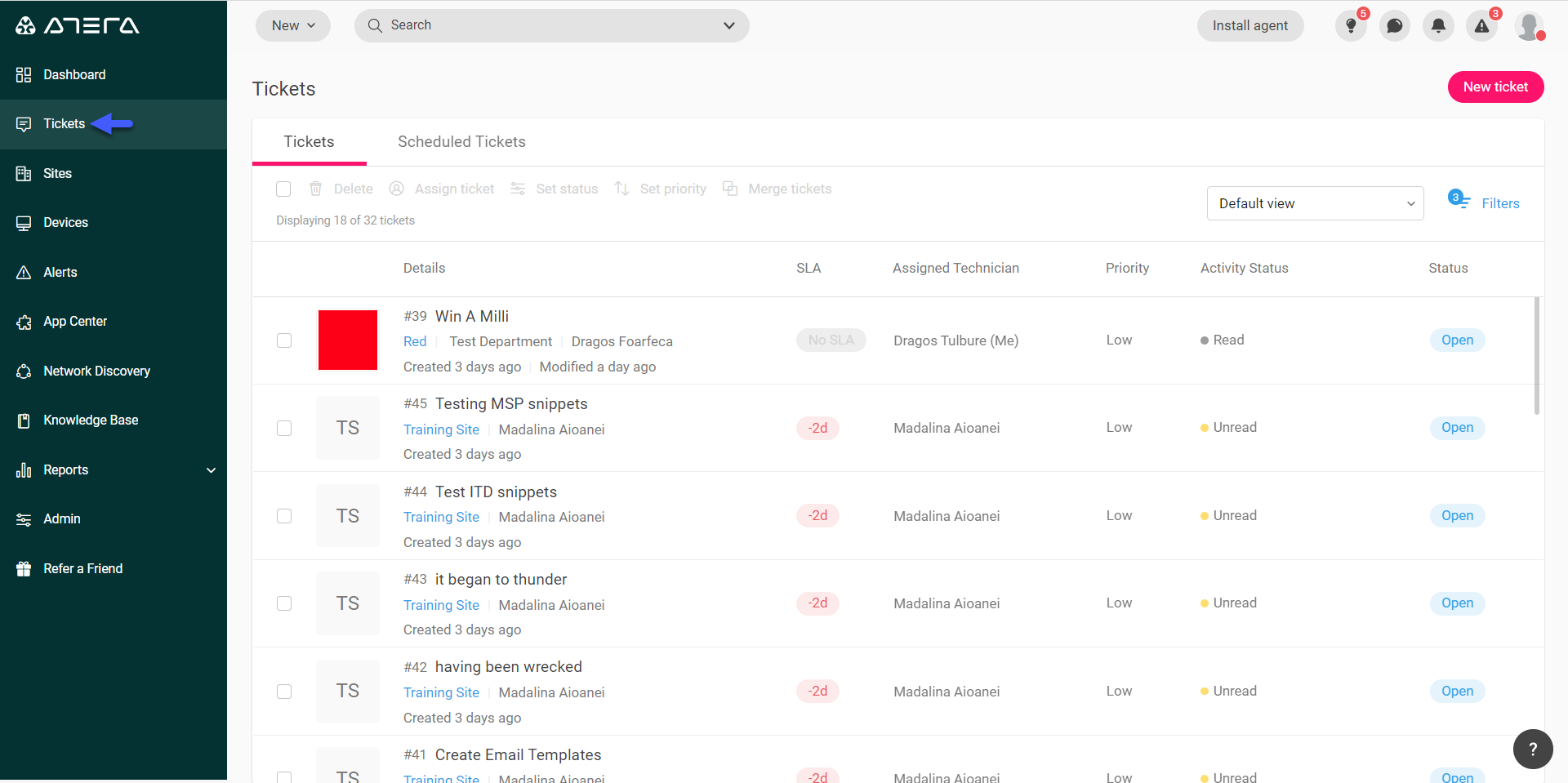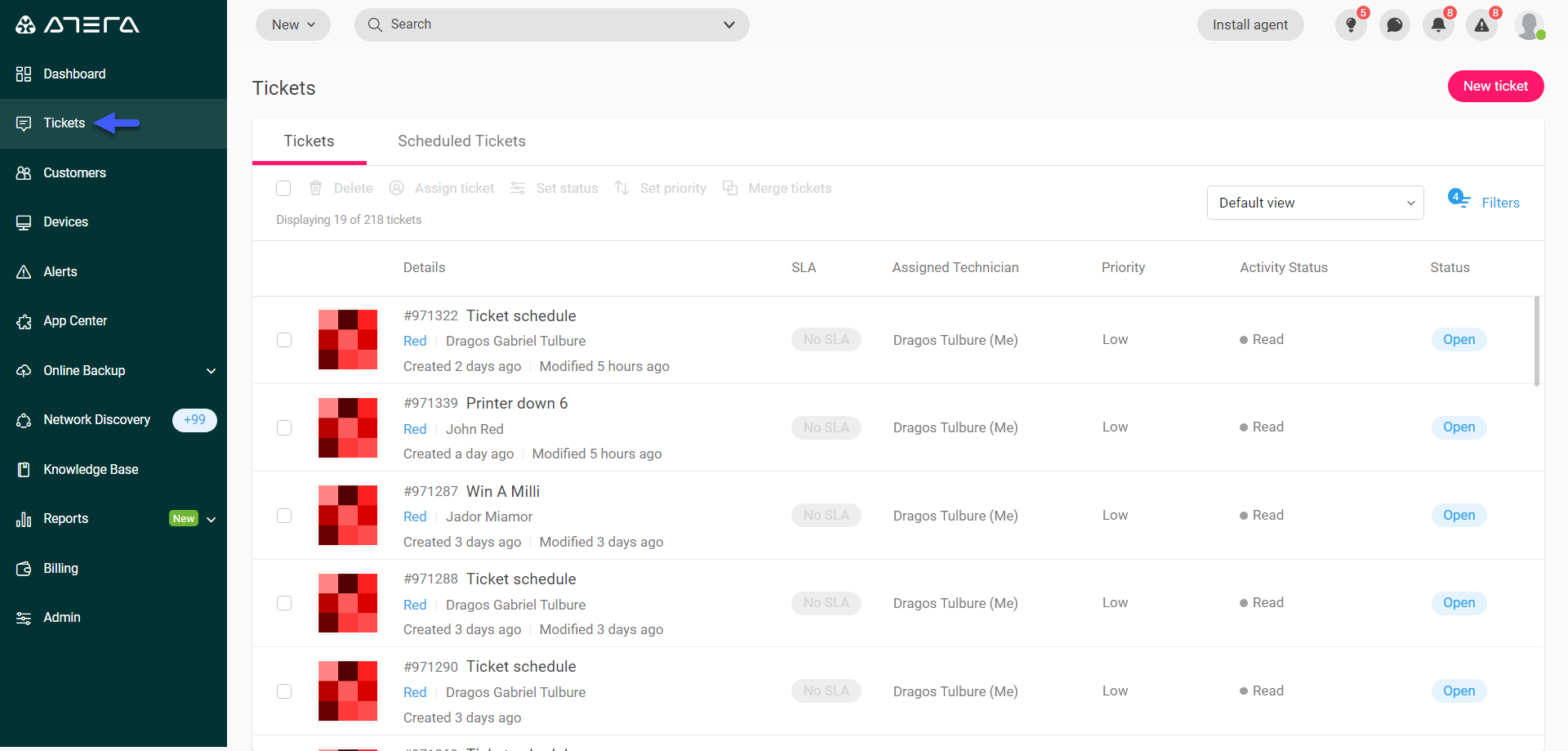 2. Click on the current status, under the Status column, then click on the status that you want to assign.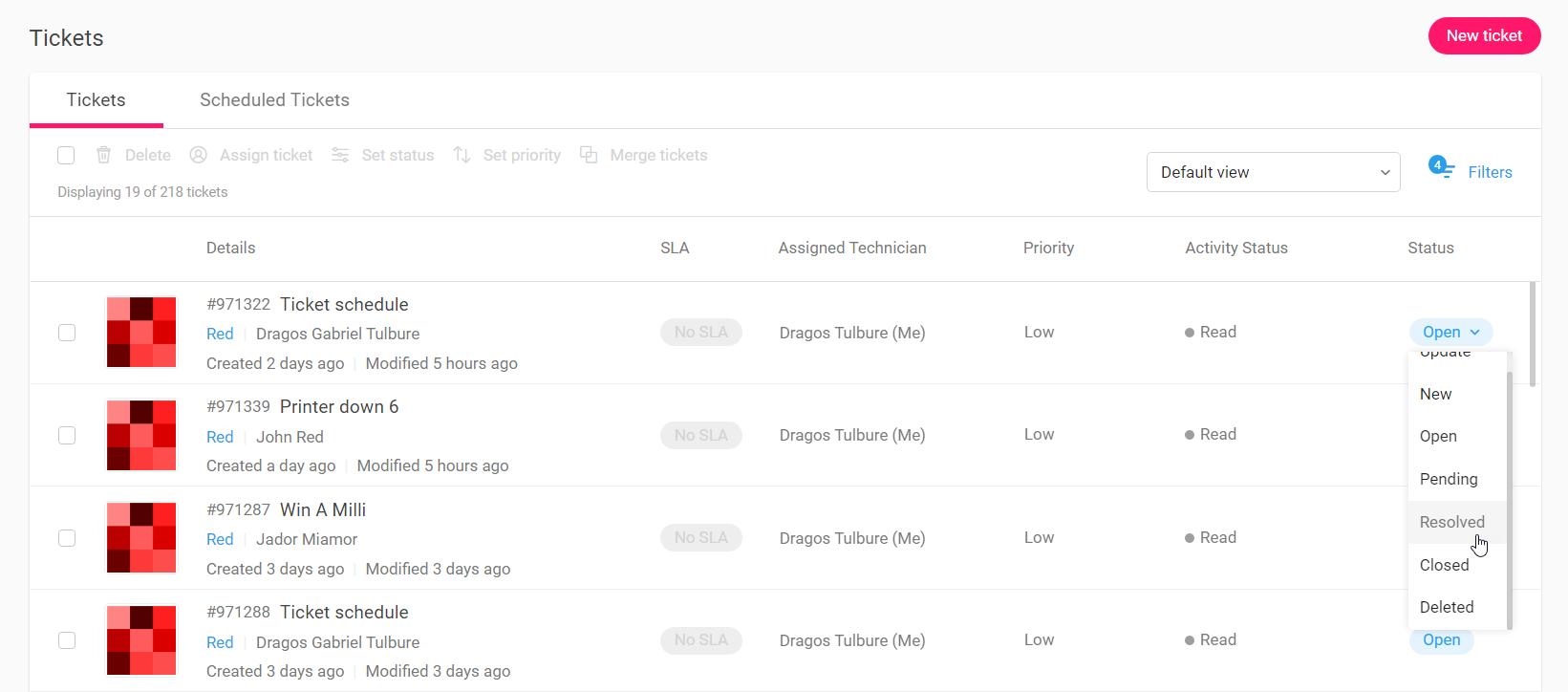 Change status from within a ticket
1. Access the Tickets page from the side menu, then click on the ticket that you wish to edit.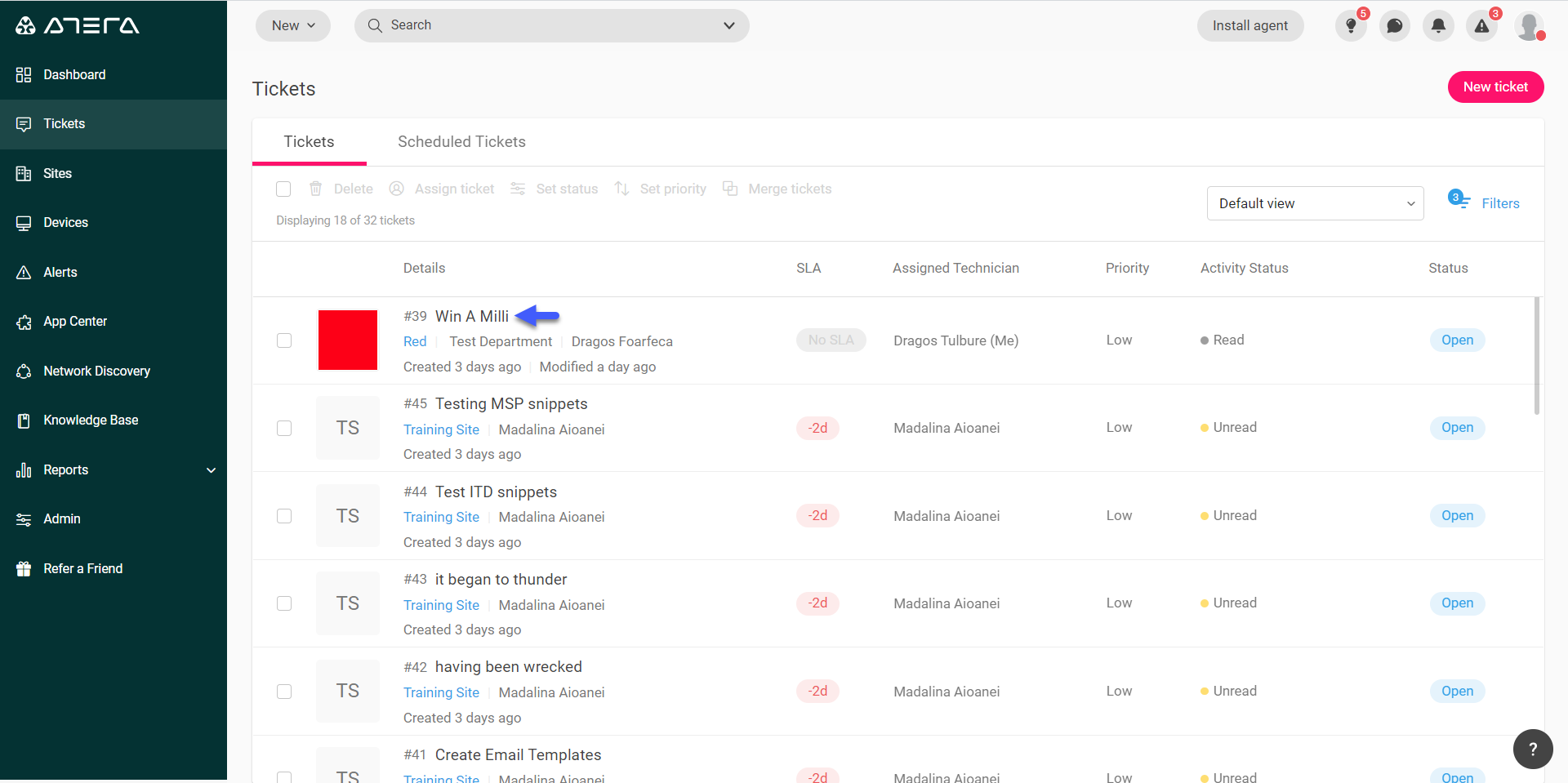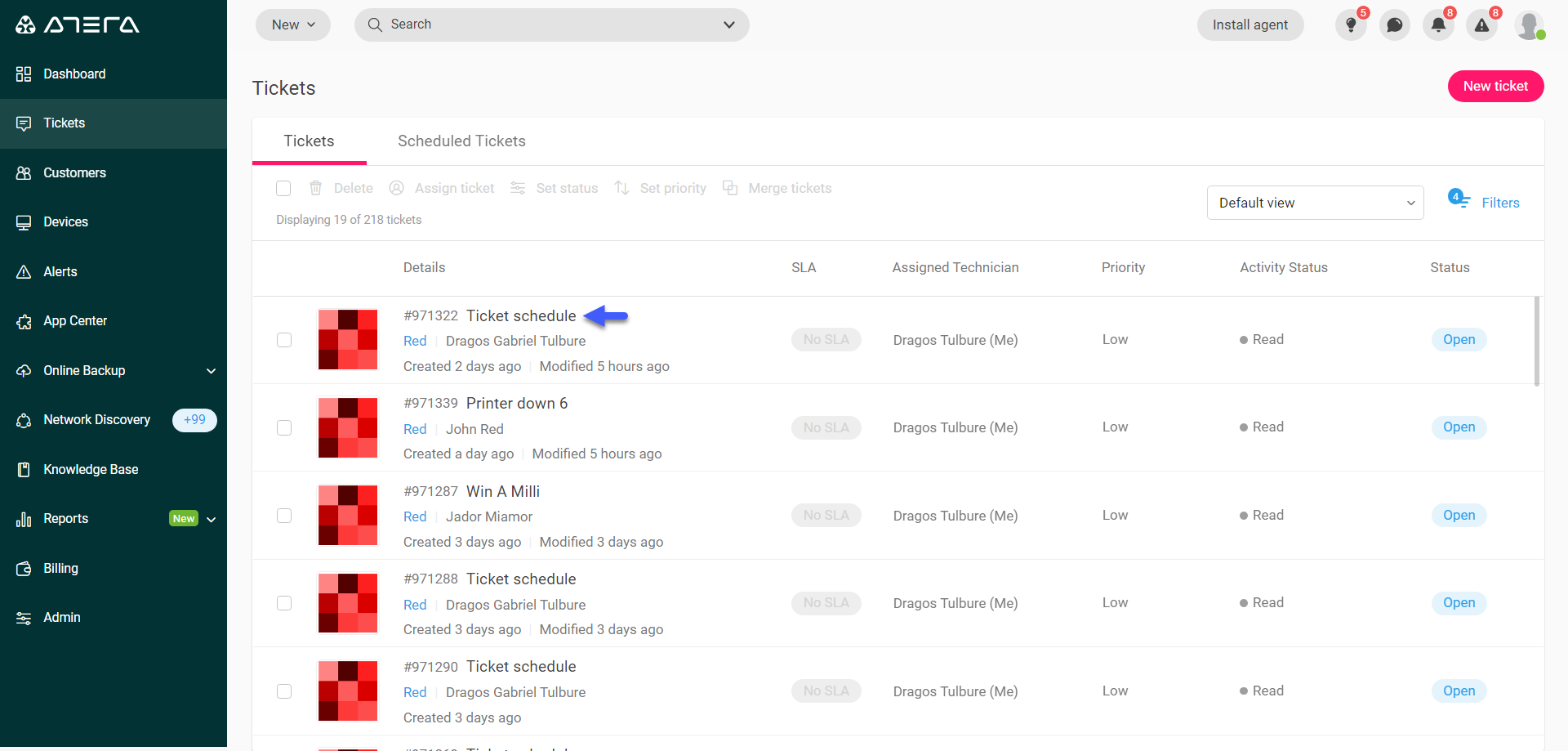 The Ticket page appears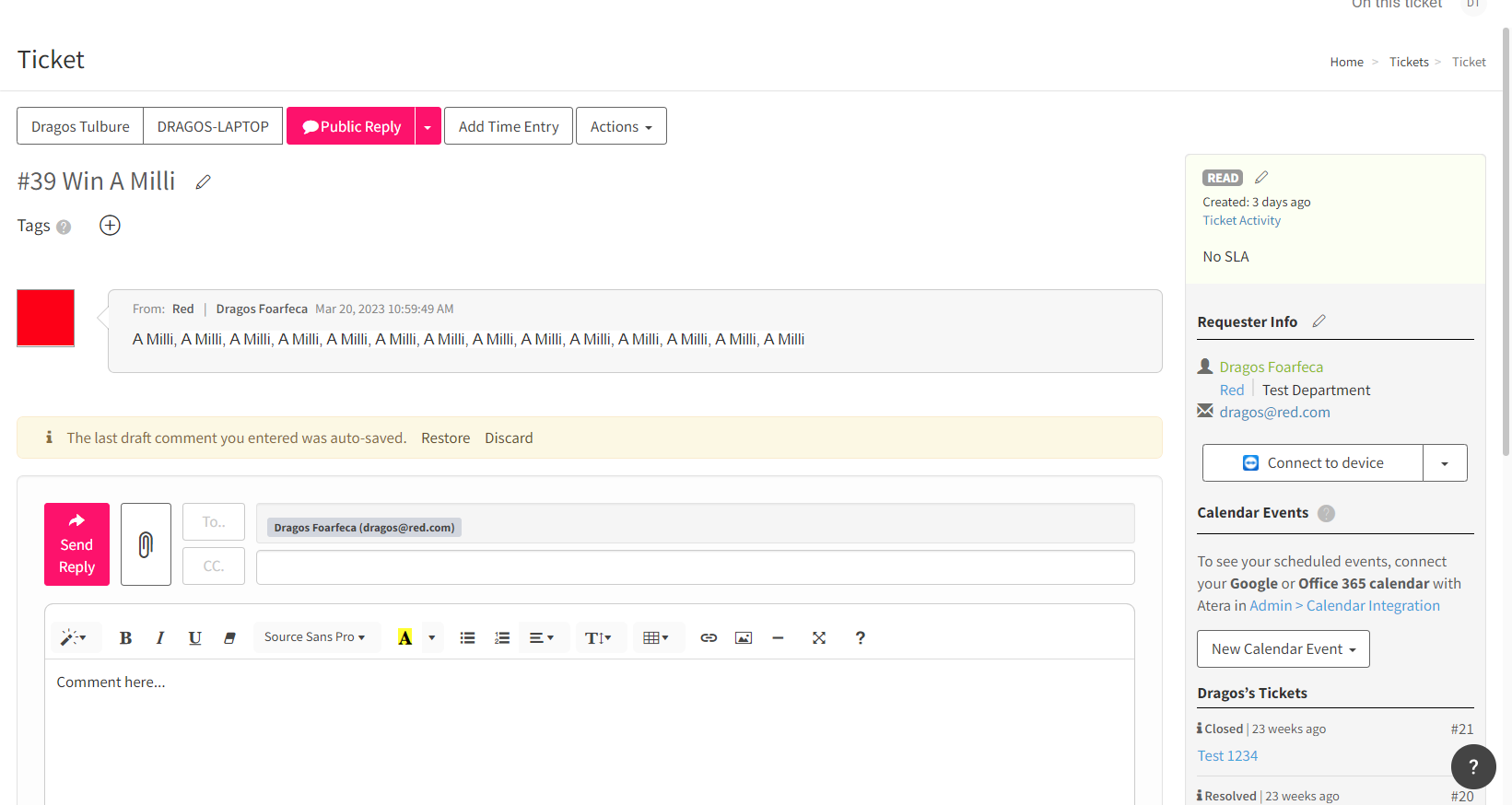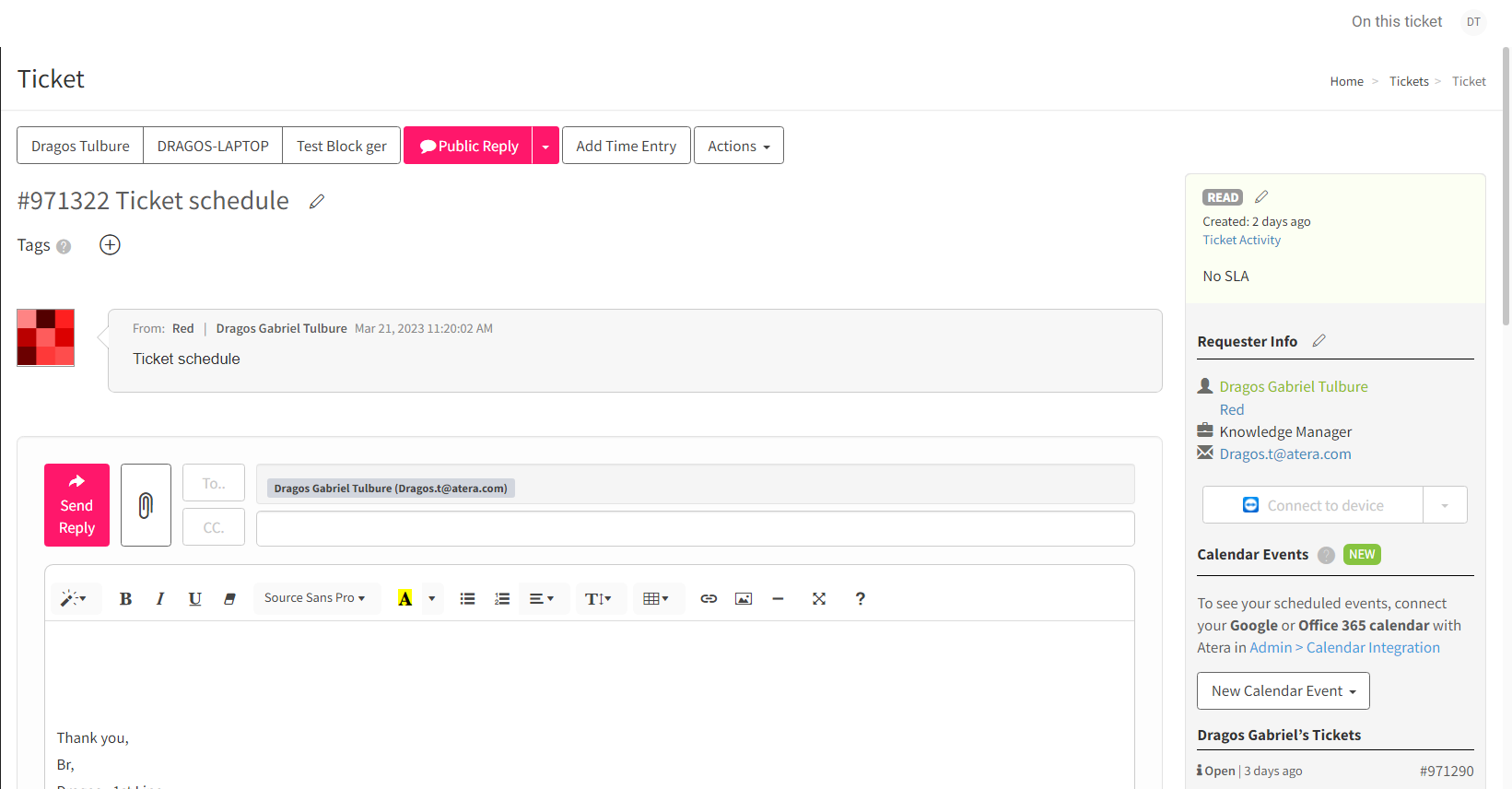 2. Scroll down to Ticket Properties, click on the Ticket Status dropdown, and select the desired status.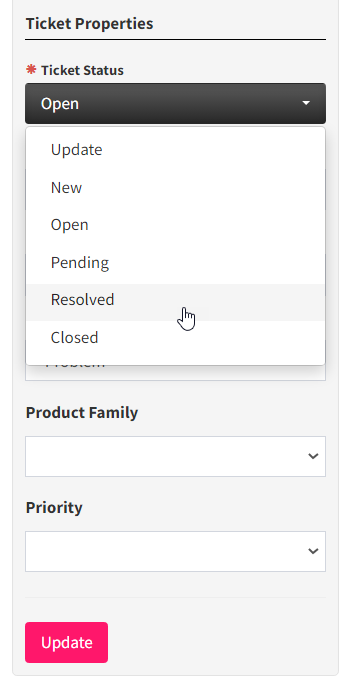 3. After you select the status, click on Update.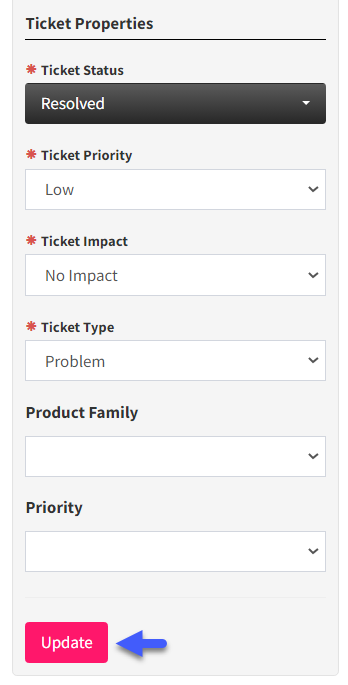 The following statuses are defined as follows:
Open: The request has been assigned to a technician who is working to resolve it.
Pending: The technician has a follow-up question for the contact.
Resolved: The technician has resolved the support issue, awaiting confirmation from the support manager.
Closed: The ticket is confirmed resolved and is now closed. However, the contact can create follow-up requests. When a follow-up request is made, the ticket is reopened and the status is changed to Open.
You also have the option to create Custom ticket statuses.
Sorry about that. Can you tell us why?