From within a ticket, click on the Ticket Status dropdown menu to set your ticket status.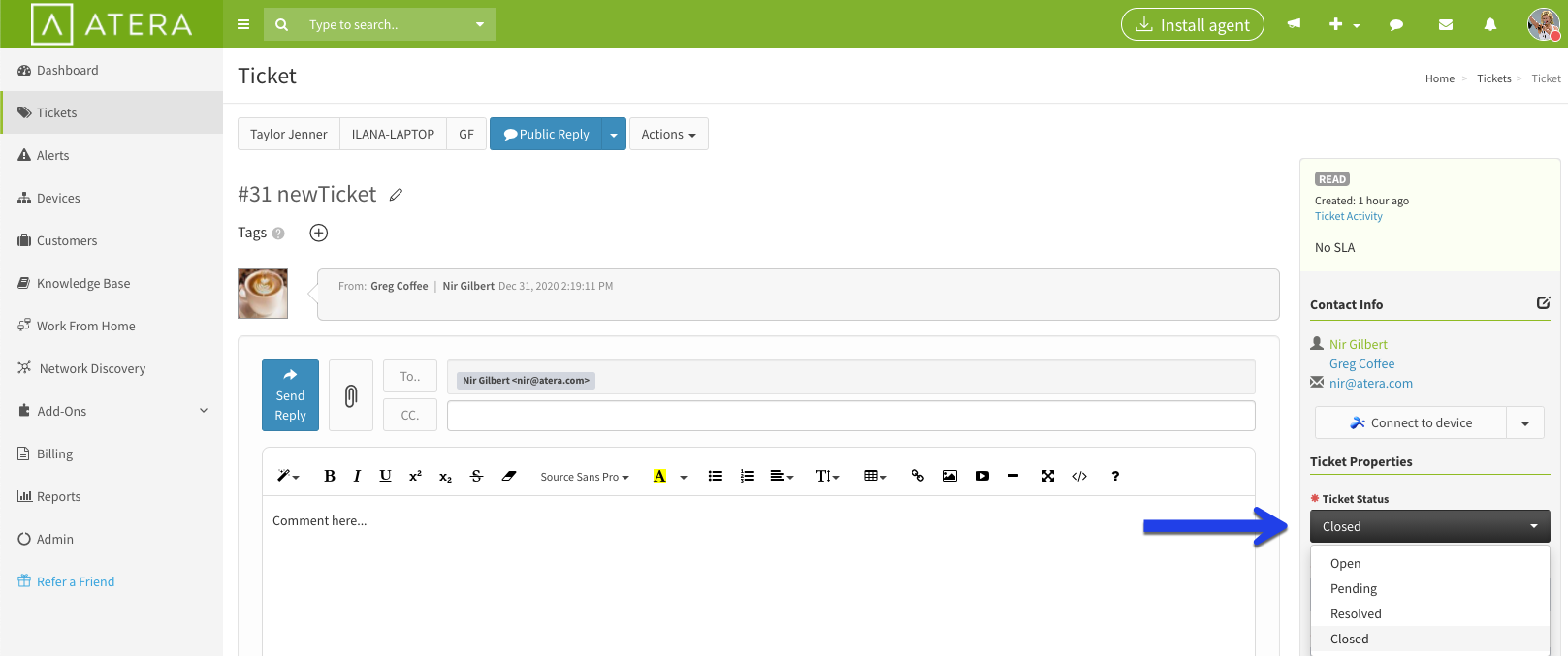 The following statuses are defined as follows:
Open: The request has been assigned to a technician who is working to resolve it.
Pending: The technician has a follow-up question for the contact.
Resolved: The technician has resolved the support issue, awaiting confirmation from the support manager.
Closed: The ticket is confirmed resolved and is now closed. However, the contact can create follow-up requests. When a follow-up request is made, the ticket is reopened and the status is changed to Open.